What is an MVNO?
MVNO stands for "Mobile Virtual Network Operator,"  and being virtual, that means an MVNO does not own the wireless network towers that it uses. Instead, MVNOs use the towers belonging to one of the big three wireless carriers: AT&T, T-Mobile, and Verizon. The big three wireless carriers are known as mobile network operators or MNOs for short.
A typical larger sized MVNO buys wholesale minutes, data, and text from a major wireless carrier, and sometimes multiple or all of the major carriers, and then resells the talk, text, and data to you under their own brand name. Some MVNOs actually go through third parties like Mobile Virtual Network Enablers (MVNEs) to be able to provide you with service. Those MVNOs actually don't have direct relationships with the big carriers, but the MVNEs they work with do. In either case, and in the simplest of terms possible, an MVNO means a third-party provider that grants its customers access to one of the Big 3 carrier networks. Mint Mobile below is one such example of an MVNO.
Mint Mobile Monthly 5GB
Promoted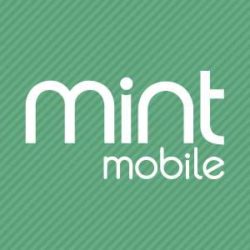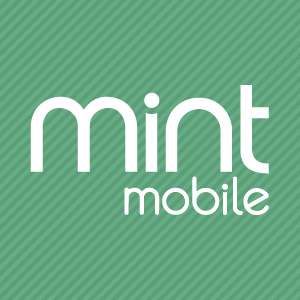 Unlimited
Unlimited
5GB
$15

Special Features:
Unlimited Talk & Text + 5GB/month of 5G data!
Bring Your Own Phone
International calling to Mexico and Canada
Get Mint Mobile!
Mint Mobile Monthly 40GB
Promoted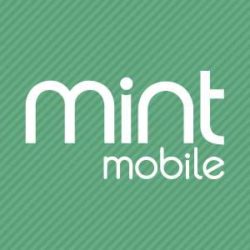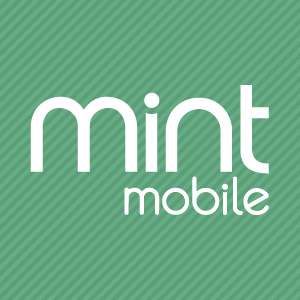 Unlimited
Unlimited
40GB
$30

Special Features:
Unlimited Talk & Text + 40GB/month of 5G data!
Bring Your Own Phone
International calling to Mexico and Canada
Get Mint Mobile!
Why Would A Carrier Want To Have MVNO Partners?
There are many reasons why a carrier may want to have MVNO partners. Some reasons include the following:
MVNOs may be more equipped to target different demographics and niche markets
They can acquire more customers without having to spend money on customer acquisition costs like advertising/marketing. Instead, the MVNOs may elect to spend money on those areas.
Carriers do not have to provide direct customer support to each of the MVNO's subscribers, only to the MVNOs themselves. So this can save carriers money on customer service costs as in this instance they'll have just one customer to provider support to when problems arise, the MVNO, instead of to each individual MVNO customer.
Biggest MVNOs By Subscriber Counts
MVNO subscribers and carrier prepaid brands make up a large part of the wireless subscriber base in the USA. The exact number of subscribers is unknown as most providers don't make their subscriber counts publicly available. But from those that do, we know that number totals well over 40 million. And that number doesn't even include the number of Lifeline MVNO subscribers that there are or the number of carrier-owned prepaid brand subscribers from providers such as Cricket Wireless.
The following table lists the known number of MVNO and carrier prepaid brand subscribers from various wireless brands that have publicly stated them at one time or another.
MVNO And Carrier Prepaid Brand Subscriber Counts

| | | | |
| --- | --- | --- | --- |
| MVNO | Sub. Count | Reporting Date | Source |
| Boost Mobile | 7,400,000 | 06/30/2022 | BestMVNO/DISH Network |
| Consumer Cellular | 4,000,000 | x/x/2022 | Consumer Cellular |
| Cricket Wireless | 13,000,000 | 11/03/2022 | Cricket Wireless |
| H2O Wireless | 1,000,000 | 11/22/2020 | BestMVNO |
| Lively (Formerly GreatCall) | 900,000 | 08/16/2018 | BestMVNO |
| Metro By T-Mobile | 20,000,000 | 06/30/2021 | T-Mobile |
| Optimum Mobile | 247,900 | 05/03/2023 | Altice USA |
| Republic Wireless by DISH | 200,000 | 03/08/2021 | BestMVNO |
| Spectrum Mobile | 5,978,000 | 04/28/2023 | Charter Communications |
| Straight Talk | 9,511,000 | 10/19/2021 | América Móvil |
| Tello | 100,000 | 05/06/2020 | BestMVNO |
| US Mobile | 100,000 | 07/20/2021 | Volition Capital |
| Xfinity Mobile | 5,668,000 | 04/27/2023 | Comcast |
| Total | 68,104,900 | | |
Follow BestMVNO
Did you know BestMVNO is available to follow for free in Google News? Follow BestMVNO in your Google News app and keep up to date on wireless. You can also follow on Twitter for additional wireless insights, deals, and even debates!
Why Are MVNO's So Cheap?
So why are these MVNO's so much cheaper than the BIG 3 carriers themselves? Well, if you've followed along you can see for starters they don't have any wireless network towers to build out and maintain. That is the responsibility of the BIG 3 carriers. The cost savings of not having to maintain hardware and build out a network then gets passed onto you.
Another reason why prepaid MVNOs can be cheaper is that major carriers typically don't share their roaming agreements with their MVNO's. What you might not know is that in some areas where a carrier like T-Mobile doesn't have it's own cell phone towers and coverage, T-Mobile pays another carrier so that its customers can use that other carrier's network for coverage. This is called roaming. Since most MVNO's don't have roaming privelages, coverage with MVNO's may not be as good as it would be if you were a postpaid subscriber on a major wireless network.
Most MVNOs also lack their own stores and are sold exclusively online. Without having to lease property and buildings for a storefront, this helps to greatly keep costs down for consumers as well.
MVNOs: What Are The Downsides?
You can't discuss why MVNOs are so cheap without also discussing the downsides. Some of the things that allow them to be so cheap also contribute to their downsides.
Although MVNOs don't have their own wireless networks to maintain which helps to keep costs down for them, this can also sometimes prove to be a burden. Because if the parent network goes down, fails, or has any other problems, the MVNO has no ability to fix it. They are at the mercy of the big carrier networks to get those problems resovled.
Since most MVNOs don't have storefronts, their customers have at least one less option to get customer support from. Customer support is also an area where many MVNOs skimp out on spending. MVNOs typically have more limited hours for support compared to the BIG 3 major carriers. But this isn't true of every MVNO. For example, Consumer Cellular regularly ranks tops for customer satsifaction and support according to surveys conducted by JD Power.
A majority of MVNOs also have lower data priority network access compared to big three carrier networks. What this means is that during times of heavy network traffic, MVNO subscribers may have temporarily slower data speeds compared to someone who subscribes directly to a major wireless carrier. In rare cases, data/internet usage will become nearly impossible for MVNO customers to use until the network traffic gets relieved.
If you are interested in finding out more about MVNOs and finding one that can help save you money, you may want to start by exploring the MVNO list down below or by using the BestMVNO wireless phone plan comparison tool.
---
This MVNO list contains all the major wireless providers and resellers in the USA. Subscribing to the right MVNO can save you a lot of money on your phone bill. There are dozens upon dozens of MVNOs and resellers in the USA. BestMVNO tries to focus on the larger and what are hopefully the more stable, honest, and reliable brands.
MVNO List
---