Wireless Provider
Talk
Text
Data
Price
Promoted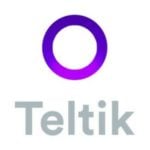 Special Features:
Unlimited 4G LTE data with unlimited talk and text
Includes unlimited 3G mobile hotspot
T-Mobile business network with intimate 24/7 customer service
No annual fees, contracts or overage charges
Includes WiFi calling
Includes T-Mobile Tuesdays, and T-Mobile DIGITS
Earn $10 for every client that signs up through you
Unlimited
Unlimited
Unlimited
---
---
Unlimited Plans Overview
If you are trying to find a cell phone plan with unlimited 4G data then you have come to the right place.  This page will help you to find the best unlimited data plan to fit your needs.  Plans from all carriers are compared.
The cell phone plans shown here represent the rarest of the rare.  The plans listed all include unlimited data, talk and text with data being 4G LTE with no data throttling 1)Sprint and T-Mobile consider 50 GB unlimited 4G LTE data after that data speeds can vary based on how busy the network is.  T-Mobile and Sprint call this data prioritization.  AT&T and Verizon enable data prioritization after up to 100GB .
If you don't know what data throttling is, it is that thing that happens to you when you use up all of your high speed data in a month and it takes your phone impossibly long to load a website or your favorite videos.
There are very few providers out there that actually offer truly unlimited data at 4G LTE speeds, and most that do operate on either the Sprint or T-Mobile networks.  By offering unlimited data plans those two carriers and their MVNO's help differentiate themselves from their much larger competitors, AT&T and Verizon.  AT&T and Verizon both have better nationwide coverage than T-Mobile and Sprint but their unlimited data plan options are limited.
Unlimited Data Plans List
Unlimited 4G LTE plans from every wireless provider in the USA are compared in this easy to read table of unlimited data plans. All plans include unlimited talk and text with the cheapest plan starting at just $39/month.
Note: Data prioritization means that the carrier or MVNO may temporarily slow your speeds down during times that their network is experiencing a high volume of traffic. This is only applied once a certain amount of data has been consumed in a month and once network congestion gets relieved, your data speeds will go back to normal.
| | | |
| --- | --- | --- |
| 1. | ↑ | Sprint and T-Mobile consider 50 GB unlimited 4G LTE data after that data speeds can vary based on how busy the network is.  T-Mobile and Sprint call this data prioritization.  AT&T and Verizon enable data prioritization after up to 100GB |
---
---
---