Wireless Provider
Talk
Text
Data
Price
Promoted
Special Features:
3-Months of Wireless Service for $15/mo
Unlimited Talk & Text + 2GB/mo of 4G LTE
Nationwide GSM Coverage
Bring Your Own Phone
Unlimited
Unlimited
2 GB
Promoted
Special Features:
3-Months of Wireless Service for $25/mo
Unlimited Talk & Text + 10 GB/mo of 4G LTE
Nationwide GSM Coverage
Bring Your Own Phone
Unlimited
Unlimited
10 GB
If you don't travel a lot and therefore don't need great nationwide data coverage T-Mobile Prepaid and T-mobile based 4G LTE MVNO's are a great choice.  You'll find that these MVNO's allow far more 4G/LTE data consumption than the other carriers MVNOs.
One of the issues with T-mobile is that the cellular frequencies they use don't penetrate buildings as well as the other networks do. Consequently, if you read various forums you'll notice some users complain about a loss of signal indoors.  This isn't an issue that affects everyone though.  T-mobile has two options to remedy this problem for themselves and their MVNOs, use a lower spectrum frequency, which they have begun to do thanks to the the 700 mHz frequency that they are deploying 1)operation on this frequency requires a compatible device(otherwise known as band 12) and the other thing they can do is to add more towers.
Those who want to benefit from T-Mobile's expanded 700 mHz frequency will need a compatible device to do so.  Likewise, you'll need to live close to a geographic location that supports the 700mHz spectrum.
Unfortunately, since T-Mobile decided to recently get rid of what I thought was their best valued plan, a $30 no contract cell phone plan with 5GB of data , there is no longer a clear cut winner of who has the best T-Mobile MVNO phone plan.  There was no other provider on the market that offered a cell phone plan with more high speed data for less than that T-Mobile plan.
In terms of the database compilation below, any plans that offered less than 1 GB of data were not included in this price comparison list. If you are looking for a family share plan, have a look at this list of family phone plans that utilize T-Mobile's network.
Wireless Provider
Talk
Text
Data
Price
Promoted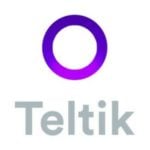 Special Features:
Includes mobile hotspot
T-Mobile business network with intimate 24/7 customer service
No annual fees, contracts or overage charges
Port in and keep your existing number
Bring your own phone
Make calls through Wi-Fi
Earn $10 for every client that signs up through you
Unlimited
Unlimited
2 GB
The Best and Cheapest T-Mobile MVNO and Prepaid Cell Phone Plans
(Plans listed represent BestMVNO.com top picks for best all around value from the selected provider)

If you already have a T-Mobile compatible network unlocked GSM phone or out of contract paid off T-Mobile phone you can use it with any of the providers below.
List Of The Best T-Mobile MVNO's
Not sure which is right for you? Maybe this MVNO List can help. Looking for pay as you go plans? Check out MVNOs that offer T-Mobile pay as you go plans.  Need an even cheaper plan?  Check out this list of inexpensive phone plans.
| | | |
| --- | --- | --- |
| 1. | ↑ | operation on this frequency requires a compatible device |
---
---