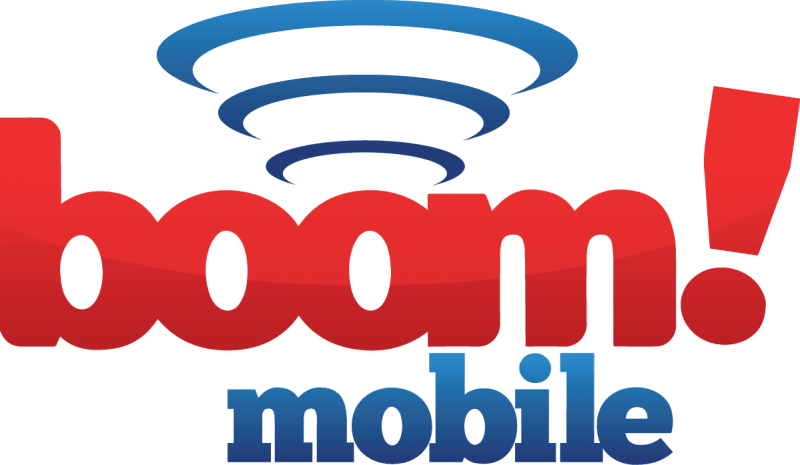 Cell Phone Plans
Plan/Features
Talk
Text
Data
Price

Special Features:

All taxes and fees included in price shown. Extra data can be purchased with 90 day rollover. Boom! Mobile operates on VZW's postpaid network that includes extended digital coverage.  Plans include VoLTE HD Voice calling, and mobile hotspot.

Mobile Hotspot: Yes


250
250
250 MB

$14.99


Special Features:

All taxes and fees included in price shown. Extra data can be purchased with 90 day rollover. Boom! Mobile operates on VZW's postpaid network that includes extended digital coverage.  Plans include VoLTE HD Voice calling, and mobile hotspot.

Mobile Hotspot: Yes


1000
Unlimited
250 MB

$19.99


Special Features:

All taxes and fees included in price shown. Extra data can be purchased with 90 day rollover. Boom! Mobile operates on VZW's postpaid network that includes extended digital coverage.  Plans include VoLTE HD Voice calling, and mobile hotspot.

Mobile Hotspot: Yes


Unlimited
Unlimited
1 GB

$24.99


Special Features:

DATA IS 3G ONLY

Mobile Hotspot: No


2000
Unlimited
500 MB

$24.99


Special Features:

All taxes and fees included in price shown. Extra data can be purchased with 90 day rollover.

Mobile Hotspot: Yes


Unlimited
Unlimited
2 GB

$29.99


Special Features:

All taxes and fees included in price shown. Extra data can be purchased with 90 day rollover. Boom! Mobile operates on VZW's postpaid network that includes extended digital coverage.  Plans include VoLTE HD Voice calling, and mobile hotspot!

Mobile Hotspot: Yes


Unlimited
Unlimited
2 GB

$29.99


Special Features:

All taxes and fees included in price shown. Extra data can be purchased with 90 day rollover. Boom! Mobile operates on VZW's postpaid network that includes extended digital coverage.  Plans include VoLTE HD Voice calling, and mobile hotspot!

Mobile Hotspot: Yes


Unlimited
Unlimited
2 GB

$34.99


Special Features:

All taxes and fees included in price shown. Extra data can be purchased with 90 day rollover. Boom! Mobile operates on VZW's postpaid network that includes extended digital coverage.  Plans include VoLTE HD Voice calling, and mobile hotspot.

Mobile Hotspot: Yes


Unlimited
Unlimited
5 GB

$39.99


Special Features:

All taxes and fees included in price shown. Extra data can be purchased with 90 day rollover.

Mobile Hotspot: Yes


Unlimited
Unlimited
5 GB

$39.99


Special Features:

All taxes and fees included in price shown. Extra data can be purchased with 90 day rollover. Boom! Mobile operates on VZW's postpaid network that includes extended digital coverage.  Plans include VoLTE HD Voice calling, and mobile hotspot.

Mobile Hotspot: Yes


Unlimited
Unlimited
5 GB

$44.99
---
---
Company Highlights
Logo:
Year Founded:
2015
Networks Used:
Sprint, T-Mobile, Verizon
Support For BYOD:
Yes
Sells Phones:
Yes
Contact Information
Website:
https://www.boom.us/
Phone Number:
1-800-767-5599
Address/Headquarters:
312 SE Delaware Ave
Bartlesville, Oklahoma
Social Media Accounts
Facebook
Twitter
About
Boom! Mobile is a provider of contract free cell phone plans that run on the following networks, AT&T, Sprint, T-Mobile, Verizon.
Boom! Mobile launched service in 2015 and the wireless provider is run and backed by the Enhanced Communications Group (ECG).  ECG is an Oklahoma based independent nationwide provider of telecommunications services for personal, residential, and small to medium sized businesses and the company is approaching its 20th year in business.
Boom! Mobile aims to provide its subscribers with an easy to understand phone bill through transparent pricing, and a good customer support experience through the utilization of a USA support based customer support system.
See also: FAQ's, News and Deals
FAQ's
No. Data that is used to place a VoLTE phone call does not count against your high speed data cap.
All of Boom Mobile's prepaid plans include taxes and fees.
Yes. Any out of contract 4G LTE Verizon compatible phone will work as will any phone that supports Verizon's network such as unlocked iPhones and most Motorola devices.
Newsletter