On this page you'll find a comparison list of cell phone carriers that use Verizon's network, or what are otherwise known as Verizon MVNO's. The right Verizon MVNO phone plan can help you to save a lot of money on your phone bill. Some people save over 50% when they switch to a Verizon MVNO.
Boom! Mobile
Promoted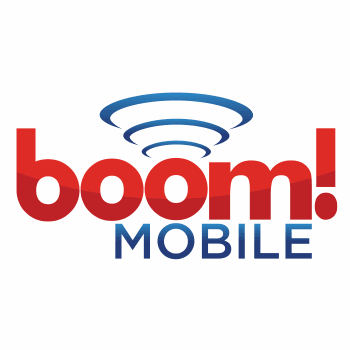 Unlimited
Unlimited
3GB
$24.99

Special Features:
All taxes included in price shown.
Extra data can be purchased with 90 day rollover.
Boom! Mobile operates on VZW's postpaid network that includes extended digital coverage!
Plans include mobile hotspot!
Get Boom!
Boom! Mobile
Promoted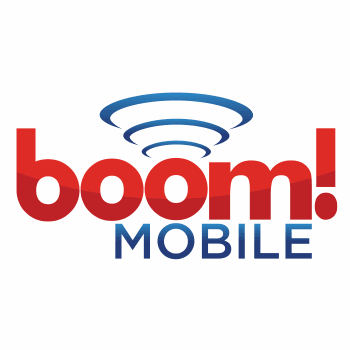 Unlimited
Unlimited
10GB
$34.99

Special Features:
All taxes included in price shown.
Extra data can be purchased with 90 day rollover.
Boom! Mobile operates on VZW's postpaid network that includes extended digital coverage.
Get Boom!
---
---
The Verizon MVNO Business Model
Verizon MVNO's typically buy talk, text, and data in bulk from Verizon Wireless. By doing so, each MVNO is able to purchase service at a big discount. Each Verizon MVNO then resells the talk, text and data back to the consumer with a small price markup making it profitable for the company.  Even with the markup, the service is generally resold at a significantly cheaper rate compared to what Verizon would sell the same service to the consumer for.
Verizon MVNOs: The Pros And Cons
Pros
Verizon Wireless has the largest 4G LTE wireless network in the USA and is building out its 5G network. Consequently, Verizon MVNO's will offer you more LTE coverage in more places than any other MVNO on any other network can. Verizon MVNO's will typically have coverage that mirrors that of Verizon Prepaid. Unfortunately, Verizon Prepaid currently does not have a coverage map inclusive of 5G. So to get a more accurate picture of what you can expect coverage-wise with the Verizon MVNOs listed on this page, we'll use Spectrum Mobile's coverage map to represent all of them. The map is depicted below.
*This is a roaming area. Verizon MVNOs don't have coverage in this area. Spectrum Mobile is an exception.
Cons
Price
Offering the largest wireless network in the USA comes at a price. Typically Verizon MVNO's cost more than MVNO plans on other networks do.  This is particularly true for those seeking a cheap plan with a limited amount of talk, text and data. That doesn't mean that there aren't good options available.  Red Pocket Mobile is one of the few that currently offers competitively priced plans for low usage customers.
Limited To No Roaming Capability
Most, if not all Verizon MVNO's, do not allow roaming on other domestic wireless networks. Roaming is what happens when your provider does not have its own towers and network in a given area, but instead uses another network such as Sprint's to provide you with cellular coverage.  This means that you may see a small drop off in coverage if you switch from Verizon postpaid service where roaming is allowed to a Verizon MVNO where roaming is not allowed.   For most though, this should go unnoticed given the vast size of Verizon's 4G LTE network.
Data Speeds And Network Prioritization
Another con, and this is for MVNO's in general, is that service with an MVNO may be prioritized below service directly obtained from the parent network. As an example, this means that if you are subscribed to a Verizon MVNO and Verizon's network is busy, you may see your data speeds temporarily slowed down or a temporary increase in network latency until the network gets less busy.  This is something you may never experience though. It depends on where you live and how congested the network is in that area. Without network congestion, data speeds should be similar to what you would get if you subscribed directly to Verizon Wireless.
How Is Customer Support With A Verizon MVNO?
Customer support can be hit or miss with Verizon MVNO's. Some MVNO's cut costs by offering either offshore customer support, a limited support staff, or limited support hours.  Others may provide a customer support experience that some may find superior to that of Verizon's.
Buying A Phone From A Verizon MVNO
This is one area where the MVNO industry, in general, is relatively weak.  With the exception of a few major MVNO providers such as Straight Talk and Total Wireless you typically don't see great deals or BOGO offers on cell phones.  In fact, most Verizon MVNOs don't even sell phones.
Verizon MVNO BYOD Options
If you already have a Verizon or Verizon branded compatible phone that is paid off and out of contract ((excluding Verizon Prepaid devices which depending on the device require minimally 1 month of use on a Verizon Prepaid plan before they can be used with an MVNO)) you can use it with any Verizon MVNO. If you do not have a Verizon branded phone you may still be able to use it with a Verizon MVNO as long as it supports the following LTE bands 2 (1900 Mhz), 4  (1700 Mhz), and 13 (700 Mhz) AND Verizon is willing to activate it. Typically most Motorola devices and Apple iPhones will meet this requirement.
US Mobile Unlimited
Promoted
Unlimited
Unlimited
Unlimited
$25

Special Features:
First 30GB of data at 5G data speeds, then 1Mbps
Includes priority data with a 5G device
Includes 5GB mobile hotspot
Price includes all taxes and fees!
Keep your number & bring your phone!
24/7 Customer Service
Get US Mobile
If you're willing to pay more in advance, you may find
Tracfone
to be a great value.
Verizon MVNO List
Alright, so you made up your mind that a Verizon MVNO is right for you.  Below is a list of all of the Verizon MVNOs that may be able to help you save a lot of money on your phone bill.
Each provider in the list above offers several phone plans.  With so many choices, finding the right one can be time consuming.  I've tried to save you some time by going through each of the provider's plans myself and picking out which one I think is the best.  The best Verizon MVNO plans that I picked out are the plans that I feel would suit most BestMVNO readers offering them the best bang for the buck.  To meet the criteria for inclusion into this price comparison list, plans were chosen that contained at least 2 GB of data with
unlimited
talk and text.
List Of The Best Verizon MVNO Phone Plans
All plans INCLUDE unlimited talk and text
Were you able to find a plan that you like or did you find the table too confusing or missing what you need in a plan?
Not sure which is right for you?  Maybe this MVNO List can help.  Need a pay as you go plan?  Check out the MVNOs that offer Verizon pay as you go plans.  Looking for unlimited data?  Check out this list of unlimited data plans.
---
Follow BestMVNO
Did you know BestMVNO is available to follow for free in Google News? Follow BestMVNO in your Google News app and keep up to date on wireless. You can also follow on Twitter for additional wireless insights, deals, and even debates!
---
---