By
Joe Paonessa
Last Updated: Apr 19, 2022
---
---
Red Pocket Mobile Overview
Red Pocket Mobile is an MVNO that uses every major carrier in the USA to provide service to its customers. That means subscribers can choose between AT&T, Sprint, T-Mobile and Verizon during the signup process.
(Disclosure: I was not paid or asked to do this review.  However, when applicable, affiliate links are used within the post).
Red Pocket Mobile was founded in 2006 and the company prides itself on being American owned. Their phone plans have been designed to cater to those who have a need for international calling and for those who would like to save some money on their phone bill.
Red Pocket Mobile's Monthly Phone Plans
All of Red Pocket Mobile's phone plans include international calling to over 70 countries. International calling minute allotments are equivalent to however many minutes the plan comes with. So a plan with unlimited minutes will have unlimited international calling. Similarly, a plan advertised as having 500 minutes will come with a combined 500 minutes that can be used either for domestic or international calls.
Provider
Talk
Text
Data
Price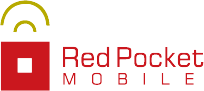 200
1000
200 MB
$2.5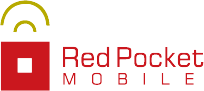 100
100
500 MB
$5.00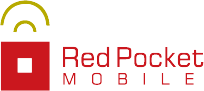 1000
Unlimited
1 GB
$8.25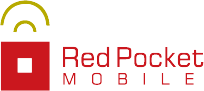 Unlimited
Unlimited
1 GB
$10.00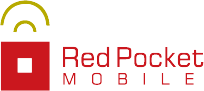 Unlimited
Unlimited
3 GB
$15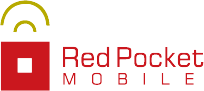 Unlimited
Unlimited
5 GB
$15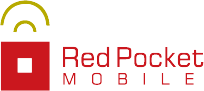 Unlimited
Unlimited
8 GB
$20.00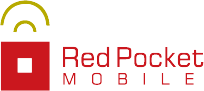 Unlimited
Unlimited
5 GB
$20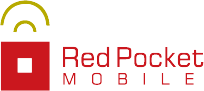 Unlimited
Unlimited
10 GB
$20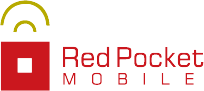 Unlimited
Unlimited
10 GB
$30.00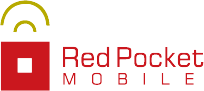 Unlimited
Unlimited
25 GB
$30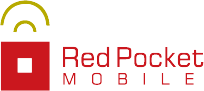 Unlimited
Unlimited
25 GB
$40.00
All plans come with data that is hard capped except for on the $30 and $60 plans.  Data is unlimited on those plans, although after their high speed allotments get used up, data speeds are throttled to a a minimum of 64 Kbps. On any plan, extra high speed data can be added to it priced at $10/GB.
Multi-Month Discount Plans
Red Pocket sells multi-month discount plans, however, they can only be purchased through Amazon and eBay.
Amazon Plans
Current Amazon multi-month plans being offered are:
Unlimited talk and text with 3GB of hard capped LTE data
Priced annually at $255 which works out to an average cost of $21.25/month.
Priced bi-annually at $153 or $25.50/month.
Priced by the month at $29.75.
Unlimited talk and text with 1GB of hard capped LTE data
Priced annually at $204 which works out to an average cost of $17/month.
Priced bi-annually at $127.5 or $21.25/month.
Priced by the month at $25.50.
Shop Red Pocket Mobile Via Amazon
eBay Plans
Periodically Red Pocket Mobile puts its eBay plans on sale. Additionally, eBay occasionally offers discounts through the use of coupon codes.
At the moment,  the MVNO is offering the following plans through eBay:
Basic Monthly Plan
Includes 100 minutes, 100 texts and 500 MB of LTE data to use each month priced annually at $60 which averages out to just $5/month.
Essentials Monthly Plan
Includes 500 minutes, 500 texts and 500 MB of LTE data to use each month priced annually at $99 or $8.25/month. The same plan is available with service for 90 days priced at $29 or $9.67/month.
Standard Monthly Plan
Includes 1,000 minutes, unlimited texting and 1 GB of LTE data priced annually at $179 or $14.92/month.
Unlimited Monthly Plans
Unlimited monthly plans include unlimited talk and text but come with varying amounts of data as follows:
1GB of data priced annually at $205 or $17.08/month. Priced at $69 or $23/month for 90 days of service.
Pro plan with 4GB of data priced annually at $360 or $30/month.  Also available for $109 or $37/month for 90 days of service.
AT&T Network Exclusive Plans
90 days of service with unlimited talk, text and data with the first 5GB at LTE speeds for $90 or $30/month.
90 days of service with unlimited talk, text and data with the first 10GB

at LTE speeds for $135 or $45/month.

365 days of service with unlimited talk, text and data with the first 5GB at LTE speeds for $240 or $20/month (also available on Sprint).
Shop Red Pocket Mobile Via eBay
My Experience With And Review Of Red Pocket Mobile
I purchased a Red Pocket Mobile SIM card kit and plan from Amazon. I bought the monthly plan that included unlimited talk and text with 3GB of high speed data. I elected to subscribe to the plan on Verizon's network or what the company calls a CDMAV plan. I used an unlocked 64 GB Motorola G4 Plus for the review. My service was maintained for over 60 days and I refilled my plan twice.
Initial Impressions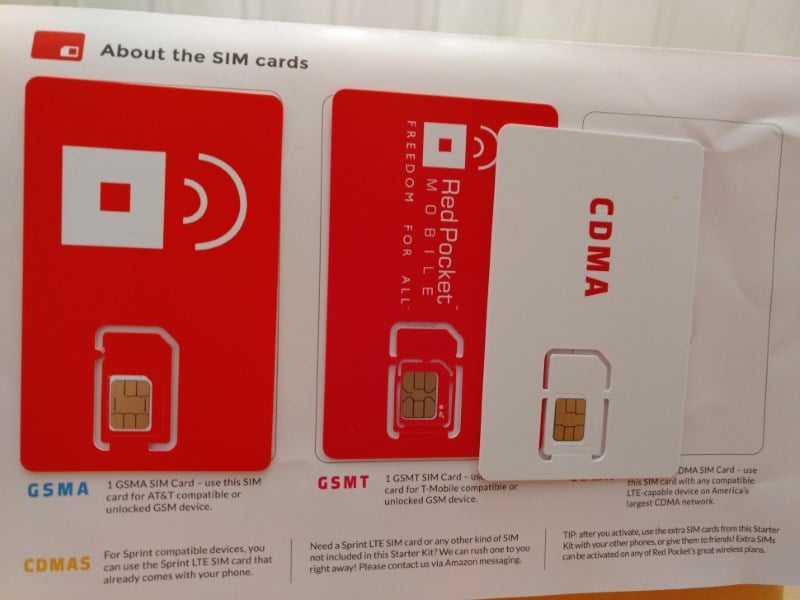 Red Pocket Mobile's SIM card kit supplied from Amazon was neatly packaged and came with detailed instructions on how to activate the plan on each of the 4 networks that it is compatible with. SIM cards for AT&T (GSMA), T-Mobile (GSMT) and Verizon (CDMAV) were supplied. To my surprise, there was no SIM card for Sprint (CDMAS). The instructions that came with the kit said that you could use the Sprint SIM that came with your phone. I surmise any Sprint SIM would do if you had one laying around. The instructions also said that if you don't have your own Sprint SIM, you could contact Red Pocket Mobile via Amazon messaging and they would rush ship you one.
What the KIT did not contain was a pin number for the plan I purchased. The pin number actually came in a separate email from Amazon and Red Pocket. So if you do order this or any other plan from Amazon, keep this in mind. I actually over looked the email that was sent and wondered where my PIN number was in the kit. D'oh!
Account Registration, Porting My Number In and Line Activation
Red Pocket's online account registration system seemed a little bit odd if not confusing to me. I was able to activate my service and port my number over before I even created an online account. On top of that, when you do create your account, you have manually add your phone number to the account. The whole process seemed a little less intuitive to me than perhaps it should have been. This was a different experience compared to what some of the other providers that I've tested offer.
On the bright side, the number port in was blazing fast. It was done in just 5 minutes! It was the fastest port in that I have experienced to date.  I'm sure Ultra Mobile, the provider I ported out from should also be credited for that speed.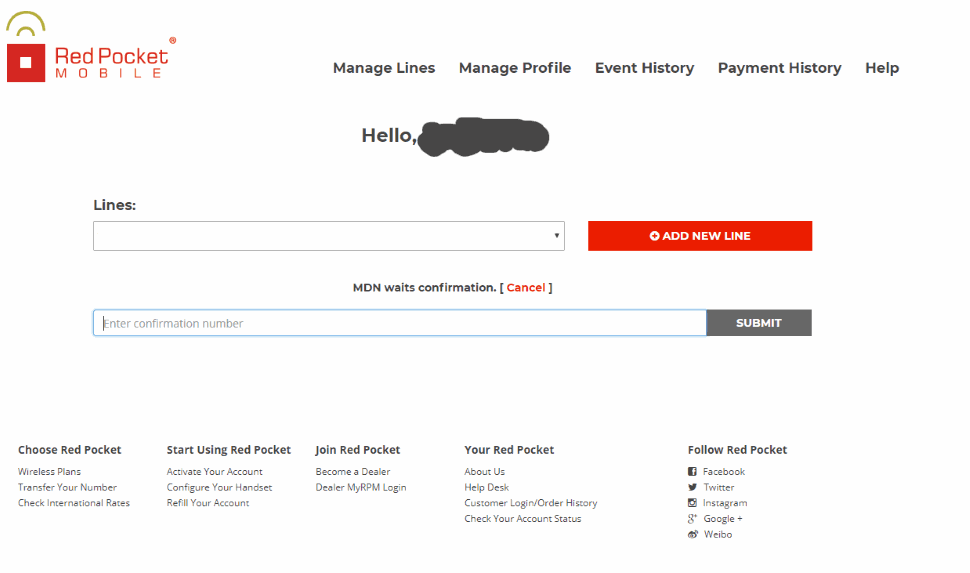 Line Activation Issues And Interaction With Customer Support
Although the number port in was fast, things were not without issue. I could not get the internet or MMS messaging to work. It was a classic APN issue, or so I had thought. Red Pocket's system told me to download an app to automatically configure my phone for service. I downloaded the app, but it did not work. In fact, the app told me it doesn't work because I don't have a Red Pocket SIM card?
What????
Next up I contacted customer support by chat about the issue (Saturday evening). I was convinced it was due to an APN issue and pleaded a little bit with them to tell me the APN. They insisted it had nothing to do with an APN. The representative tried for over 30 minutes to get it to work, but could not. Support said they would need to escalate the issue, but can only do so Monday thru Friday. I had ported on a Saturday. Before disconnecting from chat, the rep told me that since it was a new port, it could take a while for data to start working.
At this point I did seem to have MMS messaging working but still could not connect to the internet. I then tried to place a phone call. Guess what happened?
I heard a message stating that my account was not yet active! Good grief! The automated system told me to press the number 1 on my phone to activate my account. Once I did that, the call went through, and shortly thereafter I had working data! It seems that you can chalk some of the issue up to user error, and instructions that don't spell out clearly enough what to do to activate your account. I should also mention that Red Pocket's activation confirmation email went straight to my spam folder!
Two days after activation, I began to have trouble with my service again. This time I could not place or receive any phone calls. So back to customer support chat I went. I initiated a chat at about 1 PM, and about 10 minutes later I was connected to someone. Customer support this time seemed to be pretty slow to respond to my questions compared to when I spoke to them over the weekend. Again, support was unable to resolve my issue and I was told it would need to be escalated. Support told me it would take 24h - 48h to fix the issue and that I should contact them again in two days to check on things if they weren't resolved by then. The total chat time including the initial connection waiting period took 25 minutes.
Two days later I was able to get my service working, but it was not because of support. While trying to troubleshoot the issue on my own, I came across the following dialer code on the internet *#*#4636#*#*
By using that dialer code, I gained access to a hidden menu where I could see my "phone information" settings. Here I saw that my "voice service" was emergency calls only, the voice network type was set as "unknown" and my data network type as LTE. After playing around with things here, I discovered that if I set the radio band mode to Automatic, I got voice service. If I set it to United States, I had no service and the issues just described. I also had to set the preferred network type to "LTE/CDMA."
Account Dashboard
Red Pocket Mobile's account dashboard is nothing to write home about and unlike Ultra Mobile's, it won't get any style points. It's dashboard seems a bit dated but it does get the job done.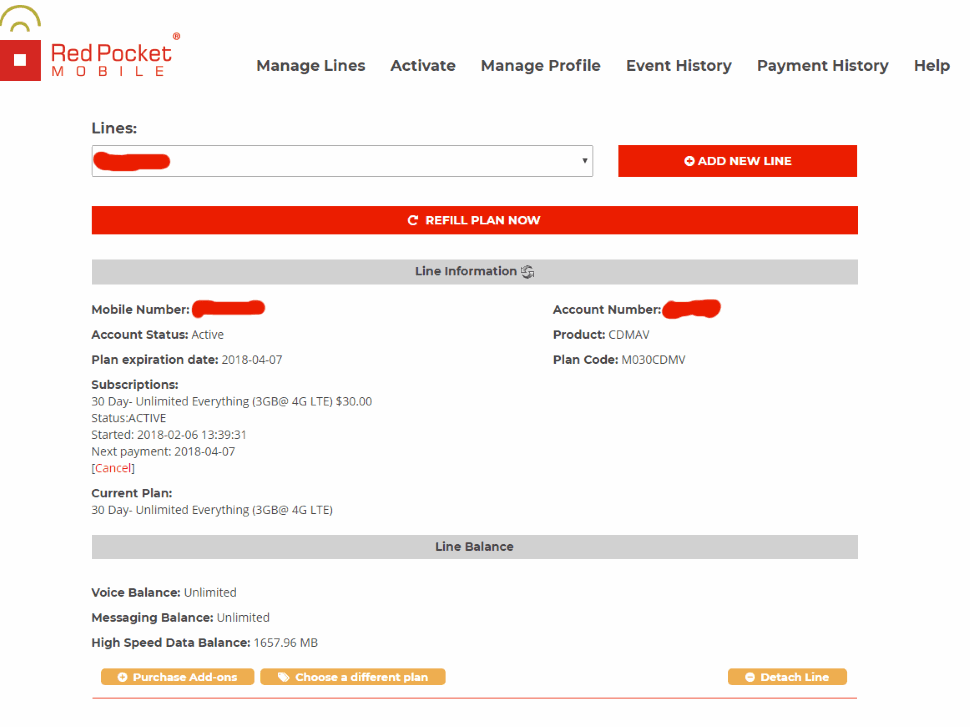 Data Speeds And Consumption
For some of you this will be the most important part of the review. You want to be sure data speeds are fast, because no one likes waiting around for things to download and upload. Does Red Pocket Mobile deliver? The answer to that question is...
Yes!
No!
Well....maybe?
That confusion is intentional, because my data speeds were certainly confusing, they were inconsistent and at times throttled.
Traditionally Verizon MVNO's have had their download speeds capped off at a maximum of 5 Mbps and upload capped at 2 Mbps. I am happy to say that at least initially, my speed tests showed download and upload speeds to be uncapped. I had tested them every day for nearly a month and saw quite a bit of variation in the speeds, but they did remain uncapped. I will share the results of the speed test shortly, but first I want to discuss a few things that happened to me during my trial.
After nearly a month of testing, I stopped doing the speed tests. Then one day, a reader asked something along the lines of how my review was going and how the speeds were. I ran a test and got download speeds of 3 Mbps and upload of 1 Mbps. I didn't think much of it though, assuming that perhaps the network was congested when I ran the test. When I repeated it the next day, and the day after, and several days later, my speeds were still stuck at 3 Mbps download and 1 Mbps upload! Clearly my speeds were being throttled for some reason. So, I contacted customer support again. (Update: 03/26/2018 - A Red Pocket Mobile representative has informed me that they had a system bug which caused some accounts to have their data speeds reset and throttled to 3 Mbps after plan renewal. This shouldn't be a regular occurrence.)
Upon initiating a chat this time, it was estimated I would have a wait time of 2 minutes. However, 12 minutes later, I finally reached a representative. I explained what was going on to customer support. They told me to hold on for a minute and that they would reset things on their end. When they were done, they said I should soon have faster speeds and to just reboot my phone. I thanked them and left the chat. After rebooting my phone, I did find out I had faster speeds.  And can you guess what those faster speeds were?
5 Mbps download and 2 Mbps upload!!
(Update: 03/26/2018 - a representative from Red Pocket Mobile has informed me that there no longer are any data speed restrictions on their CDMAV plans. Customers who have this issue should contact customer support to get unthrottled data.)
That certainly wasn't what I was expecting. So back to customer support I went. They insisted they never had faster speeds and the network was restricted to 5 Mbps download and 2 Mbps upload. I of course had a lot of evidence to the contrary. I also had talked to them about VoLTE calling. Shortly after I first started service I had access to VoLTE. It seemed to come and go on a few occasions, but I'll get back to that later.
Unfortunately I really couldn't get anywhere with them about faster speeds. I do believe I was told though that they would have to get back to me later about VoLTE through email. My notes on this are a little bit lacking though.
I ended sending an email to a contact I have at the company asking them about my speed issue. The email went unanswered. Fortunately though, after several days passed, I had unthrottled data on the Verizon network once again.
What a strange experience this all was.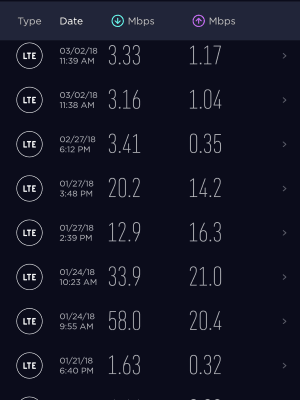 I have to assume the reason why I experienced all these different speeds during my trial, is that Red Pocket and or Verizon are testing out the impact of different speed tiers and unthrottled data on the end user.  Verizon only started allowing unthrottled data on select Verizon MVNO's just months ago.
Overall I consumed over 6GB of data during the review period.
During the testing period, I ran  30 different internet speed tests at unthrottled LTE data speeds.  The tests were run at different times of the day and different days of the week. Speeds were highly variable.  When speeds were slower than expected, the results were confirmed by using a different server to run the speed test.  In all I averaged download speeds of  16.29 Mbps and  9.72 Mbps upload.  Download speeds ranged between a low of  1.63 Mbps and a high of  58.0 Mbps.  Upload speeds came in as low as 0.22 Mbps with a high of 20.4 Mbps.  Ping times varied a bit going no higher than 80 ms. The average ping time was 49 ms.
During the two different periods of time where my data was for some reason being throttled, I got speeds of 3.15 Mbps download and 1.08 Mbps upload during the slowest throttle period, and 5.27 Mbps download and 2.65 Mbps upload during the faster throttle period. Pings averaged 39 ms.
Tethering/Mobile Hotspot
Red Pocket Mobile's CDMAV plans are not advertised as supporting mobile hotspot, but to my surprise it worked without issue. I connected my Le Eco Le Pro 3 to the Motorola G4 Plus's hotspot with ease. Data speeds came in just as fast as they did on the Motorola. YouTube streamed at 720p without issue. I played Texas Hold 'Em through WSOP without any problems. I was surprised that I never got any warnings about tethering.
It should be noted that I only used tethering during the data periods where my speeds were unthrottled. It may not have worked during a throttling period.
Voice Calls And Text Messaging
During the course of the review I logged 239 minutes worth of calls with 93 minutes incoming. I had no dropped calls and the signal was good everywhere I used the phone. I did however experience one oddity. During my first month of service I actually had VoLTE.  Unfortunately, it would work for a week, then disappear, then come back again. I did reach out to Red Pocket after it disappeared for a month, and customer support didn't think it was even available. After a brief chat though, they did confirm to me that it is in fact available and enabled for my account.  However, it never lit up again on my phone by the time I finished the review. This could be due to more testing being done between Verizon and Red Pocket, just like they appeared to be doing with data, or some other issue related to the ROM that I was using with my phone.
Over 1,500 text messages were either sent or received during my trial period. I did not have any issues sending or receiving them, or issues with MMS. I did have a problem for a brief while with overly compressed MMS picture messages that came in at about 32 KB size no matter how big they were when they were sent to the line. The problem ended up not being caused by Red Pocket, but rather it was caused by the Android messaging app. When I switched to using the Verizon Messages app, the problem disappeared.
Customer Support Experience
My customer support experience has already been detailed throughout this review. Although the chat support representatives I spoke with didn't necessarily have an immediate answer to my questions, I did feel mostly satisfied with the experience. Getting in touch with someone was relatively quick and easy. Even if it took a little bit of time, they were able to eventually answer my questions. The only real disappointments to me is that they were unaware that their service was including unthrottled data and that the representative did not ask me if I formally activated my line by dialing any phone number which would have quickly resolved the non-working data and MMS issue I had when I first ported in.
I did not contact customer support by phone. However, they actually contacted me once! I got a call from them to tell me that VoLTE was not active on my line, and they just got it as a new feature a few weeks back. I surmise I was contacted due to one of my online chats with support.
I called their customer support number once just to check it out. Customer service is available in English, Spanish, Chinese and Filipino according to their website. Their support number is like many others in that you have to navigate through several menus before you get to a live person. When you finally get to the point of being put in a waiting list for support, Red Pocket does tell you how many people are waiting in front of you and your estimated wait time.
Ratings
Pros
Cheap alternative to major carriers including Verizon
Plans work on every major network in the USA
Multi-month plans offer some of the best value around
Cons
Account dashboard is not as well developed as it could be
Data speeds were inconsistent
Account Dashboard Ease Of Use
6
Customer Support Response Speed
6.5
Recommendation
Those of you that like to jump straight to the ratings and recommendation section of a review, may be better served to read the whole review this time.
I did have a few bumps in the road with my service, some at the beginning, and a few oddities throughout the whole trial with my data speeds. It is the data speeds that may be an issue for some. For my needs, whether data was unthrottled or throttled, I really didn't notice a big difference in my day to day activities.  The biggest differences were really only noticed while doing speed tests.
If you are really worried about data speeds on Red Pocket Mobile's CDMAV plans, aka Verizon's network, you may want to hold off until they finish doing whatever kind of testing that they are doing. I'll update this review if I receive word of the tests being completed.  With that being said, for my needs I would not have any problem using the service as my main line.
(Update: 03/26/2018 - a representative from Red Pocket Mobile has informed me that some time around October of 2017, data speed restrictions were lifted on their CDMAV plans. They are working with their customer support agents to be sure that they know how to handle resetting customer's data speeds if issues like I experienced happen to them.)
Shop Red Pocket Mobile Via Amazon
---
---
Follow BestMVNO
Did you know BestMVNO is available to follow for free in Google News? Follow BestMVNO in your Google News app and keep up to date on wireless. You can also follow on Twitter for additional wireless insights, deals, and even debates!