Red Pocket Mobile Deals
Sorry, BestMVNO could not find any deals on a phone plan from Red Pocket Mobile at this time
Red Pocket Mobile Phone Plans
No Credit Check Single Line Monthly Prepaid Plans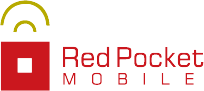 500
500
500 MB
$10.00
Network Used: AT&T, Sprint, T-Mobile, Verizon
---
Red Pocket Mobile $10 Essentials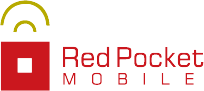 1000
Unlimited
1 GB
$15.00
Network Used: AT&T, Sprint, T-Mobile, Verizon
---
Red Pocket Mobile $15 Essentials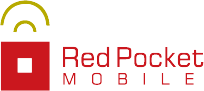 Unlimited
Unlimited
3 GB
$20.00
Network Used: AT&T, Sprint, Verizon
---
Red Pocket Mobile $20 Unlimited Plan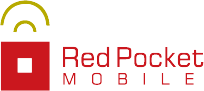 Unlimited
Unlimited
8 GB
$30.00
Network Used: AT&T, Sprint, Verizon
---
Red Pocket Mobile $30 Unlimited Plan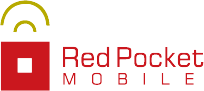 Unlimited
Unlimited
20 GB
$40.00
Network Used: AT&T, Sprint
---
Red Pocket Mobile $40 Unlimited Plan A-S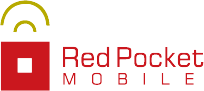 Unlimited
Unlimited
10 GB
$40.00
Network Used: T-Mobile, Verizon
---
Red Pocket Mobile $40 Unlimited Plan T-V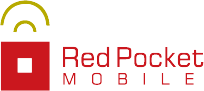 Unlimited
Unlimited
Unlimited GB
$60.00
Network Used: AT&T, Sprint, Verizon
---
Red Pocket Mobile $60 Unlimited LTE Plan
No Credit Check Multi-Month Plans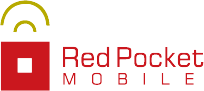 200
1000
200 MB
$2.5
Network Used: Sprint
---
Red Pocket Mobile eBay Annual Basic Plan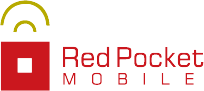 100
100
500 MB
$5.00
Network Used: AT&T, Sprint, Verizon
---
Red Pocket Mobile eBay Annual Budget Plan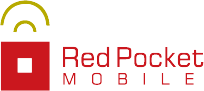 500
500
500 MB
$8.25
Network Used: AT&T, Sprint, T-Mobile, Verizon
---
Red Pocket Mobile Amazon Annual 500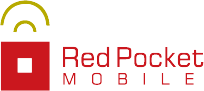 500
500
500 MB
$8.25
Network Used: AT&T, Sprint, T-Mobile, Verizon
---
Red Pocket Mobile eBay Annual 500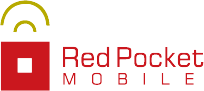 1000
Unlimited
1 GB
$14.08
Network Used: AT&T, Sprint, T-Mobile, Verizon
---
Red Pocket Mobile eBay Annual 1GB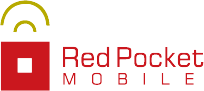 Unlimited
Unlimited
2 GB
$14.99
Network Used: AT&T, Sprint, T-Mobile, Verizon
---
Red Pocket Mobile eBay Annual 2GB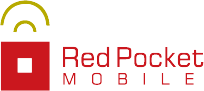 Unlimited
Unlimited
1 GB
$17
Network Used: AT&T, Sprint, T-Mobile, Verizon
---
Red Pocket Mobile Amazon Annual 1GB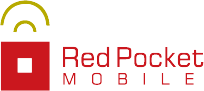 Unlimited
Unlimited
5 GB
$20.00
Network Used: AT&T, Sprint, Verizon
---
Red Pocket Mobile 5GB eBay Annual Unlimited Plan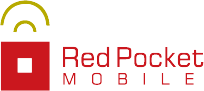 Unlimited
Unlimited
2 GB
$21
Network Used: AT&T, Sprint, T-Mobile, Verizon
---
Red Pocket Mobile Amazon Annual 2GB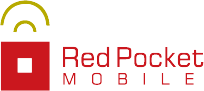 Unlimited
Unlimited
3 GB
$21.25
Network Used: AT&T, Sprint, T-Mobile, Verizon
---
Red Pocket Mobile Amazon Annual 3GB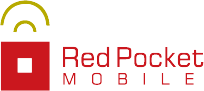 Unlimited
Unlimited
20 GB
$25.83
Network Used: AT&T, Sprint, T-Mobile
---
Red Pocket Mobile eBay Annual 20GB
​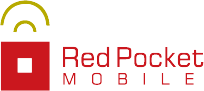 Unlimited
Unlimited
3 GB
$25.5
Network Used: AT&T, Sprint, T-Mobile, Verizon
---
Red Pocket Mobile Amazon Semi-Annual 3GB
---
advertisement
---
Red Pocket Mobile Data Only Plans
---
Things To Know About Red Pocket Mobile
Red Pocket Mobile At A Glance
Logo:
Year Founded:
2006
Networks Used:
AT&T, Sprint, T-Mobile, Verizon
LTE Bands Used:
2,
4,
13,
2,
4,
5,
12,
14,
17,
29,
30,
66,
2,
4,
5,
12,
66,
71,
25,
26,
41,
Support For BYOD:
Yes
Sells Phones:
Yes
All Taxes And Fees Included In Price?
No
Online Payment Options:
Credit Cards, Debit Cards, Refill Cards
Red Pocket Mobile An Overview
Red Pocket Mobile is a prepaid MVNO that was founded in 2006.  The company has partnered with AT&T (GSMA), Sprint (CDMAS), T-Mobile (GSMT) and Verizon (CDMAV) to provide service to its customers. Their plans have traditionally focused on catering to those who have a need to call internationally and who speak other languages.
You don't have to have international calling needs to subscribe to Red Pocket Mobile. Red Pocket's phone plans are competitively priced, and can particularly be a great value to low usage customers.
Red Pocket Mobile also powers Black Wireless and Mango Mobile.
Review
I took a test run of their service by subscribing to one of the company's CDMAV (Verizon) plans for over two months. If you are not sure if Red Pocket Mobile is for you, perhaps this review can help.
Where To Buy Red Pocket Mobile Service Plans And SIM Cards
SIM card kits can be purchased directly from Red Pocket Mobile as well as through Amazon and eBay, Dollar General, CVS and many other locations throughout the country.If you are interested in initiating service with the company, you may first want to check out their
Amazon
and
eBay deals
.  Red Pocket Mobile offers exclusive deals and plans through each retailer.  Some of those plans include multi-month discount plans which are significantly cheaper than what they sell directly on their own website.
Supported Phones And BYOD Devices
Red Pocket Mobile doesn't really offer many phones for sale. If you've already got your own phone, it will be compatible with Red Pocket Mobile as long as it is paid off, out of contract and hasn't been flagged lost or stolen. Universally unlocked phones from manufacturer's such as Motorola and Samsung are also compatible.
Be aware that if you have an Apple iPhone, Apple will block MMS picture messaging from working properly on Red Pocket's GSMA plans.  The GSMA plans correspond to AT&T's network.
Red Pocket Mobile Customer Support
Customer support is available over the phone, by online chat and through social media.  They offer customer support in 4 different languages including English, Spanish, Chinese and Filipino.
---
Porting Out From Red Pocket Mobile
Porting out requires you to know your account number and pin number. For CDMAV plans, your account number is your phone number. Your PIN number is the last 4 digits of your phone number. The account number that you see in your account dashboard cannot be used for porting out. It is likely that your account number and PIN number works the same for Red Pocket Mobile's other network plans.
---