Red Pocket Mobile has brought back plans that utilize the T-Mobile network.  This after for reasons unannounced, the MVNO abruptly dropped service with that...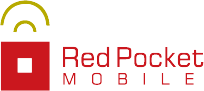 Red Pocket Mobile is an MVNO that offers service on 3 out of the 4 major networks including ATT, Sprint and Verizon.  Their $19.99...
          Red Pocket Mobile is a provider of prepaid wireless plans that operate on all 4 major US carrier networks.  For...
Red Pocket mobile announced today they will now offer 4G service (via T-mobile) for data only devices.  By 4G we assume they mean HSPA+...