Pure Talk Monthly 5GB
Promoted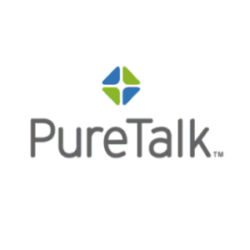 Unlimited
Unlimited
5GB
$12.50

Special Features:
Unlimited Talk, Text & Data! First 5GB at 5G data speeds then 256Kbps
No contracts, credit checks or activation fees
Bring your own phone
Mobile Hotspot available on iPhones!
USA based customer service!
Regular price is $25, but new customers get 50% off first month through BestMVNO
Get Pure Talk!
Pure Talk Monthly 10GB
Promoted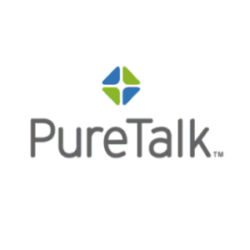 Unlimited
Unlimited
10GB
$15

Special Features:
Get unlimited talk, text and data with the first 10GB at 5G data speeds then 256Kbps
No contracts, credit checks or activation fees
Bring your own phone
Mobile Hotspot available on iPhones!
USA based customer service!
Regular price is $30 but new customers get 50% off first month through BestMVNO
Get Pure Talk!
An AT&T
MVNO
is any wireless provider that doesn't have its own wireless network and instead uses AT&T's network to provide you with cellular service. Without having to build and maintain its own cellular towers, an AT&T MVNO can save you a lot of money on your phone bill.  In fact, switching to an AT&T MVNO may help you to reduce the cost of your phone bill by more than half!
I already know all of this!  Take me to the AT&T MVNO List!
The AT&T MVNO Business Model
AT&T MVNOs typically buy cheap talk, text, and data in bulk from AT&T.  Each AT&T MVNO then resells the talk, text and data back to the consumer with a price markup that should be profitable for the company.  Even with the markup, the service is generally resold at a significantly cheaper rate compared to what AT&T would sell it to consumers for.
AT&T MVNO Pros And Cons
Pros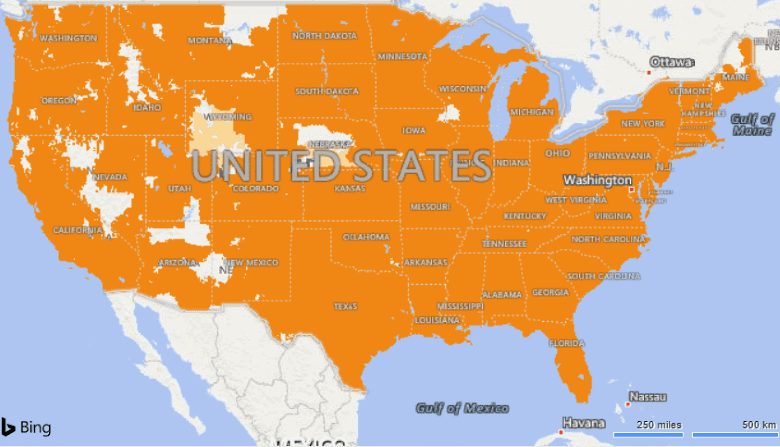 AT&T MVNOs offer some of the best overall nationwide wireless coverage per dollar so pay close attention to what you see here.  Other carrier 4G LTE MVNO's may offer cheaper wireless phone plans but their nationwide coverage may not be nearly as good as what you'll find here.  Since AT&T also operates on a GSM based network, bringing your own cell phone to one of their MVNOs tends to be a lot easier than moving a Verizon or Sprint phone to an MVNO.  In the future, as providers all move towards offering LTE or 5G only service, it should hopefully become easier to move phones between different carriers.
Cons
Most, if not all AT&T MVNO's, do not allow roaming on other domestic wireless networks. Roaming is what happens when your provider does not have its own towers and network in a given area, but instead uses another network such as T-Mobile to provide you with cellular coverage.  This means that you may see a small drop off in coverage if you switch from AT&T postpaid service where roaming is allowed to an AT&T MVNO where roaming is not allowed.   For most though, this should go unnoticed.
Another con, and this is for MVNO's in general, is that service with an MVNO may be prioritized below service directly obtained from the parent network. As an example, this means that if you are subscribed to an AT&T MVNO and AT&T's network is busy, you may see your data speeds temporarily slowed down or an increase in network latency.  This isn't very common though.
Customer Support
Just like with the major wireless carriers, customer support will vary based on which AT&T MVNO provider you are subscribed to.  Some MVNO's you may find to offer excellent customer support, while others not so much.
Buying A Phone From An AT&T MVNO
About half of all AT&T MVNO's do not sell phones.  This is one area where the MVNO industry is relatively weak.  With the exception of a few major MVNO providers such as Straight Talk, or AT&T owned Cricket Wireless you typically don't see great deals or BOGO offers on cell phones.
AT&T MVNO BYOD Options
Unless it's an iPhone, as long as your phone supports LTE bands 2 (1900 Mhz),4 (1700/2100 Mhz), 5 (850 Mhz) and either 12 or 17 (700 Mhz) it will work on any AT&T MVNO.
The trouble with iPhones is that Apple blocks access to an iOS setting that is needed to get the iPhone to work properly with select MVNO's. Without access to that setting, users cannot send or receive MMS picture messages. It seems that Apple wants some sort of compensation from MVNO providers in order to activate that setting.  One way to tell if your iPhone will work with an AT&T MVNO is to check and see if that MVNO sells new iPhones.  If they do your iPhone should work properly with that provider.
AT&T MVNO List
If you're ready to begin your journey into the world of AT&T MVNO's here is a list of providers that operate on the AT&T Network.
Each provider listed above offers several different cell phone plans.  I sorted through them and in the table below I picked out what I think is the best plan offered by each provider.  In order to make it into the price comparison table, plans were picked that contained unlimited talk and text with at least 2 GB of 4G LTE data.  The current list of plans best describes cell phone plans suited for single lines.  If family plans are all you are interested in you can have a look at them
here
.  In some cases though, the below single line prepaid cell phone plans will suffice and be what's most cost effective for you, particularly if you are a couple or a family of less than 4.
---
---
List Of The Best AT&T MVNO Phone Plans In 2023
All plans INCLUDE unlimited talk and text
Not sure which is right for you?  Want to try and custom build your own plan? Check out my build your own cell phone plan tool! Looking for Pay as You Go?  Check out the AT&T pay as you go plans page.
---
Follow BestMVNO
Did you know BestMVNO is available to follow for free in Google News? Follow BestMVNO in your Google News app and keep up to date on wireless. You can also follow on Twitter for additional wireless insights, deals, and even debates!
---
---