Pure Talk Monthly 5GB
Promoted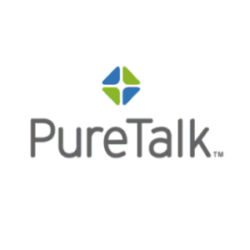 Unlimited
Unlimited
5GB
$12.50

Special Features:
Unlimited Talk, Text & Data! First 5GB at 5G data speeds then 256Kbps
No contracts, credit checks or activation fees
Bring your own phone
Mobile Hotspot available on iPhones!
USA based customer service!
Regular price is $25, but new customers get 50% off first month through BestMVNO
Get Pure Talk!
Pure Talk Monthly 10GB
Promoted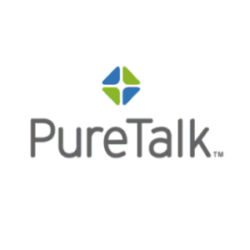 Unlimited
Unlimited
10GB
$15

Special Features:
Get unlimited talk, text and data with the first 10GB at 5G data speeds then 256Kbps
No contracts, credit checks or activation fees
Bring your own phone
Mobile Hotspot available on iPhones!
USA based customer service!
Regular price is $30 but new customers get 50% off first month through BestMVNO
Get Pure Talk!
An AT&T
MVNO
is a wireless provider that doesn't operate its own wireless network but relies on AT&T's network to offer you cellular service. By avoiding the need to establish and manage a nationwide network with radios and other cellular infrastructure, an AT&T MVNO can keep its operating expenses low and share those cost savings with you. In fact, switching to an AT&T MVNO could potentially cut your phone bill by more than half!
I already know all of this! Take me to the AT&T MVNO List!
The AT&T MVNO Business Model
AT&T MVNOs typically buy cheap talk, text, and data in bulk from AT&T or from a third party that buys service from AT&T. Each AT&T MVNO then resells the talk, text and data back to the consumer with a price markup that should be profitable for the company. Even with the markup, the service is generally resold at a significantly cheaper rate compared to what AT&T would sell it to consumers for.
AT&T MVNO Pros And Cons
Pros
AT&T Claims To Have The Largest Overall Wireless Network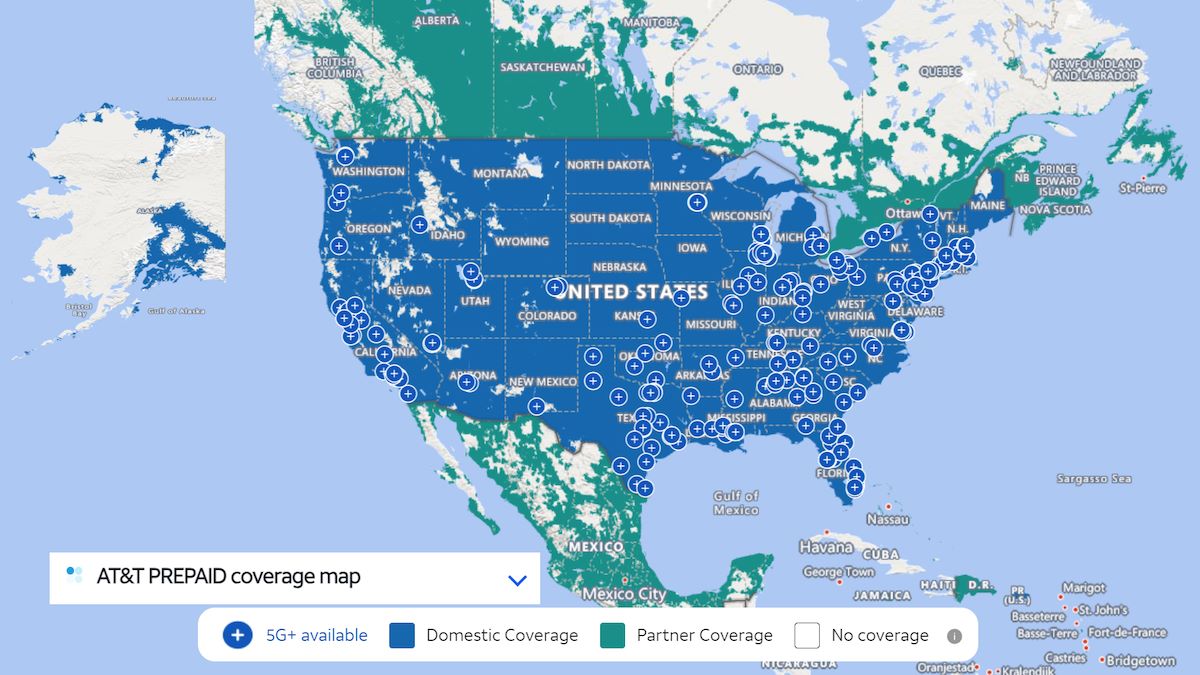 AT&T MVNOs offer some of the best overall nationwide wireless coverage per dollar so pay close attention to what you see here. Other carrier 4G LTE & 5G MVNO's may offer cheaper wireless phone plans but their overall nationwide coverage may not be nearly as good as AT&T's. In fact, 2023 saw AT&T claim to have the largest wireless network in America. The carrier said its network covers 2.91 million square miles, an increase of 100,000 square miles compared to the prior year. This is in contrast to T-Mobile which only ever speaks of its 5G network, which it says covers 1.9 million square miles. And a network details page on Verizon's website only mentions that its 4G LTE network covers 2.68 million square miles. So AT&T's claim of having the largest wireless network may be true based on square miles covered. If overall coverage is what you are after, an AT&T MVNO may be the right choice for you.
However, in terms of 5G coverage, AT&T's network does trail the competition. It's 5G network covers 290 million people, 40 million less than what T-Mobile claims. More importantly, AT&T's mid-band 5G network will reach 200 million consumers by the end of 2023. The mid-band network offers a notable increase in speed and capacity compared to 4G LTE. AT&T will still behind the curve here too. Verizon already has 222 million people covered by its mid-band network, while T-Mobile has 300 million.
Cheaper Plans With More Options Available
Another pro of AT&T MVNOs is that they can focus on a wider variety of markets and demographics than what AT&T Postpaid does. AT&T Postpaid primarily caters to wireless subscribers that want truly unlimited high-speed data. AT&T MVNOs focus on customers with more specialized needs. Red Pocket Mobile for instance, caters to customers that have international calling and texting needs. Consumer Cellular markets itself towards persons aged 55+ and offers AARP discounts on its service plans. By focusing on services and features that you need instead of ones that you don't, AT&T MVNOs can help you save money since you won't be paying for features you won't use.
Cons
Most, if not all AT&T MVNO's, do not allow roaming on other domestic wireless networks. Roaming is what happens when your provider does not have its own cellular radios and network in a given area, but instead uses another network such as T-Mobile to provide you with cellular coverage. This means that you may see a small drop off in coverage if you switch from AT&T postpaid service where roaming is allowed to an AT&T MVNO where roaming is not allowed. For most though, this should go unnoticed.
Another con, and this is for MVNO's in general, is that service with an MVNO may be prioritized below service directly obtained from the parent network. As an example, this means that if you are subscribed to an AT&T MVNO and AT&T's network is busy, you may see your data speeds temporarily slowed down or an increase in network latency compared to subscribers on a premium postpaid AT&T wireless plan. This isn't very common though.
Customer Support
Just like with the major wireless carriers, customer support will vary based on which AT&T MVNO provider you are subscribed to. Some MVNO's you may find to offer excellent customer support, while others not so much.
Buying A Phone From An AT&T MVNO
About half of all AT&T MVNO's do not sell phones. This is one area where the MVNO industry is relatively weak. With the exception of a few major MVNO providers such as Consumer Cellular, or AT&T owned Cricket Wireless you typically don't see great deals or BOGO offers on cell phones.
AT&T MVNO BYOD Options
AT&T's bring your own device policy isn't the friendliest to AT&T or its MVNO partners. The company keeps a whitelist of phones that can be activated on its network. If you have a phone that isn't on the whitelist, it may get blocked from being activated on the network.
Most universally unlocked and mainstream phones from Samsung, Motorola and Google will be on the whitelist and work fine with AT&T MVNOs. If it's a newly released phone it may not immediately show on AT&T's whitelist but it should still be ok to use. AT&T Prepaid phones should also be ok to use. If an AT&T purchased phone has a device payment plan attached to it that hasn't been paid off yet, it cannot be used with an AT&T MVNO.
Unlocked iPhones will work with AT&T MVNOs but customers could run into some issues.
The trouble with iPhones is that Apple blocks access to an iOS setting that is needed to get the iPhone to work properly with select MVNO's. Without access to that setting, users cannot send or receive MMS picture messages, and may miss out on other features due to a lack of a proper carrier bundle. It seems that Apple wants some sort of compensation from MVNO providers in order to activate that setting. One way to tell if your iPhone will work with an AT&T MVNO is to check and see if that MVNO sells new iPhones. If they do your iPhone should work properly with that provider. Apple also keeps a list of what features work with what providers. However, it is not a complete list.
AT&T MVNO List
If you're ready to begin your journey into the world of AT&T MVNO's here is a list of providers that operate on the AT&T Network.
Each provider listed above offers several different cell phone plans.  I sorted through them and in the table below I picked out what I think is the best plan offered by each provider. In order to make it into the price comparison table, plans were picked that contained unlimited talk and text with at least 3GB of 4G LTE/5G data. The current list of plans best describes cell phone plans suited for single lines. If family plans are all you are interested in you can have a look at them
here
.  In some cases though, the below single line prepaid cell phone plans will suffice and be what's most cost effective for you, particularly if you are a couple or a family of less than 4.
---
---
List Of The Best AT&T MVNO Phone Plans In 2023
All plans INCLUDE unlimited talk and text
Not sure which is right for you?  Want to try and custom build your own plan? Check out my build your own cell phone plan tool! Looking for Pay as You Go?  Check out the AT&T pay as you go plans page.
---
Follow BestMVNO
Did you know BestMVNO is available to follow for free in Google News? Follow BestMVNO in your Google News app and keep up to date on wireless. You can also follow on Twitter for additional wireless insights, deals, and even debates!
---
---