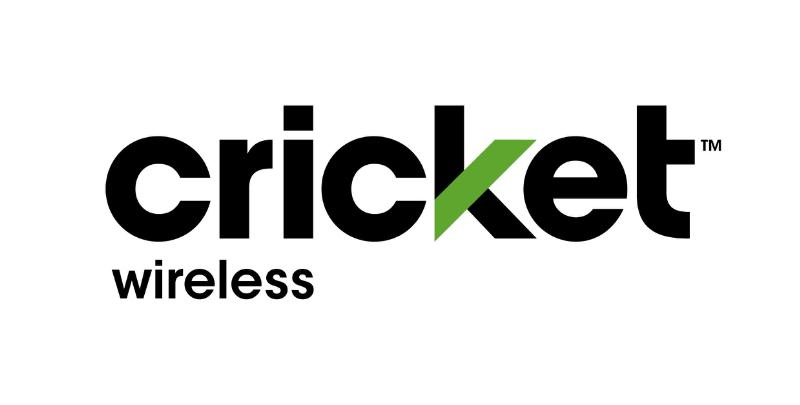 Cricket Wireless Deals
Sorry, BestMVNO could not find any deals on a phone plan from Cricket Wireless at this time
---
advertisement
---
Cricket Wireless Data Only Plans
---
Things To Know About Cricket Wireless
Cricket Wireless At A Glance
Logo:

Year Founded:
1999
Networks Used:
AT&T
LTE Bands Used:
2,
4,
5,
12,
14,
17,
29,
30,
66,
Support For BYOD:
Yes
Sells Phones:
Yes
All Taxes And Fees Included In Price?
Yes
Online Payment Options:
Credit Cards, Debit Cards, Gift Cards, Refill Cards
Cricket Wireless An Overview
Cricket Wireless was founded in the year 1999 by Leap Wireless.  The company was initially an independent CDMA wireless network that had a partnership with Sprint.  Sprint's network was used by Cricket to provide domestic roaming for its customers. In July of 2013 Cricket Wireless was purchased by AT&T for the sum of $1.2 billion, and consequently, it is now a prepaid provider that operates on AT&T's network.  Since it is owned by AT&T it is not technically an MVNO, but rather a carrier prepaid brand.
Unlike other AT&T MVNO's and prepaid brands, Cricket Wireless has its download speeds limited to 8 Mbps. There are no limits on upload speeds.  The only exception to this rule is with Cricket's $60 Cricket More unlimited plan.  It is the only plan to not have a download speed limitation.
Where To Buy Cricket Wireless Service Plans And SIM Cards
You may subscribe to Cricket by visiting any one of their nationwide network of stores or online through their website. It is advised that you do not signup through one of their retail stores, because they charge extra fees when you do. Plans and SIM cards can also be purchased elsewhere often at a discount. Refill and SIM cards can be found at
Amazon
, 
Walmart
,
Best Buy
, and
Target
.
Supported Phones And BYOD Devices
If you already own a phone or device that is compatible with the AT&T network, it should also work with Cricket Wireless.  T-Mobile SIM-unlocked phones are also compatible.  Most manufacturer unlocked phones sold in the USA including devices from Motorola and Samsung are suitable for use with Cricket Wireless.
Cricket does sell a variety of devices, sometimes offering free phones to new customers.  Current phone options available include the following:
Alcatel INSIGHT
Alcatel ONYX
Alcatel TETRA
Alcatel VERSO
Apple iPhone 11
Apple iPhone 11 Pro
Apple iPhone 11 Pro Max
Apple iPhone 6s 32GB
Apple iPhone 6s Plus
Apple iPhone 7
Apple iPhone 7 Plus
Apple iPhone 8
Apple iPhone 8 Plus
Apple iPhone XR
Apple iPhone XS
Apple iPhone XS Max
Cricket Wave
Cricket Icon
LG Escape Plus
LG Fortune 2
LG Harmony 3
LG Stylo 5
Motorola moto e5 CRUISE
Motorola moto g6 Forge
Motorola moto G7 SUPRA
Nokia 3.1C
Nokia 3.1 Plus
Samsung Galaxy A10e
Samsung Galaxy J3 Pure
Samsung Galaxy S10
Samsung Galaxy S9
Samsung Galaxy Sol 2
Samsung Galaxy Sol 3
Alcatel QUICKFLIP basic phone
Alcatel SMARTFLIP basic phone
Cricket Wireless Customer Support
Customer support is available through Cricket Wireless stores, and through online chat, social media,  and over the phone.
Online chat and phone support hours are as follows:
Mon-Sat: 7 am to Midnight ET
Sun: 10 am to 10 pm ET
---
Porting Out From Cricket Wireless
You need your account number which is found when you login to your Cricket Wireless dashboard. You also need to know your pin number which you setup when you created your account. If you do not know it, you need to contact Cricket Wireless.
---
Cricket Wireless Unlock Policy
Cricket Wireless will unlock your phone for you free of charge if any of the following conditions have been met:
The phone you want to unlock has been active on Cricket for at least 6 months
The phone has not been reported lost or stolen, and is not associated with any fraudulent activity
If you meet any of the above requirements you can simply call Cricket at 1-800-(274-2538) to request a device unlock code. You may also get an unlock code by chatting online with a support specialist or by visiting your local store.
Military personnel can be excluded from the 6 month service obligation provided that they provide proof of deployment to Cricket Wireless.
---
FAQ's
Do Cricket Wireless's plans include taxes and fees?
Yes. All taxes and fees are included in the prices shown.
---
What cell phone towers does Cricket use?
Cricket Wireless runs on AT&T's network and thus uses AT&T's towers.
---
Can I bring my own unlocked phone to Cricket?
Yes. As long as your phone supports AT&T's network, it will work with Cricket.
---
Are all of Cricket's phones unlocked?
No. You must keep your phone active with Cricket for 6 months before they will unlock it.
---
Does Cricket Wireless offer unlimited data?
Yes. All of Cricket Wireless's data containing plans include unlimited data. However, unless you are on the Unlimited LTE plan, once your plans high speed data is used up, your speeds will be slowed to 128 kbps or less.
---
Newsletter