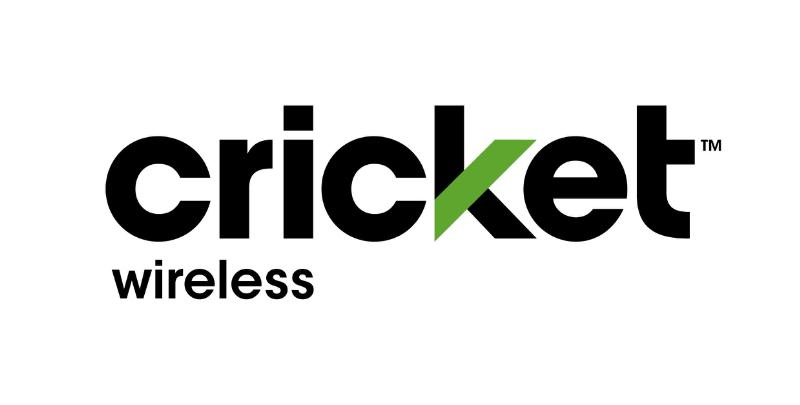 In this guide, I will explain everything you need to know about Cricket Wireless before you subscribe. I want you to learn the ins and outs of Cricket Wireless so that you can make an informed decision on if this is the best place for you to spend your hard earned cash.
---
Cricket Wireless At A Glance
Logo:

Year Founded:
1999
Subscribers:
13,000,000
Networks Used:
AT&T
LTE Bands Used:
2
4
5
12
14
17
29
30
66
5G Bands Used:
n5 (850MHz)
n77 (3.7GHz)
n260 (39GHz)
Support For BYOD:
Yes
Sells Phones:
Yes
All Taxes And Fees Included In Price?
Yes
Online Payment Options:
Credit Cards, Debit Cards, Gift Cards, Refill Cards
---
A Summary Of Cricket Wireless Phone Plans
Last Updated: Aug 30, 2023
No Credit Check Single Line Monthly Prepaid Plans
---
No Credit Check Prepaid Plans With Family Discounts
---
No Credit Check Multi-Month Plans
10 GB
Unlimited Minutes
Unlimited Texts
Unlimited GB
Unlimited Minutes
Unlimited Texts
---
---
advertisement
---
---
Cricket Wireless Deals
Cricket Wireless Free eSIM Trial
Get a free two-week trial of Cricket Wireless when you signup with eSIM. Includes unlimited talk and text with 3GB of high-speed data.
Things To Know About Cricket Wireless Before You Subscribe
Cricket Wireless was founded in the year 1999 by Leap Wireless. The company was initially an independent CDMA wireless network that had a partnership with Sprint. Sprint's network was used by Cricket to provide domestic roaming for its customers. In July of 2013, Cricket Wireless was purchased by AT&T for the sum of $1.2 billion. About a year later, AT&T decided to kill off its own prepaid brand, AIO Wireless, in favor of merging it with Cricket.
Cricket Wireless's Prepaid Phone Plans Explained
There are a total of 4 phone plans available for purchase and pricing starts at $30/month for a single line. Cricket uses AT&T's 4G LTE and 5G networks for coverage. Here is a list of the available plan options with the data differences between each plan highlighted.
$30/month – 5GB high-speed data
$40/month – 10GB high-speed data, $35/month if you enable auto-pay billing
$55/month – unlimited high-speed data, $50/month if you enable auto-pay billing
$60/month – unlimited high-speed data plus 15GB hotspot, $55/month if you enable auto-pay billing
What you see is what you pay. Taxes and fees are included with the prices shown.
What Plan Features Are Supported By Cricket Wireless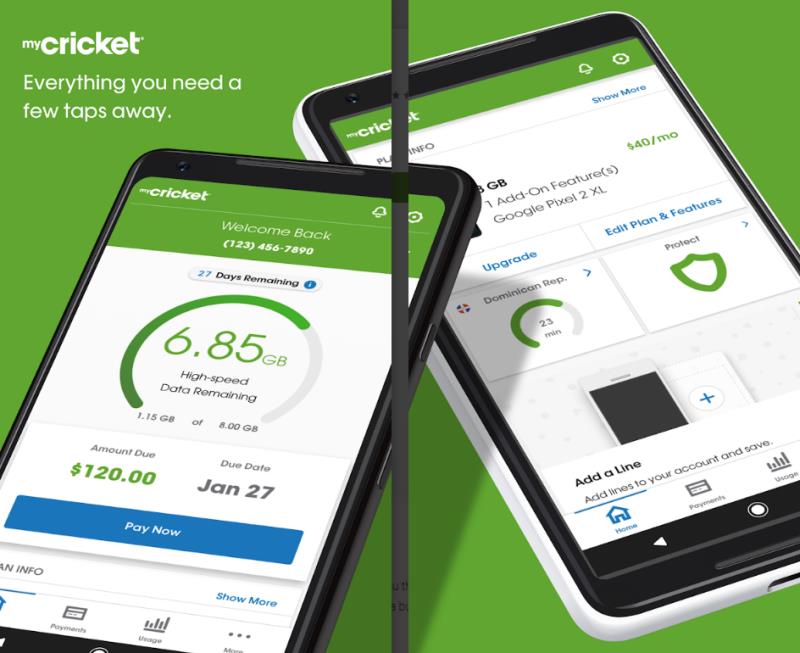 Different Cricket Wireless phone plans support different features. But there are some features common to all plans. All plans include the following:
Unlimited Talk
Unlimited Text
4G LTE/5G network access
HD Voice
WiFi Calling
These are the plan features only available with specific plans:
5G Network access – available on all plans. On 10/29/2021, Cricket Wireless announced all its current rate plan customers will get 5G network access
Hotspot – only natively available on the $60 unlimited plan which includes 15GB of hotspot data
Mexico and Canada roaming usage – only available on the two unlimited plans
HD Video streaming – only available on the $30 and $40 plans
Stream More – feature available to customers on the $30 and $40 plans that reduces video streaming to a resolution of 480p. Stream More helps customers save their high-speed data so that it lasts longer
Unlimited 2G data –  on the $30 and $40 plans, customers that run out of high-speed data have their data speeds reduced to 128Kbps for the rest of their billing cycles.
Available Phone Plan Add-Ons And Top-Ups
There are many different plan add-ons and top-up options available which are summarized in the chart below.
| | | | | |
| --- | --- | --- | --- | --- |
| Add-On | 5GB Plan | 10GB Plan | $55 Unlimited Plan | $60 Unlimited Plan |
| Cricket International | No | Yes | Yes | Yes |
| Cricket International Extra | No | Yes | Yes | Yes |
| Individual Country Add-Ons | No | Yes | Yes | Yes |
| 1 GB High-Speed Top-Up | Yes | Yes | No | No |
| 15GB Hotspot Top Up/Add-On | No | No | Yes | Yes |
The Cricket International add-on allows subscribers to call unlimited to landlines in 35 countries. It costs $5/month. Cricket International Extra expands the international options to allow MMS picture messaging to 35 countries and offers 1,000 mobile to mobile minutes to 31 countries. The International Extra option costs $15/month. Also available are individual country add-ons that allow unlimited calling and messaging. Pricing for the add-on depends on the country the subscriber needs to call or text to but ranges between $10-$15/month. Available individual country add-ons include Colombia, Costa Rica, Cuba, Dominican Republic, El Salvador, Guatemala, Haiti, Honduras, Jamaica, Nicaragua, Philippines, and Vietnam.
Subscribers that run out of high-speed data during their billing cycles can add more priced at $10 for an additional 1GB. Data does not rollover to the next billing cycle.
Mobile hotspot can be added to Cricket's $55 plan for an additional $10. The add-on includes 15GB of hotspot data. Hotspot top-ups also cost $10 for 15GB of data. The additional hotspot data top-up does not roll over to the next billing cycle.
Cricket's Phone Plans Have Limitations
Cricket's two unlimited plans come with a video streaming resolution limit. Videos typically stream at a resolution of about 480p or at a rate of about 1.5Mbps. According to Cricket's mobile broadband terms and conditions, at any time the network gets congested, data speeds on the $55 unlimited plan may be temporarily slowed until the network congestion gets relieved. Customers on the $60 now have premium data, and will no longer be faced with slow downs compared to other customers when the network gets busy. Cricket updated its plans on 10/29/2021 and began offering premium data with the $60 plan.
Web Images Are Compressed
The mobile broadband terms and conditions also state that Cricket Wireless will compress images that its subscribers see while browsing websites over the cellular data network. This applies to all of Cricket's plans. The images get compressed to either JPEG or GIF. The technology is used to help control network bandwidth so that all subscribers have an enjoyable experience while using the network. Images viewed over WiFi are not subjected to Cricket's image compression algorithms.
If you are using hotspot, there is a limit to the number of devices that can be connected to the phone's hotspot at once. A maximum of 6 devices can be simultaneously tethered and connected. Even if you have a hotspot-eligible phone plan, Cricket only allows a small number of phones to use the hotspot feature.
5G Network Compatible Phone Limitations
Cricket only allows a small number of devices to use its 5G network. If you have or purchase one of the following phones you can use it on Cricket's 5G network with a compatible plan:
Apple
Apple iPhone 12
Apple iPhone 12 mini
Apple iPhone 12 Pro
Apple iPhone 12 Pro Max
Apple iPhone 13
Apple iPhone 13 mini
Apple iPhone 13 Pro
Apple iPhone 13 Pro Max
Cricket
LG
Motorola
Moto One 5G
Moto G Stylus 5G
Samsung
Cricket Samsung Galaxy S20+ 5G
Cricket Samsung Galaxy A51 5G
Samsung Galaxy A32 5G
Samsung Galaxy A52 5G
Samsung Galaxy S20 FE 5G
You can expect the list of 5G compatible devices to change over time. For the most up-to-date list of compatible phones, you can check out the list on Cricket's website. Devices from other networks are not allowed access to Cricket's 5G network at this time.
Expected Data Speeds
The only Cricket phone plan where data speeds may vary is the $60 plan. According to the company's mobile broadband disclosure, 4G LTE data speeds on the plan can be expected to be in the range of:
| | | |
| --- | --- | --- |
| Download Speeds (Mbps) | Upload Speeds (Mbps) | Network Latency (ms) |
| 8.2 – 45.9 | 2.4 – 12 | 84 -156 |
Expected 5G data speeds have not been disclosed.
Family And Group Plan Discount Options
All of the single-line plans are available with multi-line discounts except for the $30 plan. No multi-line discounts are available on that plan but you can still have multiple lines on that plan in your account. If you want a multi-line group discount plan from Cricket Wireless, here are your available options:
$40/month 10GB Plan
2 lines – $70/month
3 lines – $90/month
4 lines – $110/month
5 lines – $130/month
$55/month Unlimited Plan
2 lines – $80/month
3 lines – $90/month
4 lines – $100/month
5 lines – $125/month
$60/month Unlimited Plan + 15GB Hotspot
2 lines – $90/month
3 lines – $110/month
4 lines – $130/month
5 lines – $160/month
Data Only Plans Are Available
Cricket sells data-only plans. You can scroll down below to see the full list. The plans are all compatible with Cricket's 5G network and all plans include roaming in Mexico and Canada at no additional charge. If you want a data-only plan you'll have to purchase a 5G hotspot device from Cricket. Customers that run out of data on a data-only plan can add a one time top-up priced at $10 for 15GB.
There's A Refer A Friend Program
Subscribers that refer a friend to Cricket Wireless by using their referral link will earn a $25 account credit for every referral. Subscribers that signup for Cricket Wireless through a referral link also earn a $25 account credit. The credits do not get awarded to either account until after the new subscriber has completed 60 days of active service.
A maximum of 10 referral credits can be claimed per calendar year limiting potential earnings to $250. Given that Cricket does not sell any phone plans under $30, customers are unable to earn a year's worth of free service through the referral program. This is in contrast to many other providers where customers are allowed to earn enough credits to get free service for a year.
---
Supported Phones And BYOD Devices
Cricket does sell a variety of devices, sometimes offering free phones to new customers. Many phones can be purchased in stores such as Walmart and Target, however, Cricket phones were withdrawn from Best Buy in October 2020.
Device Financing Is Offered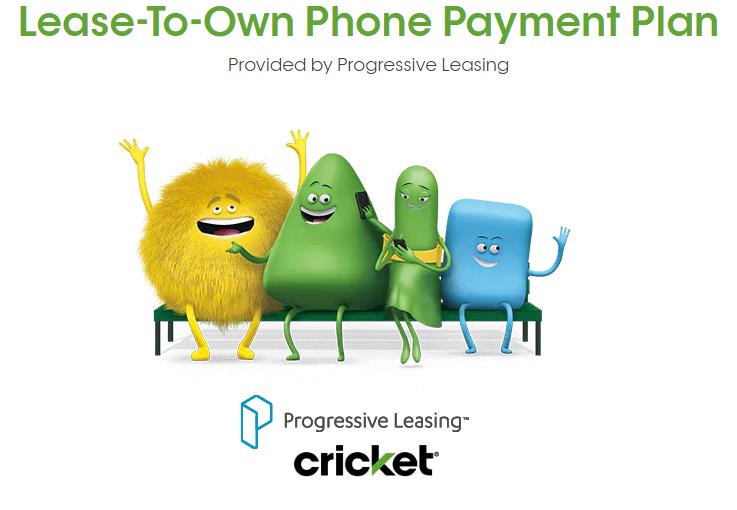 Brand new phones can be expensive. If you prefer not to pay for the whole thing at once, Cricket offers a Lease-To-Own phone payment plan option run through Progressive Leasing. No credit is needed to be eligible for the payment plan. However, customers must be 18 years or older, be able to provide a valid ID, a social security number, a credit or debit card, and bank information. A maximum of 5 phones and 5 accessories can be purchased on a lease. Phones qualifying for the lease program must be priced at $149.99 or more after all discounts and promotions are applied. The payment plan option is not available in the following states: MN, NJ, VT, WI, WY. The standard lease-to-own option is for 12-months.
Insurance Options
Cricket Wireless offers two different device insurance programs, Cricket Protect which costs $8/month, and Cricket Protect Plus which costs $11/month. Both plans include comprehensive coverage in case of accidental drops, water damage, and screen breaks. However, there are deductibles. There's a $29 deductible for cracked screen repairs. Deductibles for other incidences may range in price between $10 and $250 and depend on the phone. Both plans also come with online photo and video storage. Users on the basic Cricket Protect plan get 16GB of cloud photo storage. Those subscribed to Cricket Protect Plus get unlimited storage with photos and videos stored at full resolution. For both plans, a maximum of 3 insurance claims are allowed per 12-month period. On the base plan, screen repairs count towards the 3 claim limit. Cricket Protect Plus subscribers get unlimited screen repairs as screen repairs do not count against the 3-claim limit with that plan.
BYOD Options
If you already own a phone or device that is compatible with the AT&T network, it should also work with Cricket Wireless. T-Mobile SIM-unlocked phones are also compatible. Most manufacturer-unlocked phones sold in the USA including devices from Motorola and Samsung are suitable for use with Cricket Wireless.
---
Where To Buy Service Plans And SIM Cards
You may subscribe to Cricket by visiting any one of their nationwide network of stores or online through their website. It is advised that you do not signup through one of their retail stores, because they charge extra fees when you do. Plans and SIM cards can also be purchased elsewhere often at a discount. Refill and SIM cards can be found at Amazon,  Walmart, Best Buy, and Target.
---
Cricket Wireless Customer Service
Customer support is available through Cricket Wireless stores, and through online chat, social media,  and over the phone. Online chat and phone support hours are as follows: Mon-Sat: 7 am to Midnight ET Sun: 10 am to 10 pm ET
---
How To Port Out Of Cricket Wireless
You need your account number which is found when you login to your Cricket Wireless dashboard. You also need to know your pin number which you setup when you created your account. If you do not know it, you need to contact Cricket Wireless.
---
Phone Unlock Policy
Cricket Wireless will unlock your phone for you free of charge if any of the following conditions have been met:
The phone you want to unlock has been active on Cricket for at least 6 months
The phone has not been reported lost or stolen, and is not associated with any fraudulent activity
If you meet any of the above requirements you can simply call Cricket at 1-800-(274-2538) to request a device unlock code. You may also get an unlock code by chatting online with a support specialist or by visiting your local store.
Military personnel can be excluded from the 6 month service obligation provided that they provide proof of deployment to Cricket Wireless.
---