Cricket Wireless Introduces "tryCricket" Free Trial Offer, Surpasses 13m Subscribers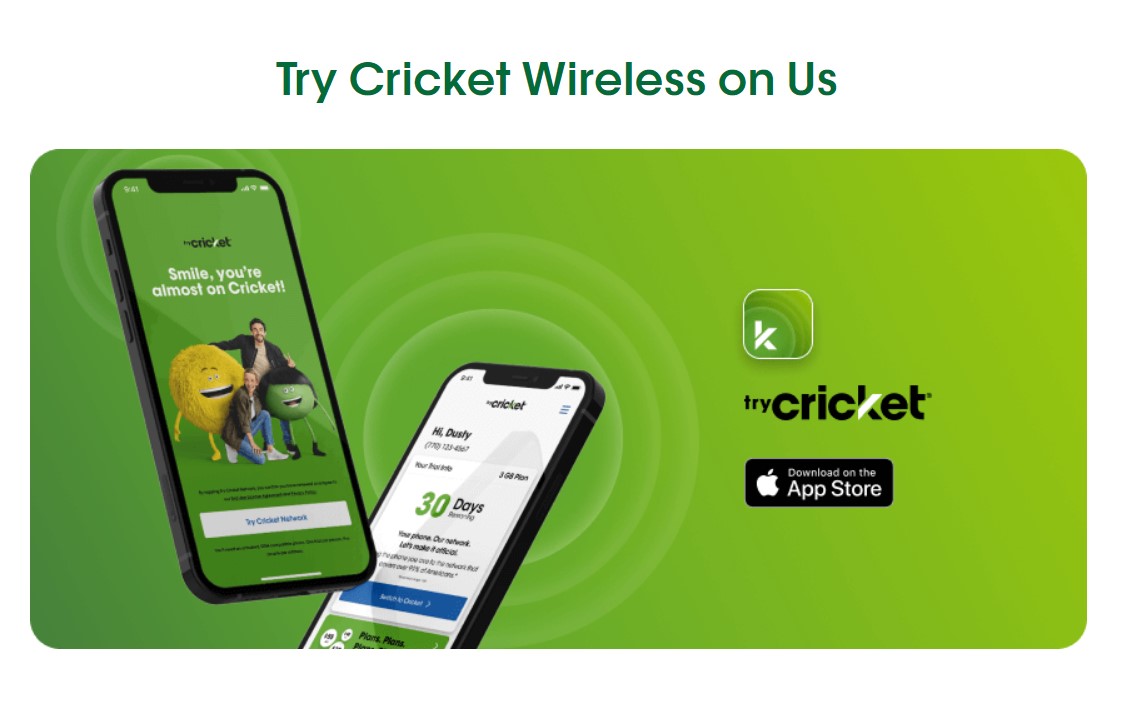 Cricket Wireless is the latest brand to offer a free trial. Today, the prepaid provider unveiled its "tryCricket" app and initiative. Customers can now get a free 14-day trial of Cricket Wireless by downloading the tryCricket app which is currently only available on Apple devices. You can check that app out here.
Cricket's press release announcing the new free trial offer has also disclosed that the company has surpassed 13m subscribers.
Free Trial Offer Details
Cricket Wireless's free trial offer will get you unlimited talk, text, and 3GB of data for 14-days. Video streaming will be limited to SD quality. Only one trial per person is allowed and a maximum of five people can take a trial per household address.
When you signup for the trial, you'll receive a trial phone number that belongs to Cricket Wireless. You will not be able to port it to another carrier or keep it.
Be informed of the latest deals, plans and promotions from AT&T and every one of its MVNO's when you subscribe to the AT&T weekly newsletter. No spam and you can unsubscribe at any time!
The trial is available to both eSIM users and those that need a physical SIM card. Cricket advertises that you can get up and running with the trial in as little as 15 minutes.
If you are happy with the trial, Cricket says you can just follow the instructions in the app to continue using the service.
John Dwyer, President of Cricket Wireless stated "We're taking a bold step so that everyone can experience Cricket. Once a new customer gives tryCricket a chance, they'll see our great network, affordable plans, and award-winning customer service is why customers that join Cricket stay with Cricket."
Jeff Moore, Principal of Wave7 Research added "TryCricket is an eSIM program. There are several benefits of eSIM for simplifying consumer experiences, including the ability to switch carriers more easily, the ability to have more than one number associated with a device, and the ability to easily choose a carrier when traveling abroad."
The past year-plus has seen a significant rise in free eSIM trial offers. Mint Mobile, US Mobile, Visible, T-Mobile, Red Pocket Mobile, and now Cricket Wireless have or have offered free trials via eSIM.
---
---