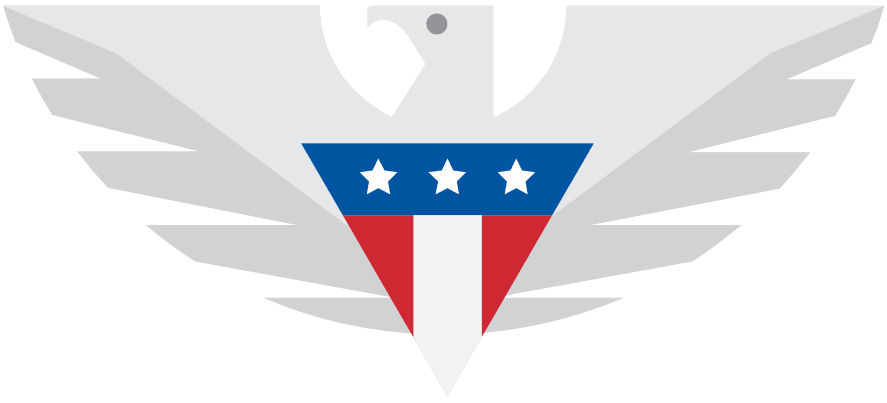 In this guide, I will explain everything you need to know about US Mobile before you subscribe. I want you to learn the ins and outs of US Mobile so that you can make an informed decision on if this is the best place for you to spend your hard earned cash.
US Mobile Deals

Sorry, BestMVNO could not find any deals on a phone plan from US Mobile at this time
Here's Everything You Should Know Before Subscribing
---
US Mobile At A Glance
Logo:
Year Founded:
2014
Networks Used:
T-Mobile, Verizon
LTE Bands Used:
2,
4,
5,
12,
66,
71,
2,
4,
13,
Support For BYOD:
Yes
Sells Phones:
Yes
All Taxes And Fees Included In Price?
No
Online Payment Options:
Credit Cards, Debit Cards
---
Overview
US Mobile Phone Plans
US Mobile is a prepaid provider of no contract wireless phone plans.  The company launched in 2014 as a T-Mobile MVNO that offered its subscribers the ability to custom build their own phone plans which it still does today.  In the October of 2017, US Mobile expanded to provide coverage on Verizon's network.  In December of 2019, US Mobile revamped its phone plan lineup to add unlimited data plans starting at $40/month that include free international roaming data.  Subscribers with multiple lines on an unlimited plan also get access to free streaming subscription "perks."  Customers can choose to get free subscriptions to Netflix, Apple TV Plus, Hulu-ESPN+-Disney+ and many other options.  The more lines a subscriber has the more perks they can get.
With plans starting at just $3.5/month (including their $2 monthly service fee), customers can choose from various allotments of talk, text and data to custom build a cell phone plan that suits their individual needs.
The average US Mobile customer pays less than $20/month for their phone plan and they are provided access to customer support by email, phone and chat, 24 hours a day, 7 days a week.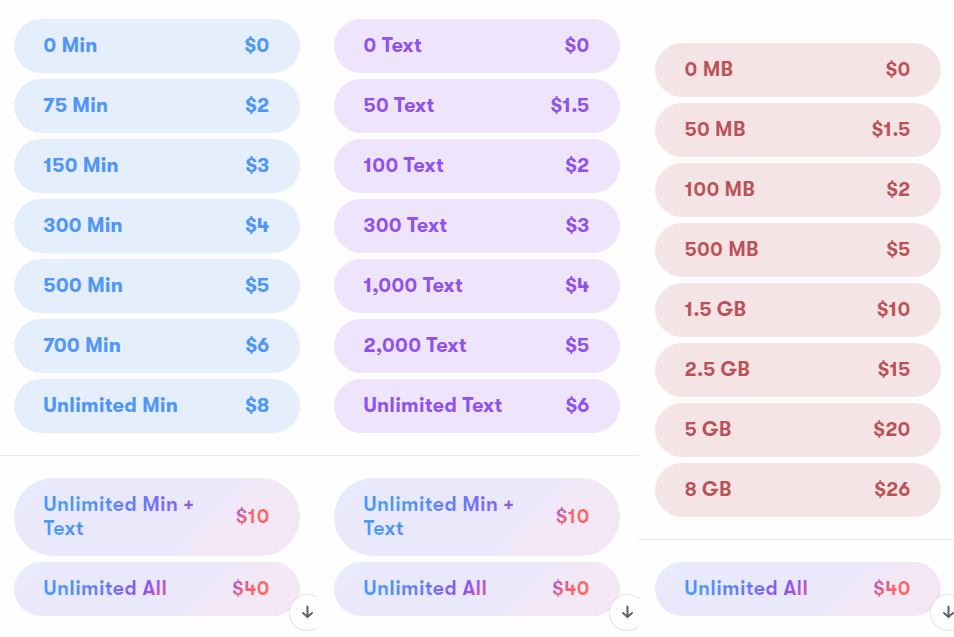 Unlimited plans are also available.  Subscribers can choose their own data speed with each plan.  Data speeds start at 5Mbps at no additional charge.  US Mobile refers to that speed as Fast.  Customers can upgrade to "Ludicrous" speeds which are uncapped speeds for an additional $10/month.  Mobile hotspot is available for $5/month.  "Fast" plans include 5GB of free 4G LTE international roaming data, Ludicrous plans include 10GB of 4G LTE international roaming data.
Money Back Guarantee
If within 14 days of service, 1000 minutes, 1000 texts, or 1000 MB of data consumption, whichever comes first, you are not completely satisfied with our service and wish to cancel, US Mobile will refund your money.  SIM and shipping fees are non-refundable.
---
advertisement
---
---
Supported Phones And BYOD Devices
US Mobile supports bring your own device.  Devices that are compatible with Verizon and T-Mobile can be brought over to US Mobile as long as they are not under contractual obligation.  Most universally unlocked phones from manufacturer's such as Motorola and Samsung are compatible with the network.
Unlocked AT&T phones are also compatible.  US Mobile will unlock your AT&T phone for a fee of $15.  If you remain with US Mobile for at least 6 months, the $15 unlocking fee will be refunded to your account.
A small selection of phones are available for purchase directly from the company.
Where To Buy Service Plans And SIM Cards
Service plans and SIM cards can be purchased directly from US Mobile.  SIM cards are also available for purchase through Amazon.
Customer Support
Customer support is available by email, chat and over the phone.  US Mobile says it offers support 24/7.
---