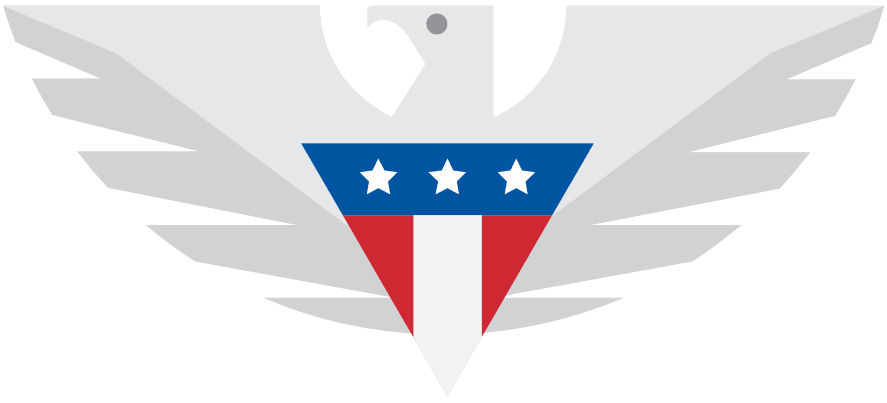 In this guide, I will explain everything you need to know about US Mobile before you subscribe. I want you to learn the ins and outs of US Mobile so that you can make an informed decision on if this is the best place for you to spend your hard earned cash.
---
US Mobile At A Glance
Logo:
Year Founded:
2014
Subscribers:
100,000
Networks Used:
T-Mobile, Verizon
LTE Bands Used:
2
4
5
12
66
71
2
4
13
66
5G Bands Used:
n2 (1900MHz)
n5(850MHz)
n66(1700MHz/2100MHz)
n77(3.7GHz)
n261 (28GHz)
n260 (39GHz)
n41 (2500MHz)
n71 (600MHz)
n258 (24GHz)
n260 (39GHz)
n261 (28GHz)
Support For BYOD:
Yes
Sells Phones:
Yes
All Taxes And Fees Included In Price?
Yes
Online Payment Options:
Credit Cards, Debit Cards
---
A Summary Of US Mobile Phone Plans
Last Updated: Nov 1, 2023
No Credit Check Single Line Monthly Prepaid Plans
---
No Credit Check Prepaid Plans With Family Discounts
---
---
advertisement
---
---
US Mobile Deals
US Mobile 50 Days Free Trial
Free trial offer. Get unlimited talk, text, and 50GB of premium priority high-speed data for up to 50 days for free with US Mobile. Switch to a paid plan after the trial is up and get a $50 gift card after 12 months of service.
Things To Know About US Mobile Before You Subscribe
US Mobile Phone Plans
US Mobile is a prepaid provider of no contract wireless phone plans. The company launched in 2014 as a T-Mobile MVNO that offered its subscribers the ability to custom build their own phone plans. Custom build phone plans are still offered today, although some custom build plan options can only be seen after creating an account. In the October 2017, US Mobile expanded to provide coverage on Verizon's network.
In December 2019, US Mobile revamped its phone plan lineup to add unlimited data plans starting at $40/month that include free international roaming data.  Subscribers with multiple lines on an unlimited plan also get access to free streaming subscription "perks."  Customers can choose to get free subscriptions to Netflix, Apple TV Plus, Hulu-ESPN+-Disney+ and many other options.  The more lines a subscriber has the more perks they can get.
In March of 2021, the company updated its plans to offer truly unlimited data on its Warp 5G network which is the name US Mobile uses to refer to the Verizon network. A short while after the plan updates, US Mobile put high-speed data caps in place as a small fraction of customers were using excessive amounts of data. The excessive data use made the plans less profitable for US Mobile and possibly weren't profitable at all.
In August 2023, US Mobile's plans were updated again. This time, plans were updated to include all taxes and fees in their advertised prices. A new unlimited starter plan priced at $25/month with 20GB of high-speed data was introduced. Data speeds on the plan, like all of US Mobile's unlimited plans are throttled to 1Mbps after the monthly high-speed threshold is reached. Customers get priority data on all plans using the Warp 5G network with a 5G device. US Mobile's shared data plans were also updated with lower pricing, starting at $8/line plus $2/GB of data with taxes and fees included instead of $9/line plus $2/GB of data with taxes and fees costing a little extra.
In September 2023, US Mobile further improved its plans in a variety of ways. ESIM activation on the T-Mobile network was enabled. It had long been available on the Verizon network. A 5GB allowance of hotspot data was added to the $25 unlimited starter plan, while the $40 unlimited plan got a hotspot allowance increase to 10GB up from 5GB. The flagship unlimited premium plan got native international roaming on the T-Mobile network to allow for 1000 texts, 500 minutes and 10GB of data to be used in 100 countries. Support for T-Mobile's 5G standalone network was also enabled. Shareable data plans got updated to include more data. The $10 plan went from 1GB of shareable data to 2GB. Automatic top-ups were added. And the free eSIM trial was updated.
Free Trial
Customers with an eSIM device can instantly try US Mobile on the Verizon network free for up to 50 days. The free trial includes unlimited talk, text, and 50GB of premium data data. Potential customers who do not have an eSIM-capable device with US Mobile can order a free SIM card kit to take the free trial.
The average US Mobile customer pays less than $20/month for their phone plan and they are provided access to customer support by email, phone, and chat, 24 hours a day, 7 days a week.
US Mobile Has Shared/Pooled Data Plans
US Mobile's shared or pooled plans allow customers to add as many lines as they'd like to a pooled plan for $8 a line with data shared between all lines. Each line gets unlimited talk and text. Shared data is then added to the group plan at a cost of $2 per 1GB with a starting price of $10 for 2GB. There is no unlimited 2G or slow data available. Customers can add more than just phones to a shared plan as long as the device used is capable of connecting to the Warp 5G network, i.e. Verizon's network or GSM, T-Mobile's network. Mobile hotspot usage is allowed with the plans. Customers can mix and match networks with their shared plans. One line on an account can be on T-Mobile and another on Verizon if the customer wishes.
When the plans were first launched in April 2021, US Mobile appeared to be the first MVNO in the USA to offer flat pay-per GB rates for a shared/pooled data plan with support for both an unlimited number of lines and unlimited data.
US Mobile subscribers can have multiple types of plans managed under one account. They can have the custom build plans, pooled plans, and traditional monthly and unlimited plans all managed under a single account.
---
Supported Phones And BYOD Devices
US Mobile supports bring your own device.  Devices that are compatible with Verizon and T-Mobile can be brought over to US Mobile as long as they are not under contractual obligation.  Most universally unlocked phones from manufacturer's such as Motorola and Samsung are compatible with the network. Unlocked AT&T phones are also compatible.  US Mobile will unlock your AT&T phone for a fee of $15.  If you remain with US Mobile for at least 6 months, the $15 unlocking fee will be refunded to your account. A small selection of phones are available for purchase directly from the company.
---
Where To Buy Service Plans And SIM Cards
Service plans and SIM cards can be purchased directly from US Mobile.  SIM cards are also available for purchase through Amazon.
---
US Mobile Customer Service
Customer support is available by email, chat and over the phone.  US Mobile says it offers support 24/7.
---
US Mobile Customer Reviews