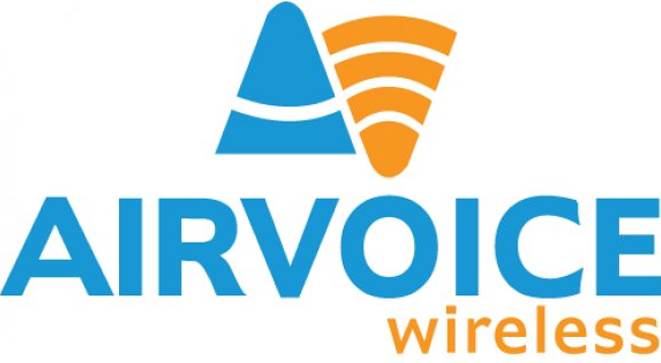 In this guide, I will explain everything you need to know about Airvoice before you subscribe. I want you to learn the ins and outs of Airvoice so that you can make an informed decision on if this is the best place for you to spend your hard earned cash.
---
Airvoice At A Glance
Logo:

Year Founded:
1999
Networks Used:
AT&T
LTE Bands Used:
2
4
5
12
14
17
29
30
66
5G Bands Used:
n5 (850MHz)
n260 (39GHz)
Support For BYOD:
Yes
Sells Phones:
Yes
All Taxes And Fees Included In Price?
No
Online Payment Options:
Credit Cards, Refill Cards, Western Union
---
A Summary Of Airvoice Phone Plans
No Credit Check Single Line Monthly Prepaid Plans
---
---
advertisement
---
Airvoice Pay As You Go Plans
AirVoice Wireless PG Network(s): AT&T

Calling Card

$10.00

Minutes/Data

$0.1/$0.067

SMS/MMS

$0.1/$0.1

Duration

90 days
AirVoice Wireless PG 20 Network(s): AT&T

Calling Card

$20.00

Minutes/Data

$0.1/$0.067

SMS/MMS

$0.1/$0.1

Duration

120 days
AirVoice Wireless PG 30 Network(s): AT&T

Calling Card

$30.00

Minutes/Data

$0.1/$0.067

SMS/MMS

$0.1/$0.1

Duration

150 days
AirVoice Wireless PG 50 Network(s): AT&T

Calling Card

$50.00

Minutes/Data

$0.1/$0.067

SMS/MMS

$0.1/$0.1

Duration

180 days
AirVoice Wireless PG 100 Network(s): AT&T

Calling Card

$100.00

Minutes/Data

$0.1/$0.067

SMS/MMS

$0.1/$0.1

Duration

365 days
---
Things To Know About Airvoice Before You Subscribe
Airvoice Wireless is an AT&T MVNO that has been in service since 1999.  The MVNO specializes in offering international talk and messaging plans.  Airvoice Wireless also operates the FeelSafe Wireless brand.  FeelSafe Wireless specializes in offering lifeline service.  Lifeline offers qualified low-income customers free or discounted phones and service.
One important thing to know about AireVoice's monthly unlimited plans is that the included data that they show for each plan is a bit misleading.  For most plans AirVoice Wireless only allows half the data at 4G LTE data speeds, while the remaining half is throttled to 128Kbps.  For instance, on the AirVoice Wireless website, the $30 plan will show it has 4GB of data.  However, only 2GB of data is at 4G LTE data speeds and the other 2GB is at 128Kbps.  At BestMVNO, unless specified otherwise, only the amount of 4G LTE data is listed for each plan.
Follow BestMVNO
Did you know BestMVNO is available to follow for free in Google News? Follow BestMVNO in your Google News app and keep up to date on wireless. You can also follow on Twitter for additional wireless insights, deals, and even debates!
---
Supported Phones And BYOD Devices
Airvoice Wireless supports BYOD.  Any out of contract device that is compatible with AT&T will also work fine with Airvoice.  Unlocked out of contract phones from T-Mobile should also be compatible.  Most universally unlocked phones from manufacturer's such as Motorola and Samsung are also compatible.
---
Where To Buy Service Plans And SIM Cards
Airvoice Wireless does not have much of a retail presence.  Plans can be purchased directly from Airvoice, through their dealer network, and on occasion through 3rd party resellers on Amazon, eBay and Callingmart.
Unlike many other providers, Airvoice Wireless does not charge an activation fee to initiate service.
---
Customer Support
Customer support is provided during the following days and hours:
Monday – Saturday: 10AM-10PM EST
Sunday: Closed
It is available over the phone and through a contact form on the company's website.
---
How To Port Out
A four-digit pin number may be required to port out. The last 4 digits of your phone number can be used as your pin number, unless you set one to be something different. Your Airvoice SIM card number is required to port out. The Airvoice SIM card number should is the same as your account number. In order to port out, your account must be in active status.
---
Phone Unlock Policy
Airvoice Wireless will unlock any device you purchase from them. To initiate a device unlock you will need to call the following number 877-247-7799. Airvoice will either unlock the device or send a request to the OEM to unlock the device within two days of receiving your device unlock request. Phones are not offered at discount prices, so you should not have to remain a customer of Airvoice for a predetermined amount of time in order to get your device unlocked, like you have to with some Shop Airvoice