Boost Mobile Deals
Boost Mobile In Store Only
In store only offer. Get 4 lines of unlimited LTE data for $100/month.
Boost Mobile Double Data At Walmart
Get double the data when you buy your Boost Mobile plan at Walmart.  Deal includes unlimited talk, text and data with the first 6 GB at LTE speeds for $35/month with all taxes and fees included in the price.
---
advertisement
---
Boost Mobile Data Only Plans
---
Things To Know About Boost Mobile
Boost Mobile At A Glance
Logo: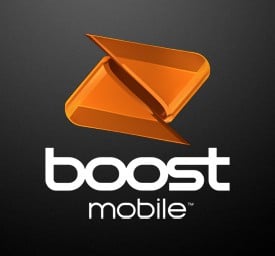 Year Founded:
2002
Networks Used:
Sprint
LTE Bands Used:
25,
26,
41,
Support For BYOD:
Extremely Limited Support 1)list of supported BYOD
Sells Phones:
Yes
All Taxes And Fees Included In Price?
Yes
Online Payment Options:
Credit Cards, Debit Cards, Refill Cards
Boost Mobile An Overview
In 2002 Boost Mobile officially launched in the USA in a partnership with Nextel Communications.  The company offered walkie talkie 2 way radio like functionality with its push to talk service over Nextel's iDEN network.  Subscribers paid a dollar a day for for the service to get unlimited talk and text.
In 2006 Sprint purchased Nextel Communications and hence the Boost Mobile brand. Almost immediately the company began offering service on Sprint's CDMA network in select markets, while still maintaining its push to talk service in many markets.  It wasn't until 2013 that Sprint and Boost Mobile fully retired Boost's iDEN network in favor of Sprint's CDMA network.
Today, Boost Mobile is Sprint's main prepaid wireless brand.
Where To Buy Boost Mobile Service Plans And SIM Cards
Plans and phones can be purchased online through the Boost Mobile website, through Boost Mobile retail locations and through various retailers across the country such as
Walmart
,
Amazon
, and
Best Buy
. Often times the best rates on Boost Mobile service come from Walmart. For example,
Walmart sells Boost Mobile's $35 plan
with twice as much data than it would come with from Boost Mobile directly.
Supported Phones And BYOD Devices
To obtain service with Boost Mobile, potential subscribers may need to purchase a new phone as Boost Mobile offers extremely limited support for BYOD.  Those that hope to bring their own phone to the network will first have to check Boost Mobile's list of supported BYOD devices to see if its allowed.
Boost Mobile Customer Support
Customer support is available at Boost Mobile stores and through local dealers.  It is also available by way of online chat, social media and over the phone.  It's also available through email.
Business calling hours are as follows:
Mon-Fri: 4am – 8pm PST
Sat & Sun: 4am – 7pm PST
---
Porting Out From Boost Mobile
Porting out requires you to contact Boost Mobile in order to obtain your account number. A PIN number is also needed to port out. Your PIN number is the same that you use to login to your online account with.
---
Boost Mobile Unlock Policy
Boost Mobile will unlock your device provided that you have used it for 12 months on their network. For full details about Boost Mobile's device unlocking policy please review this post.
---