In this guide, I will explain everything you need to know about Boost Mobile before you subscribe. I want you to learn the ins and outs of Boost Mobile so that you can make an informed decision on if this is the best place for you to spend your hard earned cash.
---
Boost Mobile At A Glance
Logo: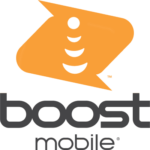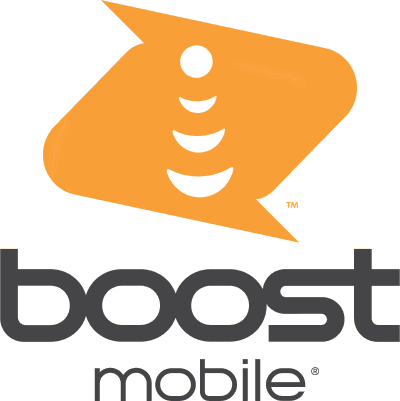 Year Founded:
2002
Subscribers:
7,400,000
Networks Used:
AT&T, DISH, T-Mobile
LTE Bands Used:
2
4
5
12
14
17
29
30
66
2
4
5
12
66
71
5G Bands Used:
n26 (800MHz)
n29 (700MHz)
n48 (3.5GHz CBRS)
n66 (1700/2100MHz)
n70 (1710MHz)
n71 (600MHz)
n262 (47GHz)
n41 (2500MHz)
n71 (600MHz)
n258 (24GHz)
n260 (39GHz)
n261 (28GHz)
n5 (850MHz)
n77 (3.7GHz)
n260 (39GHz)
Support For BYOD:
Yes
Sells Phones:
Yes
All Taxes And Fees Included In Price?
Yes
Online Payment Options:
Credit Cards, Debit Cards, Refill Cards
---
A Summary Of Boost Mobile Phone Plans
Last Updated: Feb 10, 2023
No Credit Check Single Line Monthly Prepaid Plans
---
No Credit Check Prepaid Plans With Family Discounts
---
No Credit Check Multi-Month Plans
5 GB
Unlimited Minutes
Unlimited Texts
Hotspot 5GB
35 GB
Unlimited Minutes
Unlimited Texts
Hotspot 15GB
---
---
advertisement
---
Data Only Plans
35 GB
✓ Data Only SIM, Mobile Hotspot
35 GB
✓ Data Only SIM, Mobile Hotspot
---
Boost Mobile Deals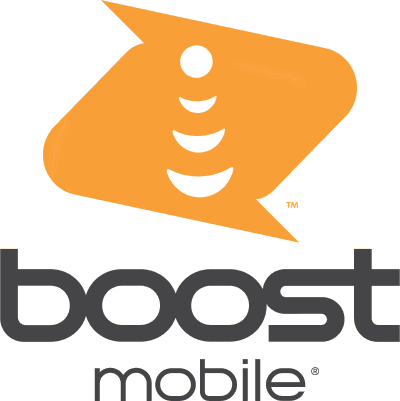 Boost Mobile One Month 30GB Half Off
Get 30GB of high-speed data for just $12.50 for your first month, regular price is $25/month.
Boost Mobile 10GB $5
New Boost Mobile lines can get 10GB of high-speed data for just $5 for the first month.
Boost Mobile $5/Month 5GB
New Boost Mobile customers get 5GB of data for just $5/month for 3 months!
Things To Know About Boost Mobile Before You Subscribe
In 2002 Boost Mobile officially launched in the USA in a partnership with Nextel Communications.  The company offered walkie talkie 2 way radio like functionality with its push to talk service over Nextel's iDEN network.  Subscribers paid a dollar a day for for the service to get unlimited talk and text.
In 2006 Sprint purchased Nextel Communications and hence the Boost Mobile brand. Almost immediately the company began offering service on Sprint's CDMA network in select markets, while still maintaining its push to talk service in many markets.  It wasn't until 2013 that Sprint and Boost Mobile fully retired Boost's iDEN network in favor of Sprint's CDMA network.
On July 1, 2020, Boost Mobile was officially purchased by DISH. Moving forward, DISH will use the T-Mobile network to provide service to new customers.
In July of 2021, DISH announced that it signed an agreement with AT&T to allow AT&T to provide wireless service to its MVNO partners including Boost Mobile.
On November 18th, 2021, Boost Mobile formally announced its first wireless plans to take advantage of the AT&T network. The new plans have been named Carrier Crusher plans.
Boost Mobile is estimated to have 7.4m subscribers as of June 30, 2022. This number is extrapolated by comparing DISH's 3rd quarter 2021 form 10Q quarterly report with their 2nd quarter 2022 form 10Q quarterly report. DISH no longer gives subscriber counts from each of its wireless brands, so this number had to be extrapolated from previously reported subscriber counts of its individual brands.
---
Supported Phones And BYOD Devices
To obtain service with Boost Mobile, potential subscribers can either purchase a new phone as Boost Mobile or bring their own.  Those that hope to bring their own phone to the network may first want to check Boost Mobile's list of supported BYOD devices to see if its compatible.
---
Where To Buy Service Plans And SIM Cards
Plans and phones can be purchased online through the Boost Mobile website, through Boost Mobile retail locations and through various retailers across the country such as Walmart, Amazon, and Best Buy.
---
Boost Mobile Customer Service
Customer support is available at Boost Mobile stores and through local dealers.  It is also available by way of online chat, social media and over the phone.  It's also available through email. Business calling hours are as follows: Mon-Fri: 4am – 8pm PST Sat & Sun: 4am – 7pm PST
---
How To Port Out Of Boost Mobile
Porting out requires you to contact Boost Mobile in order to obtain your account number. A PIN number is also needed to port out. Your PIN number is the same that you use to login to your online account with.
---
Phone Unlock Policy
Boost Mobile will unlock your device provided that you have used it for 12 months on their network. For full details about Boost Mobile's device unlocking policy please review this post.
---
Boost Mobile Customer Reviews