In this guide, I will explain everything you need to know about Gen Mobile before you subscribe. I want you to learn the ins and outs of Gen Mobile so that you can make an informed decision on if this is the best place for you to spend your hard earned cash.
---
Gen Mobile At A Glance
Logo: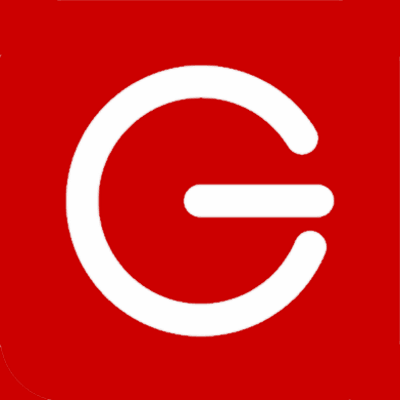 Year Founded:
2018
Networks Used:
AT&T, T-Mobile
LTE Bands Used:
2
4
5
12
14
17
29
30
66
2
4
5
12
66
71
5G Bands Used:
n41 (2500MHz)
n71 (600MHz)
n258 (24GHz)
n260 (39GHz)
n261 (28GHz)
n5 (850MHz)
n77 (3.7GHz)
n260 (39GHz)
Support For BYOD:
Yes
Sells Phones:
Yes
All Taxes And Fees Included In Price?
No
Online Payment Options:
Credit Cards, Debit Cards, Refill Cards
---
A Summary Of Gen Mobile Phone Plans
Last Updated: Aug 16, 2023
No Credit Check Single Line Monthly Prepaid Plans
---
No Credit Check Multi-Month Plans
---
---
advertisement
---
---
Things To Know About Gen Mobile Before You Subscribe
Gen Mobile was founded in February of 2018 and soft-launched as a wireless provider in July of 2018. The MVNO is run by a group of business partners that have years of experience in the Telecom industry. The company's CEO, Robert Yap, brings 15 years of expertise to the brand having previously served as President and CLO at TruConnect and prior to that, an executive at H2O Wireless. In September of 2021, Gen Mobile was acquired by Boost Mobile.
Gen Mobile aims to provide its customers with affordable phone plans with a focus on international calling and texting. Many plans include unlimited international calling minutes to over 100 countries.
New subscribers who purchase their plan directly from the Gen Mobile website get a 7-day money back guarantee. If a customer is unhappy with their service within the first 7 days of activation, Gen Mobile will refund the customer for unused services or service plans and activation fees if applicable minus any shipping and handling costs. There is also a 7-day money back guarantee on all phones purchased directly through the Gen Mobile website. Customers who are unhappy with their device for whatever reason have 7 days after receiving it to return it for a full refund minus shipping and handling fees.
One unique feature about Gen Mobile is that all plans come with a "15 day text freebie." Customers who are late to pay their bill will still be able to send and receive unlimited text messages for up to 15 days past their bill due date. After that time, service will be suspended.
---
Supported Phones And BYOD Devices
Gen Mobile supports a wide variety of phones.  Customers can choose to purchase one directly from the company.  Devices from Apple, Samsung, LG and more are offered at varying price points. Customers can also elect to bring their own phone to the network. All phones from T-Mobile/AT&T are compatible as long as they do not have any financial holds on them, although they first need to be unlocked.  Most universally unlocked phones from brands such as Motorola, Samsung, and Apple will work with Gen Mobile.
---
Where To Buy Service Plans And SIM Cards
SIM cards and plans can be purchased directly from Amazon and the Gen Mobile website and through independent dealers.
---
Gen Mobile Customer Service
Customer support is available 7 days a week with the following hours: Monday – Sunday 8:00am – 6:00pm PST It is available over the phone, by online chat, social media and email.
---