Red Pocket Revives FreedomPop & Unreal Mobile Brands, Adds More Data To Its Own Plans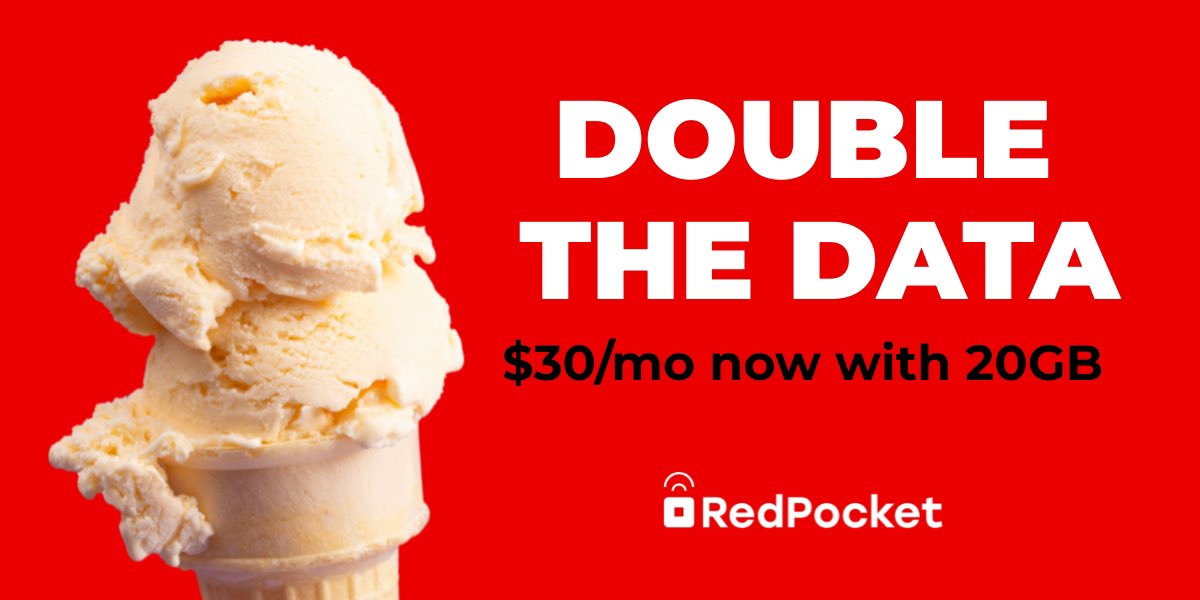 Red Pocket Mobile has started a revival of some of its neglected brands. Wave7 Research noted in its most recent prepaid report that Red Pocket Mobile brand FreedomPop has launched its first new YouTube video in three years. The video, available here, launched about a month ago and introduces viewers to FreedomPop by telling them they offer free wireless service available to anyone and that FreedomPop can be found online or at their favorite major retailer. FreedomPop's other social media channels have also gotten active. A couple of weeks ago, their Twitter account started tweeting again after a five-year hiatus. The FreedomPop Facebook account is also now active after a three-year absence. And a new FreedomPop free plan offering 100 minutes, 100 texts, and 100MB of data was just launched exclusively at Target. Target appears to be the only major retailer at this time to carry FreedomPop in its physical stores.
Unreal Mobile's Revival
BestMVNO recently reported that Red Pocket's Unreal Mobile brand got a facelift too. New plans were launched, as was a new logo. The brand's social media accounts also became active again after going unused for an indeterminate amount of time. Unreal Mobile deleted all of its old Facebook and Twitter posts. Since that BestMVNO article came out, Unreal Mobile launched two new YouTube video shorts. This is the first activity in that channel by the brand in over a year.
Red Pocket Plans With More Data
Wave7 Research noted in its prepaid report that this week Red Pocket Mobile updated a couple of its own plans. The MVNO's $30 plan got a data increase and now comes with 20GB of monthly high-speed data before data speeds are throttled to 2G. Previously the plan offered 10GB of high-speed data. Red Pocket's $40 plan is now called "Unlimited" and comes with 30GB of high-speed data up from 25GB before throttling to slower speeds. The company has also launched a back-to-school promo featuring its annual plans. Red Pocket's annual plan sale will get you a plan with 5GB of data for just $10/month and 30GB for $25/month.
Last month, Red Pocket Mobile added Canada and Mexico roaming to its AT&T-based plans which it refers to as GSMA plans. And in June, BestMVNO reported that Red Pocket launched radio and TV advertising campaigns. A total of six TV ads were launched in June while two radio ads launched in May that continued to air in June. That's a substantial marketing push for an independently owned MVNO brand.
"I'm sensing a very high energy level from Red Pocket Mobile.  The MVNO has added more data to its plans and has been aggressive with advertising, while breathing new life into Unreal Mobile and FreedomPop."
Red Pocket Mobile does own two other brands, Mango Mobile and Black Wireless. Both still remain largely dormant at this time.
---
---