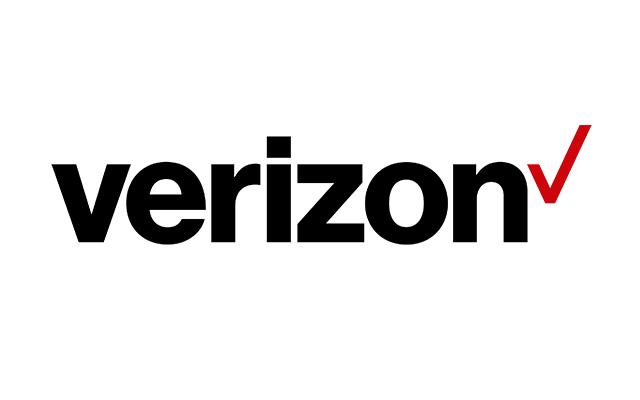 In this guide, I will explain everything you need to know about Verizon Wireless before you subscribe. I want you to learn the ins and outs of Verizon Wireless so that you can make an informed decision on if this is the best place for you to spend your hard earned cash.
---
Verizon Wireless At A Glance
Logo: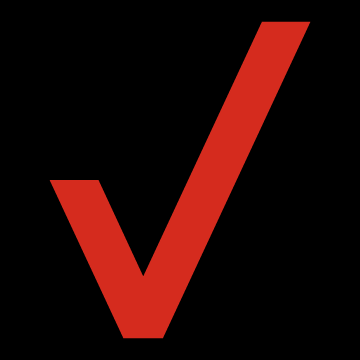 Year Founded:
2000
Networks Used:
Verizon
5G Bands Used:
n2 (1900MHz)
n5(850MHz)
n66(1700MHz/2100MHz)
n77(3.7GHz)
n261 (28GHz)
n260 (39GHz)
Support For BYOD:
Yes
Sells Phones:
Yes
All Taxes And Fees Included In Price?
No
Online Payment Options:
Checking Account, Credit Cards, Debit Cards, Refill Cards
---
A Summary Of Verizon Wireless Phone Plans
Last Updated: Sep 2, 2023
No Credit Check Single Line Monthly Prepaid Plans
---
Single Line Postpaid Plans
Unlimited GB
Unlimited Minutes
Unlimited Texts
Unlimited GB
Unlimited Minutes
Unlimited Texts
Hotspot 30GB Full Speed + Unlimited 600Kbps - 3MbpsGB
Unlimited GB
Unlimited Minutes
Unlimited Texts
Hotspot 60GB Full Speed + Unlimited 600Kbps - 3MbpsGB
---
Postpaid Plans With Family Discounts Applied
---
---
advertisement
---
---
Verizon Wireless Deals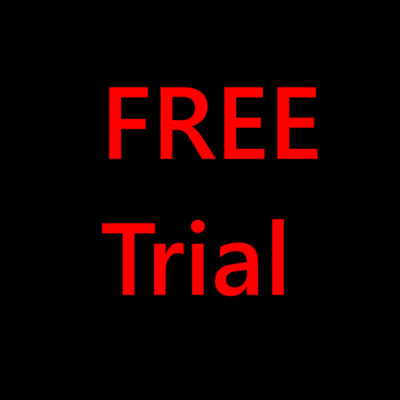 Verizon Wireless Free eSIM Trial
Get a 30 day free eSIM trial with Verizon Wireless. Includes up to 100GB of premium 5G data plus unlimited talk and text. No contracts, no obligations, no payment methods needed. After 100GB data speeds slowed to 600Kbps in times of network congestion.
Things To Know About Verizon Wireless Before You Subscribe
Verizon Communications was founded in the year 2000 through the merger of Bell Atlantic Corp. and GTE Corp.
Cellco Partnership as filed with the Securities and Exchange Commission, is the legal entity that actually provides wireless service to consumers.  The Cellco Partnership is better known publicly by its DBA or "Doing Business As name", Verizon Wireless.
Verizon Wireless is currently headquartered in Basking Ridge, New Jersey.
In December of 2010 Verizon Wireless became the 2nd carrier in the USA after UScellular to offer an LTE network to its subscribers.  At launch 39 markets got covered with the new technology.  In 2014 Verizon Wireless improved upon its network by launching VoLTE which allowed consumers to be able to use voice and data simultaneously as well as providing them with the ability to place HD Voice and HD Video calls.
Verizon Wireless runs the nations largest 4G LTE network which is said to cover 98% of the population in the USA or 2.3 million square miles. Verizon's LTE Advanced network covers over 450 cities coast to coast while its XLTE technology is available in over 466 cities. Its 5G Nationwide and Ultra-Wideband networks are continuously being expanded. The 5G Nationwide network covers over 230m Americans.
Verizon Wireless it is historically known to be the least friendly major carrier when it comes to supporting MVNO's.  It was the last carrier to allow its MVNO's access to its LTE network.  It also historically limited its MVNO partners LTE download speeds to roughly 5 Mbps and upload speeds to 2 Mbps.  This limitation put those Verizon MVNO's at a competitive disadvantage when compared to MVNO's on any other network where speeds generally aren't restricted. Fortunately, those speed restrictions are no longer in place.
---
Supported Phones And BYOD Devices
Verizon sells all different kinds of phones from flagship models to budget devices.  Bring your own device is supported.  Most universally unlocked phones from manufacturer's such as Motorola and Samsung are compatible with the network.
---
Where To Buy Service Plans And SIM Cards
SIM cards and plans are available for purchase online through Verizon Wireless and in Verizon Wireless stores.  Plans are also available for purchase nationwide through independent dealers and in stores from major retailers.
---
Verizon Wireless Customer Service
Customer support is available in stores, online, over the phone, by chat and through community forums. Prepaid support is available over the phone with the following hours: Mon – Sun, 6 AM – 11 PM local time General customer service is available during the following hours: Mon – Fri, 7 AM – 11 PM local time Sat – Sun, 8 AM – 9 PM local time
---
Phone Unlock Policy
Prepaid devices must be used on the network for 1 year from original activation date or until payments in the amount specified on the back of the Phone-in-a-Box package are added to the Prepaid account. Postpaid devices have been sold unlocked although there was some controversy in early to mid 2018 that suggested that Verizon was about to start locking all postpaid devices again.
---