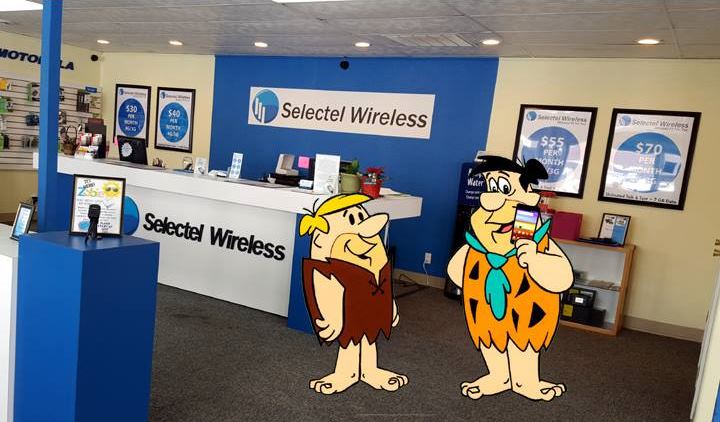 In this guide, I will explain everything you need to know about Selectel Wireless before you subscribe. I want you to learn the ins and outs of Selectel Wireless so that you can make an informed decision on if this is the best place for you to spend your hard earned cash.
---
Selectel Wireless At A Glance
Logo:

Year Founded:
2008
Networks Used:
Verizon
5G Bands Used:
n2 (1900MHz)
n5(850MHz)
n66(1700MHz/2100MHz)
n77(3.7GHz)
n261 (28GHz)
n260 (39GHz)
Support For BYOD:
Yes
Sells Phones:
Yes
All Taxes And Fees Included In Price?
No
Online Payment Options:
Credit Cards, Refill Cards
---
A Summary Of Selectel Wireless Phone Plans
Last Updated: Apr 25, 2022
No Credit Check Single Line Monthly Prepaid Plans
---
---
advertisement
---
Things To Know About Selectel Wireless Before You Subscribe
Selectel Wireless initially launched in 2008 as a local exchange carrier that resold Verizon and CenturyLink landline service.   In 2013 the company began offering wireless service to its local landline customers and the first Selectel Wireless retail store opened in Fremont, Nebraska.  Since then the business has expanded to have over 13 retail stores in Nebraska and Kansas and over 1,000 independent dealers nationwide.  Selectel is currently an MVNO that operates on the Verizon network.  A unique feature offered is that several phone plans include domestic voice roaming utilizing Verizon's postpaid network roaming partners.  It is one of the few if not only MVNO providers to offer the same type of voice roaming that Verizon's postpaid customers get.
---
Supported Phones And BYOD Devices
A very small number of phones are sold directly through the Selectel Wireless online phone store.  The MVNO also supports bring your own device which is the ideal way to join the network.  Any out of contract Verizon postpaid compatible device will work.  Most universally unlocked phones from manufacturer's such as Motorola and Samsung will also work.
---
Where To Buy Service Plans And SIM Cards
Plans and SIM cards can be purchased online directly through Selectel Wireless, in Selectel Wireless stores and nationwide through independent dealers.  Some independent dealers sell SIM cards and plans on eBay at a huge discount for the customer's first month of service.
---
Selectel Wireless Customer Service
Customer support is available through online chat, email and over the phone at 1-877-218-5744.  Customer support hours are not advertised.  Local wireless dealers should also be able to provide assistance.
---