Selectel Wireless Offering Free Month Of Service And Free Phone To Port-In Customers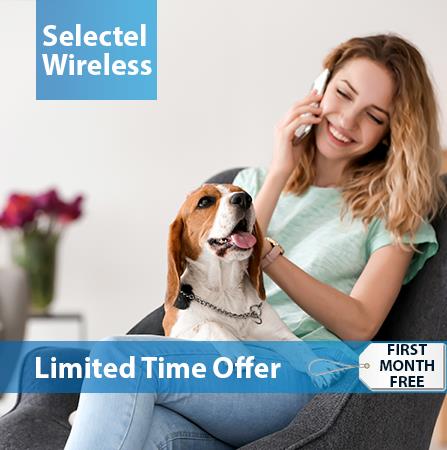 Selectel Wireless has launched a promotion that it is publicizing through Facebook.  New customers that port a number in, purchase a $4.99 SIM card and activate autopay, can get a free 4G LTE smartphone, one free month of service and free activation.
Offer Fine Print
According to a rep I spoke with, the free phone Selectel Wireless is giving away with port-ins is the TCL A1.  The TCL A1 is a budget device that features a 1.1GHz quad-core processor, 5" display, 2GB RAM, 16GB of internal storage, 5MP rear camera, 2MP selfie camera, 2200 mAh battery, and Android 8.1 Oreo.  Selectel Wireless does not offer this device for sale in its shop.  To give you an idea of what the TCL A1 is worth, it is available for $19.99 on Amazon with Tracfone.
The free month of service includes unlimited talk, text, and data with the first 7GB of data each month at 4G LTE data speeds.  Mobile hotspot is included, and automatically activated for iPhone customers.  It is available to Android customers upon request.  After the first month of service is up, customers can elect to keep their plan for $40/month or switch to another plan.  Additional plan options available online include the following:
$30/month - 2GB LTE data
$50/month - 10GB LTE data
$60/month - 22GB LTE data
Taxes and fees are not included in the prices shown and cost extra.
The prepaid plans described all include unlimited talk, text, and data with the specified amount of data each month at 4G LTE data speeds before throttling to 2G data speeds.  There is another plan option available that comes with 5,000 minutes, unlimited text messages and 100MB of hard capped data for $25/month.
This offer is available nationwide by calling Selectel Wireless at 1-877-218-5744.  It is also available through Seltectel's corporate stores which are located in Nebraska.  The offer is scheduled to be available until October 31st, or while supplies last.
Selectel Wireless is an MVNO that operates on the Verizon network.
---
---