Straight Talk Deals
Sorry, BestMVNO could not find any deals on a phone plan from Straight Talk at this time
Straight Talk Phone Plans
No Credit Check Prepaid Plans
1500
Unlimited
150 MB
$30
Network Used: AT&T, Sprint, T-Mobile, Verizon
---
Straight Talk Basic 30
Unlimited
Unlimited
5 GB
$35
Network Used: AT&T, Sprint, T-Mobile, Verizon
---
Straight Talk Unlimited Nationwide 35
Unlimited
Unlimited
25 GB
$45
Network Used: AT&T, Sprint, T-Mobile, Verizon
---
Straight Talk Unlimited Nationwide 45
Unlimited
Unlimited
Unlimited GB
$54
Network Used: AT&T, Sprint, T-Mobile, Verizon
---
Straight Talk Ultimate Unlimited Nationwide 54
Unlimited
Unlimited
25 GB
$60
Network Used: AT&T, Sprint, T-Mobile, Verizon
---
Straight Talk Unlimited International
---
advertisement
---
Straight Talk Data Only Plans
---
Things To Know About Straight Talk
Straight Talk At A Glance
Logo: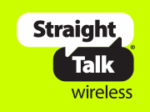 Year Founded:
2009
Networks Used:
AT&T, Sprint, T-Mobile, Verizon
LTE Bands Used:
2,
4,
5,
12,
14,
17,
29,
30,
66,
2,
4,
13,
2,
4,
5,
12,
66,
71,
25,
26,
41,
Support For BYOD:
Yes
Sells Phones:
Yes
All Taxes And Fees Included In Price?
No
Online Payment Options:
Credit Cards, Debit Cards, Refill Cards
Straight Talk An Overview
Straight Talk Wireless was launched in 2009 and it is one of several brands owned by Carlos Slim, founder of América Móvil, a Mexican telecommunications corporation.  América Móvil is the company behind TracFone and Straight Talk Wireless is considered a TracFone brand.
Straight Talk provides cellular service through all 4 major wireless providers in the USA which include AT&T, Sprint, T-Mobile and Verizon.   Data speeds are the same as the parent networks.
Where To Buy Straight Talk Service Plans And SIM Cards
Plans, phones and SIM cards can be purchased through the
Straight Talk Wireless website
or from
Walmart
, an exclusive retail partner of Straight Talk.
Supported Phones And BYOD Devices
Straight Talk Wireless fully supports those that have their own device to bring to the network.  AT&T, T-Mobile, Sprint and Verizon phones are all compatible as long as they are not under contract and have no financial obligations on them.  Universally unlocked phones from manufacturer's such as Motorola and Samsung are also compatible with the network.
Straight Talk also sells all the latest high end phones such as iPhones and Samsung Galaxy devices.  A selection of mid range and budget phones are also available.
Straight Talk Customer Support
Customer support is available by online chat, over the phone and through social media.  Call center hours are as follows:
Sunday-Saturday: 8 AM – 11:45 PM EST.  Online chat likely has the same hours.
Available Phones
---
Newsletter