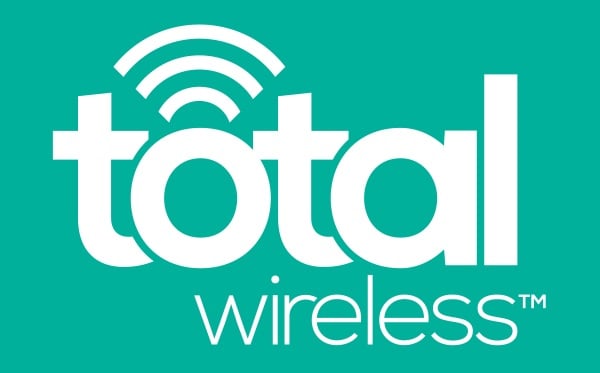 In this guide, I will explain everything you need to know about Total Wireless before you subscribe. I want you to learn the ins and outs of Total Wireless so that you can make an informed decision on if this is the best place for you to spend your hard earned cash.
---
Total Wireless At A Glance
Logo: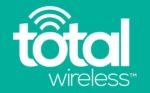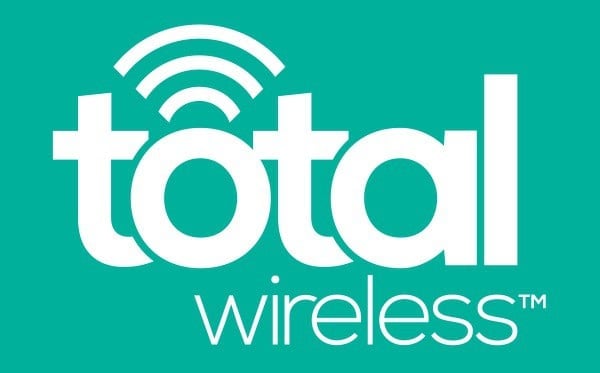 Year Founded:
2015
Networks Used:
Verizon
5G Bands Used:
n2 (1900MHz)
n5(850MHz)
n66(1700MHz/2100MHz)
n77(3.7GHz)
n261 (28GHz)
n260 (39GHz)
Support For BYOD:
Yes
Sells Phones:
Yes
All Taxes And Fees Included In Price?
No
Online Payment Options:
Credit Cards, Refill Cards
---
A Summary Of Total Wireless Phone Plans
Last Updated: Sep 22, 2022
No Credit Check Single Line Monthly Prepaid Plans
---
No Credit Check Prepaid Plans With Family Discounts
30 GB
Unlimited Minutes
Unlimited Texts
Hotspot 10GB
---
No Credit Check Multi-Month Plans
---
---
advertisement
---
Things To Know About Total Wireless Before You Subscribe
On September 21, 2022, Verizon Wireless shut down the Total Wireless website and transitioned Total Wireless to become a new brand, Total by Verizon with new plans. Total Wireless plans are no longer offered online, and will no longer be sold to new customers. The following webpage remains up for historic/legacy/archiving purposes. The plans shown here are no longer available.
Total Wireless was launched in 2015 and it is one of many Tracfone owned wireless brands. Coverage is provided exclusively by Verizon's network towers.
In September of 2020, Verizon announced that it had agreed to purchase Tracfone and all of its related brands, including Total Wireless, from América Móvil for up to $6.9 billion. The deal is expected to close in the second half of 2021 pending approval from government regulatory agencies.
Total Wireless Phone Plans And Hidden Details Explained
Total Wireless offers a variety of phone plans ranging in price from $25 up to $100 for a plan supporting up to 4 lines. Be aware that if you are shopping for a plan on their website, plan prices are advertised with an auto-refill discount applied. The size of the auto-refill discount varies by plan but is about 5%. We're going to take a look at each plan down below and the difference between pricing with and without auto-refill discounts applied will be made clear.
Here are the single line Total Wireless phone plan options:
$25/month – 1GB high-speed data, with auto-refill price is $23.70
$35/month – 5GB high-speed data, with auto-refill price is $33.20
$50/month – 25GB high-speed data + 50GB cloud storage

to store all your files and photos

, with auto-refill price is $47.50
Extended Multi-Month Plan Option
The $35 plan has as a prepay for 3-months/90 days of service discount option. It is available for $90 and does not come with an additional auto-refill discount.
Family Share Plans
Total Wireless offers 3 family share plans where data from the first line is shared with each additional line. A maximum of 4-lines is available with family share. Auto-refill discounts are available on each plan.
$60/month – 30GB high-speed data for up to 2-lines, auto-refill price is $57.00
$85/month – 60GB high-speed data for up to 3-lines, auto-refill price is $80.70
$100/month – 100GB high-speed data for up to 4-lines, auto-refill price is $95
A key takeaway from each family plan option is that they are good for UP TO the number of lines specified. Subscribers can have less than the max number of lines shown with each plan and should be able to use a single line with any family share plan.
Taxes and fees cost extra and are not included with any plan.
Features Common To All Total Wireless Phone Plans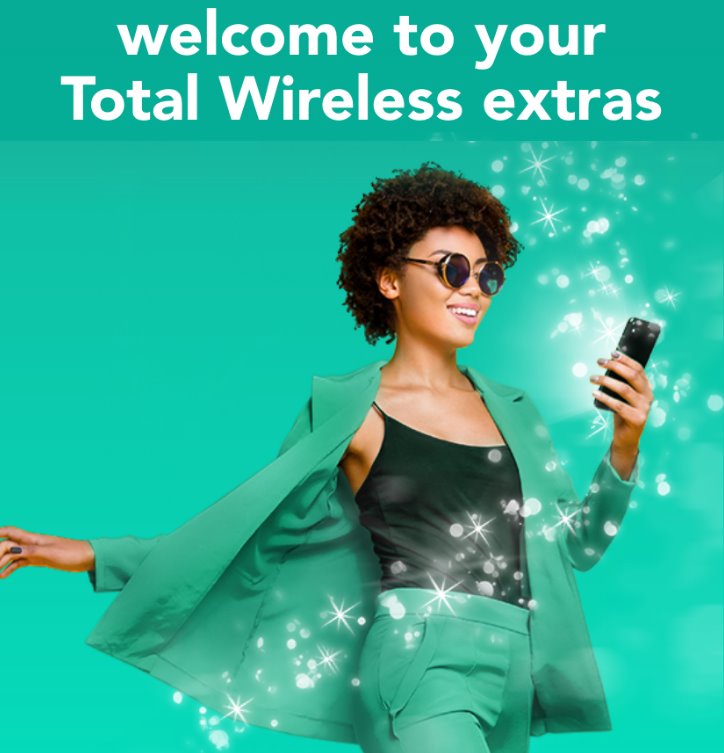 All Total Wireless phone plans come with the same set of basic features.
Unlimited Talk
Unlimited Text
VoLTE/HD Voice calling
WiFi calling
Mobile Hotspot – All plans except the $25 plan can be used as a hotspot
Customer Rewards/Refer A Friend Program
Reduced pricing on a Doc.com subscription
Many of these features are pretty self-explanatory but some do need a further explanation. So let's take a look at how they work.
Unlimited 2G Data Means Slow, Really Slow
Unlimited 2G data – if your plan runs out of its listed data allotment, speeds will slow down to a crawl for the rest of your billing cycle. And by crawl, I mean slow, really slow. Total Wireless's terms and conditions state that data speeds get reduced to as low as 64Kbps. At 2G data speeds, data *may* be just fast enough to send an email or make a basic post to social media sites like Twitter or Facebook. Posting to Instagram, TikTok or other sites focused largely on video or photos will take an extremely long time or most likely will not work at all. Streaming videos likely won't work, or if they do, videos will be too pixelated to enjoy. Web pages will also load extremely slow if they are able to even load at all.
WiFi calling is available with all plans, but subscribers need to manually activate and enroll in it. If you have WiFi calling enabled you can also use WiFi for text messages.
Even though just about all plans include mobile hotspot, there is a limit as to how much data you can use for hotspot. A maximum of 10GB of data per line can be used for mobile hotspot/tethering. If your plan includes less than 10GB of data you can use all of your monthly data for hotspot if you'd like.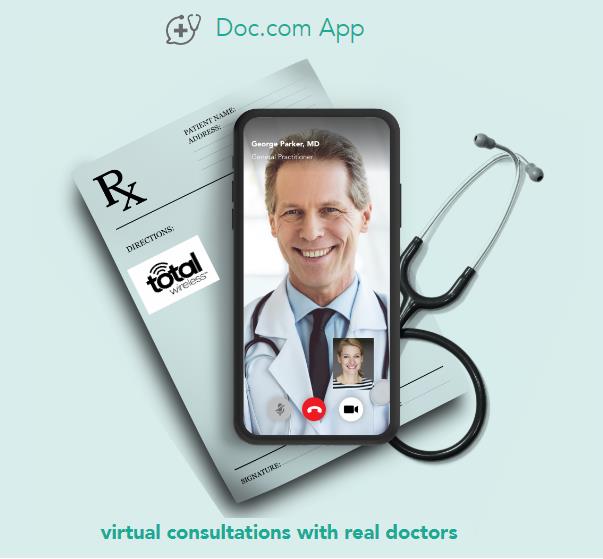 In May of 2020, Total Wireless partnered with Doc.com. Doc.com is a Telehealth focused subscription service that regularly costs $9.99/month. However, it is available to Total Wireless subscribers for $5.99/month. Customers who subscribe to the service will get 24/7 access to medical and psychological care from real licensed physicians. Prescriptions are also available at a discount. Unfortunately, the telehealth subscription add-on is only available in the following states: AZ, CO, CT, DE, FL, HI, ID, IN, IA, MD, MA, MS, NH, NJ, NY, NC, ND, TN. It will also be available to those living in DC.
Data Speeds And Other Potential Plan Limitations
During times that Verizon's network is congested, the network that Total Wireless uses for service, subscribers may experience temporarily slower data speeds compared to Verizon customers. Once the congestion gets relieved, data speeds return to normal. In some locations, the network may always be congested leading to slower data speeds all day long.
Total Wireless currently uses Verizon's 4G LTE network. As long as the network is not congested, subscribers should expect to have data speeds similar to a Verizon Wireless customer using 4G LTE. Service over Verizon's 5G network is not yet supported but should be added in the near future.
Total Wireless's terms and conditions specify that videos may stream at a resolution of 480p by default. The terms say that customers can contact customer support to have the limitation removed.
Customer Rewards/Referral Program
Total Wireless offers its subscribers a customer referral and rewards program. The program allows subscribers to earn rewards points that can be used to get a plan for free or purchase add-ons. Subscribers must manually enroll in the program.
Rewards points are fairly easy to earn. Customers earn them every time they renew their plans. Subscribers who enable auto-refill earn double the rewards points with each refill. Points can also be earned by playing certain games, watching short videos, and of course by referring a friend. Paying for a plan with reward points does not earn the subscriber more points.
Subscribers that refer a friend through their special referral link will earn both themselves and their friend a free month of service. Each referral gives you as a subscriber enough reward points to pay for up to the $50 plan. Be aware though, that points earned through the referral program cannot be used until 60 days after earning them. Rewards points can only be applied to a plan once you have accumulated the full amount of points needed to get the plan. Total Wireless advertises that subscribers that refer 12 friends will earn enough points to get a free year of service. Rewards points cannot be used to activate new service.
Get More High-Speed Data With A Plan Add-On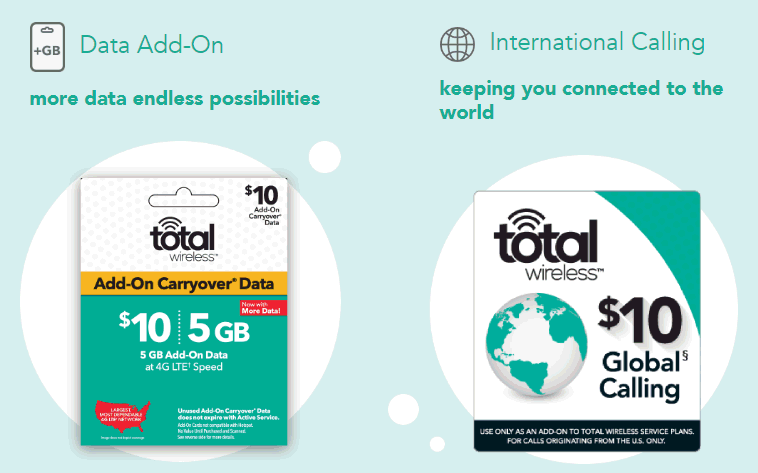 Total Wireless does offer a couple of different plan add-ons. There is an international calling card and a data top-up card available.
Subscribers that use up all their plans high-speed data during a billing cycle can purchase a data top-up card for $10. The card comes with 5GB of additional high-speed data that never expires as long as the customer keeps their service plan active. Unused data carries over month to month with active service.
An international calling card priced at $10 is available to those that need it. Rates start at 1¢ per minute, and the calling card lasts up until 180 days after its last use, or until 30 days after a subscriber's account has been suspended.
Review
I took a test run of Total Wireless by subscribing to one of their plans for 30-days. If you are not sure if Total Wireless is right for you, perhaps this review can help. Keep in mind, when I tested Total Wireless there was a data speed limit in place that limited download speeds to a maximum of 5Mbps. The speed limit was removed just a few months after I completed my review.
---
Supported Phones And BYOD Devices
A selection of cell phones are available for those that need to purchase one. All of the latest trendy devices are carried including the iPhone 12, iPhone SE, and the newest Samsung Galaxy line of devices. There are a lot of budget-oriented devices available too, with pricing under $30. Financing options with monthly payment plans for phone purchases are also offered to qualifying individuals. Interest is as little as 0% APR. A down payment may be required for purchase.
BYOD To Total Wireless
Total Wireless supports BYOD as long as the phone being brought to the network is out of contract, LTE capable, and Verizon compatible.  Some universally unlocked phones from manufacturers such as Motorola, Samsung, and Apple are compatible with the network. If you are unsure if the device you own will be supported, you can always double check by using Total Wireless's device compatibility checker.
---
Where To Buy Service Plans And SIM Cards
At launch, the companies cell phone plans and phones were sold exclusively through Walmart and the Total Wireless website. Now the plans can be purchased virtually anywhere including Target, Amazon, and Best Buy. SIM cards can often be found on Amazon for $1. They are regularly sold through the Total Wireless website for $9.99. In some states, there are even Total Wireless/Tracfone branded stores where plans can be purchased.
---
Total Wireless Customer Service
Customer support is available over the phone and by chat.  Customer support hours are as follows: 8AM – 11:45PM (EST) 7 days a week
---
How To Port Out Of Total Wireless
To port out from Total Wireless, you need to know your account number. Your account number is your phone's IMEI number which can usually be found in the phone's system settings. The account PIN number by default is 0000 unless you set it to something different. Porting out from Total Wireless may also require you to contact to them to ask them to release your phone number.
---