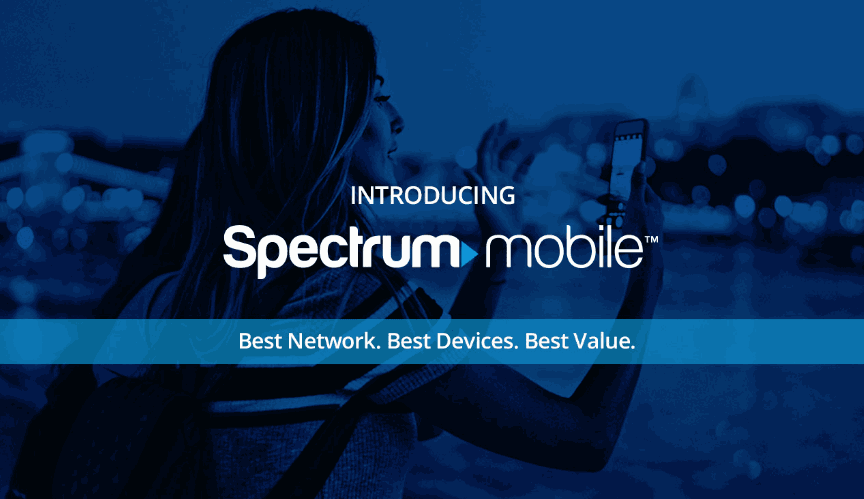 Deals
Sorry, BestMVNO could not find any deals from Spectrum Mobile at this time


Spectrum Mobile Phone Plans
---
advertisement
---
Things To Know About Spectrum Mobile
Overview
Spectrum Mobile launched in 2018 as a hybrid MVNO provider that uses WiFi and Verizon's Wireless network to provide service to its subscribers.  When available, Spectrum will connect to Spectrum Wireless Hotspots for data usage.
The service is only available to those who are also Spectrum Internet customers.   Those who are Spectrum Internet customers who cancel their internet will have to pay an additional $20/month for their Spectrum Mobile wireless plan.
Spectrum Mobile will only initially allow new Spectrum Internet customers to to signup a maximum or two lines under an account.  After a waiting period of 30 days additional lines may be added.  A maximum of 5 lines are allowed per account.
Where To Buy Service Plans And SIM Cards
Service plans and SIM cards are currently only available directly through the Spectrum Mobile website.
Supported Phones And Devices
In December of 2018, Spectrum Mobile launched support for bring your own iPhone.  Limited support for bring your own Android was launched in April of 2019.  Bring your own device is only available in stores.  Customers cannot get it online.
Spectrum Mobile does sell a limited number of phones.  Most are high end premium models from Apple and Samsung.  Only one device under $200 was available at launch, the LG K30.
Customer Support
Customer support is available over the phone at 1-(833) 224-6603 and in person at your local Spectrum help center.
Spectrum Mobile At A Glance
Logo:
Year Founded:
2018
Networks Used:
Verizon
LTE Bands Used:
2,
4,
13,
Support For BYOD:
Yes
Sells Phones:
Yes
All Taxes And Fees Included In Price?
No
Online Payment Options:
Checking Account, Credit Cards, Debit Cards, Savings Account
Contact Information
Website:
https://mobile.spectrum.com/
Phone Number:
1-833-224-6603
Address/Headquarters:
Stamford, Connecticut, U.S.
Social Media Accounts
Facebook
Instagram
Twitter
Spectrum Mobile Unlock Policy
Spectrum Mobile will unlock your phone as long as it has been paid off in full and you have used it with their service for a minimum of 60 days. The account the phone is attached to must also be in good standing and active at the time of the unlock request.
---