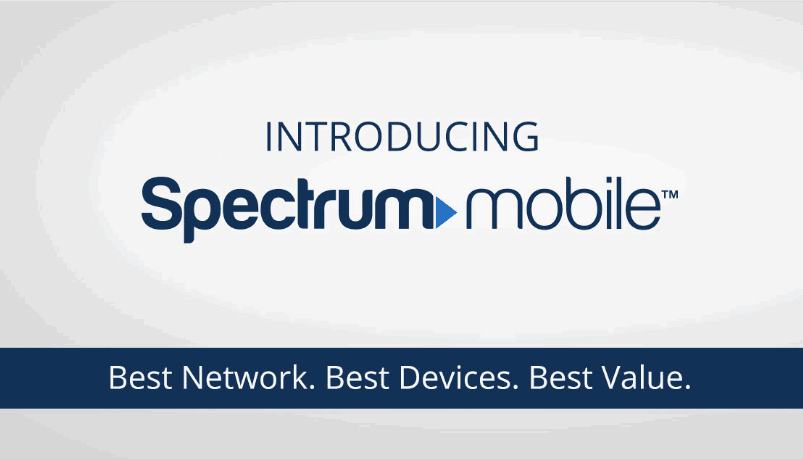 ---
Charter's Spectrum Mobile officially launched over the weekend as an MVNO on the Verizon network.  News of its impending launch came in early June when By the Gig pricing was expected to be at $12/month.  However, the official launch price came in at $14/month, which makes it $2/month more expensive than Charter's rival brand from Comcast, Xfinity Mobile.  A $45 "unlimited plan" did however come to fruition.
Spectrum Mobile Pricing Details
In order to signup with Spectrum Mobile, you do need to be a subscriber to Spectrum's Internet service.  This is the same tactic that Comcast applies to Xfinity Mobile.
By The Gig Pricing
By The Gig Pricing includes unlimited talk and text and international text with data priced at $14/GB.  Each line on a plan is charged in advance for their first GB of data per bill cycle. If there are multiple lines, data is shared between each line.  If a customer goes over the data allotment, they'll automatically be billed for another GB.   Video streaming is limited to a resolution of 480p.  Mobile hotspot is included at no extra charge.  Taxes and fees do cost extra.
Spectrum is restricting new Internet customers from signing up with more than 2 lines of service with Xfinity Mobile for a period of 30 days.   After 30 days of service, a total of 5 lines may be maintained on an account based on credit rating.
Unlimited Plan
Spectrum Mobile also offers what it calls an "unlimited plan" for $45/month.  The unlimited plan includes unlimited talk, text, international texting and data.  However, Spectrum says that after 20GB of data has been consumed in a month, you may experience reduced speeds for the rest of your billing cycle.  That's a far cry from what the industry considers unlimited these days.  Typically a carrier or MVNO will only temporarily slow your data speeds down once you consume more than a certain amount of data in a month if and ONLY if the network is busy.  Comcast's Xfinity Mobile also has an "unlimited plan" with only 20GB of high speed data.
The unlimited plan also includes 5GB of high speed mobile hotspot data. Hotspot data speeds get reduced to a maximum of 600 Kbps once more than 5GB of data gets consumed in a billing cycle.
Video streaming is limited to a maximum resolution of 480p.  Taxes and fees are extra, and the same 30 day multi-line restrictions apply as they do for the By the Gig option.
What Happens If You Want To Cancel Spectrum Internet And Keep Spectrum Mobile?
If you decide to cancel your Spectrum Internet subscription, your Spectrum Mobile subscription will be charged an additional $20 per line.  That's not exactly cheap.  Furthermore, Spectrum WiFi speeds will be limited to 5 Mbps.  I'm assuming that is the speed that you'll get when you are connected to a Spectrum Mobile WiFi hotspot.  Spectrum Mobile includes nationwide access to a half a million hotspots.
Phones
At the moment, Spectrum is not supporting bring your own phone.  (Update:  In December of 2018, Spectrum Mobile launched support for Bring Your Own iPhone).  If you want service with an Android device, you'll have to purchase a phone from the MVNO.  The following phones are available for purchase:
Samsung Galaxy S8+ starting at $29.17/month for 24 months with 0% APR
Samsung Galaxy S8 starting at $25/month
Samsung Galaxy S9 starting at $31.25/month
Samsung Galaxy S9+ starting at $35.42/month
LG K30 starting at $7.50/month
Editor's Take
This is another cable company entering the MVNO arena.  By bundling wireless service with your home internet, Spectrum has come up with another way to try and retain you as a customer.  I do believe that cable companies see 5G networks as a threat to their at home broadband internet businesses. With the data speeds that 5G networks are supposed to bring, wireless carriers may soon become a viable alternative to home internet.  On top of that, we're already starting to see carriers bundle TV and streaming services with mobile phone plans.  AT&T for instance has DIRECTV NOW and WatchTV.  T-Mobile recently purchased Layer3 TV which it touts as being "The New Cable."  So it seems that cable companies are trying to get a jump on things and grab new customers before wireless carriers become a true threat to their traditional business model.
---
---