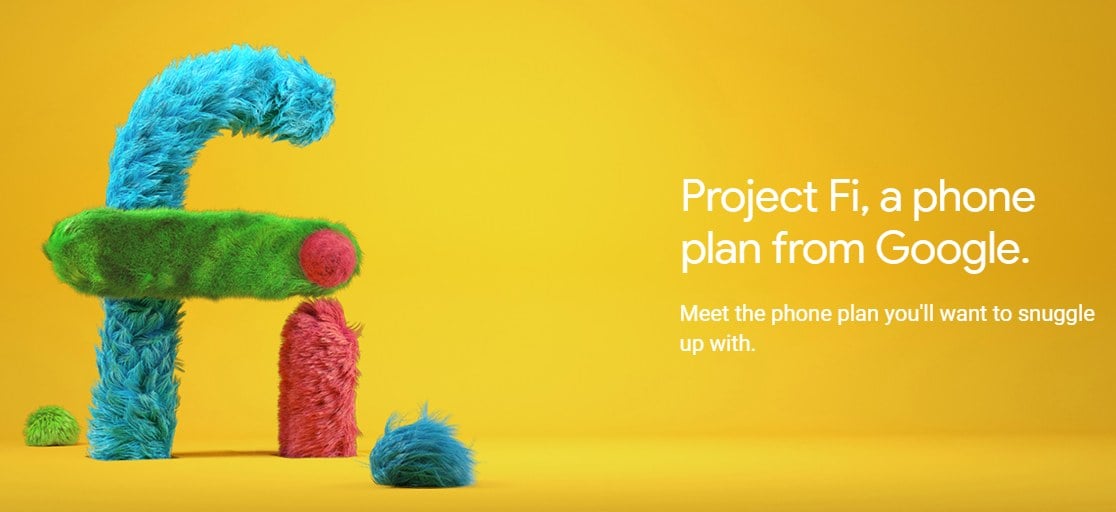 In this guide, I will explain everything you need to know about Google Fi before you subscribe. I want you to learn the ins and outs of Google Fi so that you can make an informed decision on if this is the best place for you to spend your hard earned cash.
---
Google Fi At A Glance
Logo:
Year Founded:
2015
Networks Used:
Sprint, T-Mobile, US Cellular
LTE Bands Used:
2
4
5
12
66
71
25
26
41
5G Bands Used:
n71 (600MHz)
n260 (39GHz)
n261 (28GHz)
n41 (2500MHz)
Support For BYOD:
Yes, but must be Google Phones like Nexus and Pixels
Sells Phones:
Yes
All Taxes And Fees Included In Price?
No
Online Payment Options:
Credit Cards, Debit Cards
---
A Summary Of Google Fi Phone Plans
No Credit Check Single Line Monthly Prepaid Plans
1 GB
Unlimited Minutes
Unlimited Texts
Hotspot 1GB
22 GB
Unlimited Minutes
Unlimited Texts
22 GB
Unlimited Minutes
Unlimited Texts
Hotspot
---
---
advertisement
---
---
Google Fi Deals
Google Fi Best Buy $30 Bill credits
Purchase a $60 unlimited plan SIM kit at Best Buy and get additional $30 in bill credits.
Things To Know About Google Fi Before You Subscribe
Google's Project Fi launched in 2015.  In 2018 the service got renamed to Google Fi.
Google Fi's Technology Explained
What's particularly unique about the network is that service is simultaneously provided through T-Mobile, Sprint, US Cellular, and even WiFi.  Project Fi automatically switches to whichever network provides the strongest signal to the customer at any given location and time.
Given that Project Fi uses several different technologies, phone calls and text messages can both be placed over WiFi or even a data network.
Bill Protection And Group Plans
Another largely unique factor is that customers get refunded for any unused data that they have in their account at the end of a billing cycle. Google charges its Fi customers $20/month for unlimited talk and text, and $10 per GB for up to 6GB of data. So a plan with 4GB of data will cost a subscriber $60/month.  However, if only 3GB of data gets consumed, the consumer will receive a refund of $10 at the end of their billing cycle.
Project Fi's plans have a maximum price cap. Google only charges for up to 6GB of data used which amounts to $60/month.  Consumers who go over that limit will not be charged further.  Google will allow a maximum of 15GB of data to be used before throttling data speeds to 256 Kbps.
Group Plans
Project Fi allows for up to 6 people to share a phone plan.  The first line pays $20/month for unlimited talk and each additional line is charged $15/month.  Data is also shared between all lines and priced as follows:
2 lines – $10/GB for up to 10GB of data and a price cap of $100.
3 lines – $10/GB for up to 12GB of data and a price cap of $120.
4 lines – $10/GB for up to 14GB of data and a price cap of $140.
5 lines – $10/GB for up to 16GB of data and a price cap of $160.
6 lines – $10/GB for up to 18GB of data and a price cap of $180.
If you purchase a group plan with a price cap, each individual line can use up to 15GB of high speed data before that line has its data speeds reduced to 256 Kbps.
International Use
Another unique Project Fi feature is that a customers data can be used in over 170 countries at no extra charge. International data speeds are only limited by the network that the subscriber is on while traveling. LTE data is available in many countries.
Project Fi plans include international text messaging to and from over 170 countries.  International voice calls cost extra and in general are priced at 20¢/minute.  If you call internationally over WiFi, costs vary based on which country you are calling. Only outbound calls are billed.
Follow BestMVNO
Did you know BestMVNO is available to follow for free in Google News? Follow BestMVNO in your Google News app and keep up to date on wireless. You can also follow on Twitter for additional wireless insights, deals, and even debates!
---
Supported Phones And BYOD Devices
Only a limited selection of phones are compatible with the network.  Compatible phones include all Google Pixel devices including generations 1 and 2, Nexus 5x, Nexus 6, Nexus 6P and the Motorola X4.
---
Where To Buy Service Plans And SIM Cards
Service plans and SIM cards are only available for purchase through Google Project Fi.
---
Customer Support
Customer support is handled by way of chat, online forums and over the phone. Support over the phone requires you to submit your phone number to Google and request someone to call you back.  Callback is often within a few minutes.
---
Phone Unlock Policy
Project Fi phones are sold unlocked and can be taken off the network for use elsewhere at any time.
---