In this guide, I will explain everything you need to know about TextNow before you subscribe. I want you to learn the ins and outs of TextNow so that you can make an informed decision on if this is the best place for you to spend your hard earned cash.
---
TextNow At A Glance
Logo:

Year Founded:
2009
Networks Used:
T-Mobile
LTE Bands Used:
2
4
5
12
66
71
5G Bands Used:
n41 (2500MHz)
n71 (600MHz)
n258 (24GHz)
n260 (39GHz)
n261 (28GHz)
Support For BYOD:
Yes
Sells Phones:
Yes
All Taxes And Fees Included In Price?
Yes
Online Payment Options:
Credit Cards, Debit Cards, Refill Cards
Contact Information
Website:
https://textnow.com/
Phone Number:
1-226-476-1578
Address/Headquarters:
California Office
1 Sutter Street, Suite 800
San Francisco, CA
94104, United States
Waterloo Office
375 Hagey Blvd. Suite 310
Waterloo, Ontario
N2L 6R5, Canada
Social Media Accounts
Facebook
Instagram
Twitter
---
A Summary Of TextNow Phone Plans
Last Updated: Aug 16, 2023
No Credit Check Single Line Monthly Prepaid Plans
---
No Credit Check Prepaid Plans With Family Discounts
3 GB
Unlimited Minutes
Unlimited Texts
5 GB
Unlimited Minutes
Unlimited Texts
3 GB
Unlimited Minutes
Unlimited Texts
5 GB
Unlimited Minutes
Unlimited Texts
3 GB
Unlimited Minutes
Unlimited Texts
5 GB
$111.96/Mo
$1344/Annually
Unlimited Minutes
Unlimited Texts
---
---
advertisement
---
TextNow Deals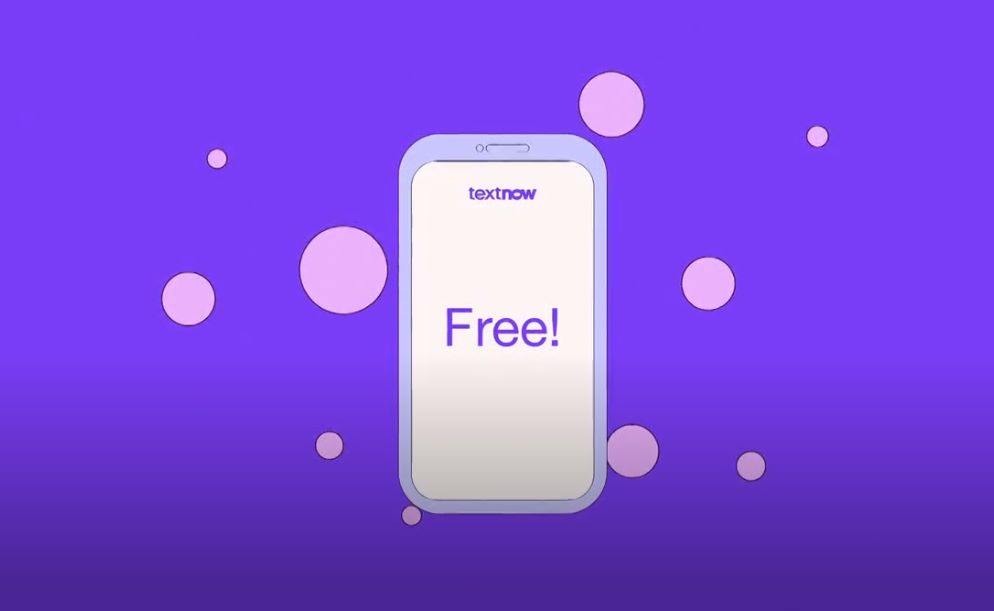 TextNow Free Plan
Get an unlimited talk and text plan for free! $0/month on the T-Mobile network. VoIP plan.
Things To Know About TextNow Before You Subscribe
TextNOW is an MVNO that previously operated on the Sprint network.  The company was founded in 2009 in Ontario, Canada and originally operated as a text messaging app.  In 2013 the company expanded into the USA where it began to offer phone service as a Sprint MVNO ((Gigaom)).  In 2016 TextNOW added T-Mobile as a network partner, however, service on T-Mobile was discontinued in the middle of 2019. In 2021, due to T-Mobile's acquisition of Sprint, TextNow once again became a T-Mobile MVNO. In June of 2021, TextNow announced the availability of its free plan on the T-Mobile network.
TextNOW does not offer MVNO service in Canada due to the companies inability to find a willing partner to sell it network access ((Techvibes)).  Instead it offers an app available on both iOS and Android that allows free calling and texting over Wi-Fi and data networks.
Unlike a majority of MVNO's, TextNOW uses what it calls "Elastic Calling Technology" to monitor and select the best network to use for service.  With Elastic Calling, phone calls and text messages are automatically routed over Wi-Fi or the parent networks data pipeline.  Phone calls can even be routed through the parent network's cellular voice network.  TextNOW automatically transitions to use whichever type of network is providing the best service, and it can even change from Wi-Fi to a cellular voice network mid-call without the end user having to do anything on their end.  This type of functionality is similar to how Google Project Fi, and Republic Wireless work.  Subscribers to the network can also use the service with their PC and tablets.
---
Supported Phones And BYOD Devices
TextNOW does support BYOD.  Phones that are compatible with T-Mobile will work as long as there are no contractual obligations on the phone.  Most universally unlocked phones from manufacturer's such as Motorola and Samsung are compatible with the network.
---
Where To Buy Service Plans And SIM Cards
TextNow service plans and SIM cards are available directly from the TextNow website.
---
TextNow Customer Service
Customer support is available through community forums and by online chat.
---