TextNow Now Offering Free Service On "GSM" Network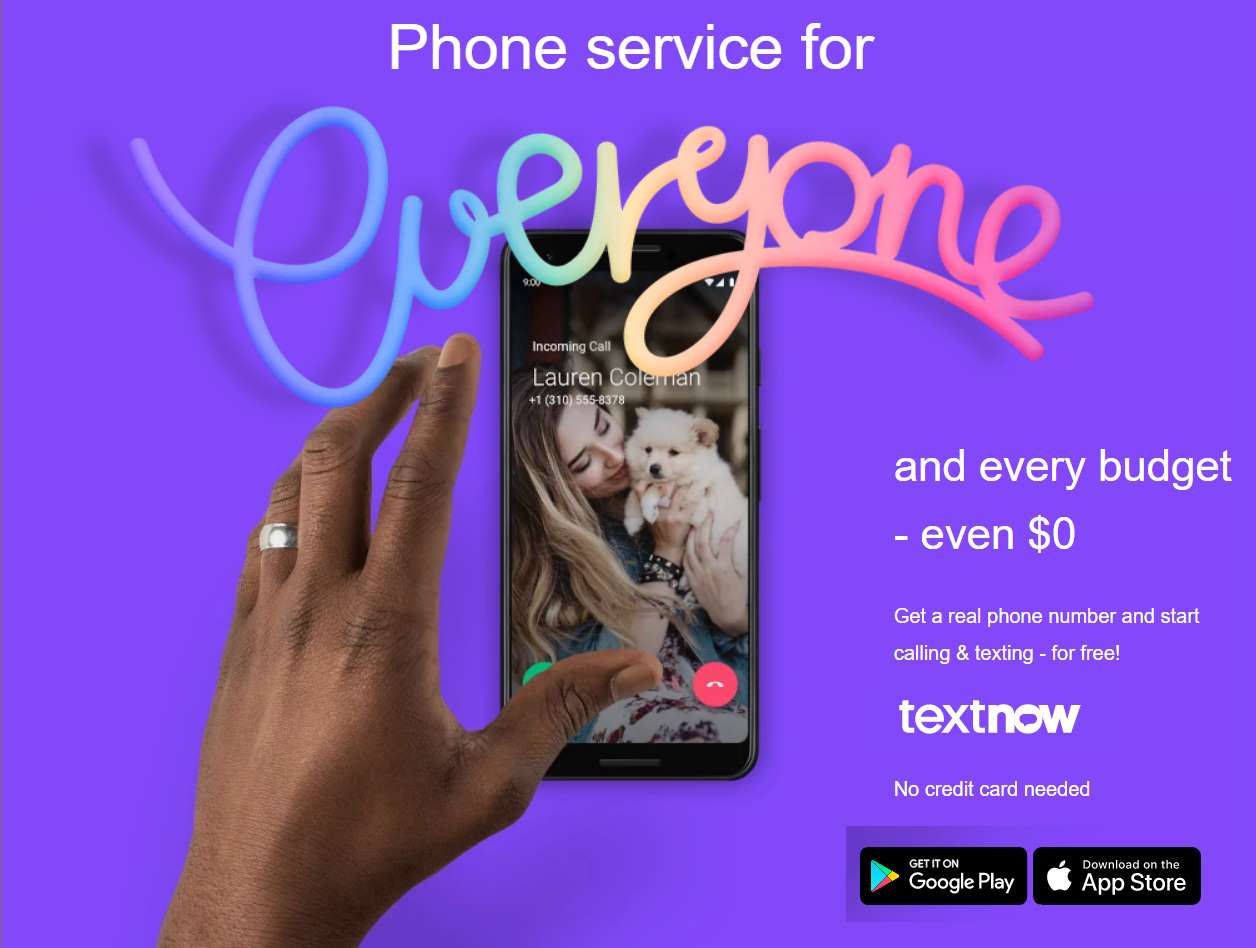 Early last year, TextNow launched a free ad-supported phone plan on the Sprint network. The plan features unlimited talk and text. With TextNow fully converted over to being a T-Mobile MVNO partner due to T-Mobile's acquisition of Sprint, starting today, the free plan is now available on the T-Mobile network. TextNow announced the change in a blog post. The company says it's free plan has moved to "an upgraded nationwide network with faster speeds, better coverage, and compatibility with more devices." Customers can elect to upgrade their free ad supported plan to remove the ads for $9.99/month. A plan with 2GB of high-speed data and unlimited talk and text is available for $19.99/month.
In addition to having the new network partner for the free plan, TextNow is also dropping the price of its SIM card. It's now $4.99, half the price as before. Customers that need a phone can still purchase one from the TextNow store. Phones sold through the store come with free nationwide talk and text right out of the box. An extremely limited number of phones are available for purchase including the Samsung Galaxy A11 for $204.99, the LG Stylo 4 Plus for $139.99, used iPhone 7 for $259.99, and a used iPhone 8 for $314.99.
TextNow seems to be enjoying a lot of success with its free phone plan. It's a feat that certainly hard to pull off. Several others such as RingPlus and FreeUP Mobile have tried and failed at it. But TextNow's ad supported model seems to be working. According to the Google Play Store, TextNow's app has been installed more than 50 million times. The app can be used with a TextNow SIM card for free nationwide talk and text, or it can be used by anybody with any carrier as a second number that works over data connections like WiFi and cellular data.
TextNow's model has been successful enough that it has been able to regularly air TV commercials touting its plan. iSpot.tv currently shows that TextNow is airing several different commercials on TV right now. A look at BestMVNO's previous reporting on TextNow, shows plenty of regular TV ad airings over the past year. Jeff Moore, whose firm Wave7 Research analyzes everything that's going on in wireless, just tweeted about the company's strength in advertising.
TextNow running three TV ads, per new Wave7 prepaid report. Secondary lines as low as $0/month continue to be featured. In this current ad, a plumber/dancer tries to keep his two identities separate. Secondary business lines are a @textnow theme.https://t.co/UPwkzyGdfT

— Jeff Moore (@wave7jeff) June 14, 2021
Another major update that TextNow announced is that they have added video calling to their app. Ken Willner, TextNow's Chief Growth Officer says that "video calling is the number one feature most requested by our customers." He continued, "we're all tired of wasting time downloading multiple messaging apps and setting up new accounts to coordinate video calls, so we made it simple. Just click the video icon and start connecting with anyone."
If you are interested in a SIM from TextNow to try their free plan, head on over to the TextNow website or head on over to your phone's app store to download their app for a free second number.
---
---