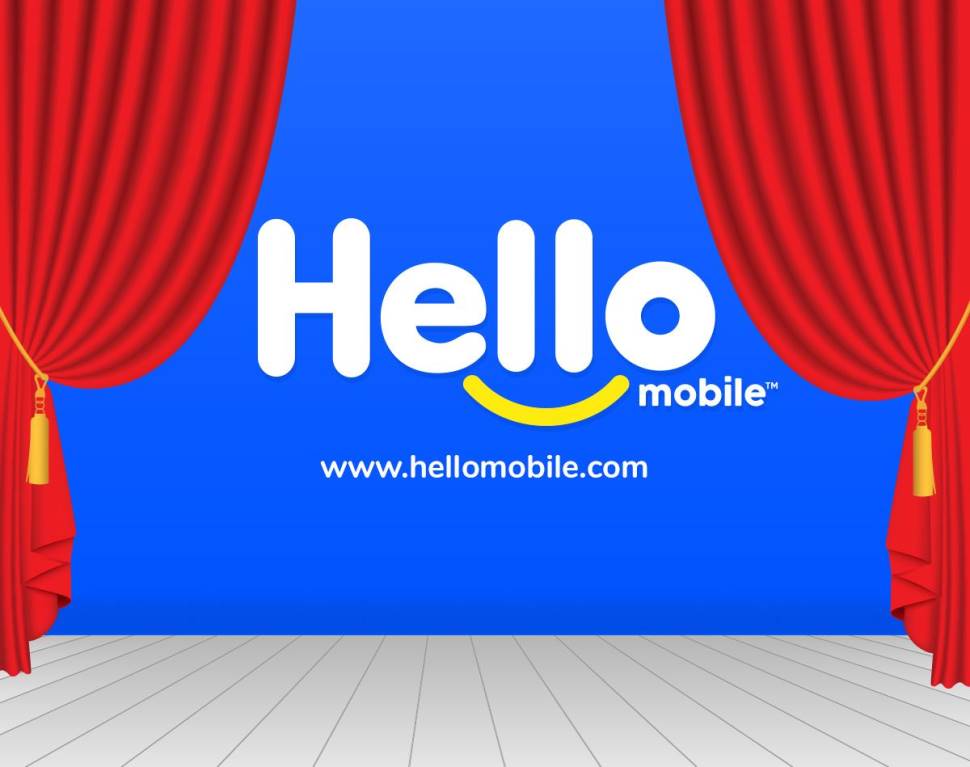 In this guide, I will explain everything you need to know about Hello Mobile before you subscribe. I want you to learn the ins and outs of Hello Mobile so that you can make an informed decision on if this is the best place for you to spend your hard earned cash.
---
Hello Mobile At A Glance
Logo:
Year Founded:
2019
Networks Used:
T-Mobile
LTE Bands Used:
2
4
5
12
66
71
5G Bands Used:
n41 (2500MHz)
n71 (600MHz)
n258 (24GHz)
n260 (39GHz)
n261 (28GHz)
Support For BYOD:
Yes
Sells Phones:
Yes
All Taxes And Fees Included In Price?
Online Payment Options:
Credit Cards, Debit Cards
---
A Summary Of Hello Mobile Phone Plans
Last Updated: Sep 17, 2023
No Credit Check Single Line Monthly Prepaid Plans
---
No Credit Check Prepaid Plans With Family Discounts
---
---
advertisement
---
Hello Mobile Deals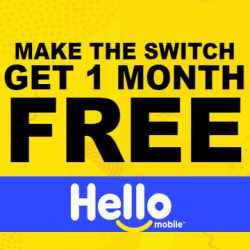 Hello Mobile BOGO
Buy one month of service, get one month free. Featured offer, buy one month with unlimited talk and text and 15GB of LTE data for $25 and get your second month free of charge!
Things To Know About Hello Mobile Before You Subscribe
Hello Mobile was founded by Issa Asad in April of 2019. The brand was previously known as Q Link Mobile which launched in 2018. Asad also founded Q Link Wireless, the nation's 3rd largest lifeline provider in 2011 and has worked in the telecommunications industry for over 20 years. Issa was recently named to the board of directors of the National Lifeline Association.
Hello Mobile was conceived with the purpose of providing low-cost wireless service to families nationwide with an emphasis on underserved areas of the prepaid market. True to its goal, the MVNO launched with some of the cheapest wireless plans on the market.
Wireless service is provided on T-Mobile network, but was primarily provided on the Sprint network prior to the Sprint-T-Mobile merger.
Hello Mobile's Phone Plans Explained
Hello Mobile does offer its customers the choice of 6 different phone plans. Pricing starts at just $5/month and goes all the way up to $25/month. The plans are priced like this:
$5/month – unlimited minutes, unlimited text, 500MB of high-speed data
$10/month – 1GB high-speed data
$14/month – 2GB high-speed data
$15/month – 4GB high-speed data
$20/month – 5GB high-speed data
$25/month – 15GB high-speed data, note, Hello Mobile refers to this plan as "unlimited" but does not disclose the high-speed data allotment
Taxes and fees ARE included in the listed prices. There are no hidden fees like activation fees that some other providers like to charge.
Mobile hotspot/tethering is prohibited.
Every plan comes with hard-capped data except for the $25 plan. Hard capped data means data gets shut off once the customer reaches their plan's data limit. Customers can always add more high-speed data to their plans priced at $10 for an extra 1GB.
The $25 plan includes unlimited data at 2G data speeds once the 15GB high-speed monthly allotment gets consumed. Potential subscribers need to be aware that data at 2G speeds is barely useable in the real world. It may be good enough to do basic emails or possibly to send out a tweet. But loading webpages will likely be painfully slow if they can even load at all. Attempts to stream video will likely fail, or be extremely pixelated and unclear if they do work. Data speeds at 2G may be just fast enough to stream audio/podcasts, although stream interruptions should be anticipated.
Basic Features Included With Every Hello Mobile Plan
There are some features common to just about all Hello Mobile phone plans. They include:
4G LTE and 5G data network access
Free SIM card kits with plan purchase
2nd month of service free of charge
Unlimited international calling
Taxes and fees included
Ability to automatically connect to 10 million nationwide hotspot locations to help save your data
Multiple line/Family Plan discounts (except for $5 and $15 plans)
Family Plan Discount Highlights
Hello Mobile does offer family plan discounts for up to 5 lines. The more lines a customer has the bigger the discount offered.
The biggest potential discount available is on the $25 plan. Customers who have 5 lines in their accounts will pay just $17/month per line for that plan. A full summary of all the available family plan discounts is further down below.
100% Satisfaction Guarantee Policy
Hello Mobile's website has a frequently asked questions section that states that they offer a 100% satisfaction guarantee policy. However, it doesn't really say anything of substance other than "don't love your service? We'll give you a refund." You actually have to dive into their terms of service, to see what they mean. According to those terms, all plans have an unconditional 7-day money-back guarantee. Customers have within 7 days of activation to request a full refund minus any potential shipping and handling charges. The company asks customers to wait for 10-days after their money back request to give Hello Mobile time to process the refund.
---
Supported Phones And BYOD Devices
Hello Mobile supports phones that are out of contract, have no outstanding financial obligations them, and are compatible with the T-Mobile network. Most universally unlocked phones should work with Hello Mobile.  A selection of phones are also available for purchase.
---
Where To Buy Service Plans And SIM Cards
SIMs and plans are available for purchase directly through the Hello Mobile website.  The company does not own any storefronts.
---
Hello Mobile Customer Service
Customer support is available over the phone, email, through social media, Facebook messenger, and online chat.
---
Hello Mobile Customer Reviews