BestMVNO Is Now Covering Hello Mobile, Get 15GB Of LTE Data For $25/Month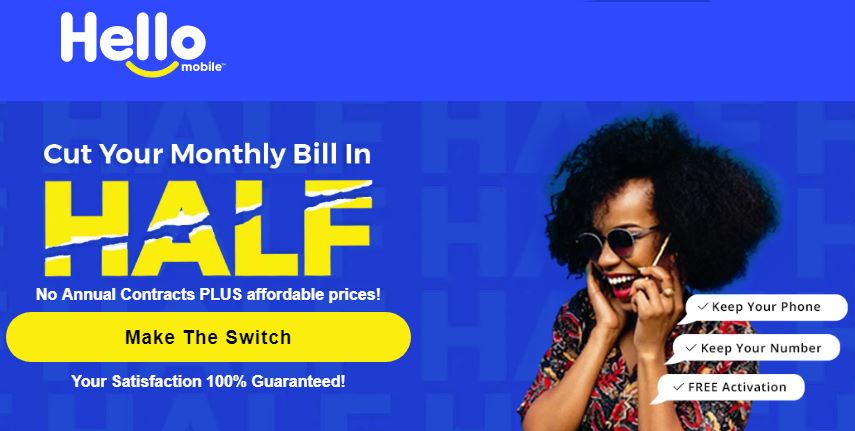 Hello Mobile officially launched in April of 2019 as a rebranding of Q-Link Mobile which launched in 2018.  The company also powers Q Link Wireless, the 3rd largest Lifeline provider in the USA.
Hello Mobile was founded by its CEO, Issa Asad, and is headquartered in Dania Beach, Florida.  Asad brings years of experience to the new mobile brand.  He established Q Link Wireless back in 2011 and has worked in the telecommunications industry for over 20 years.
Asad launched Hello Mobile with the vision of bringing connectivity to "vunerable populations who have been historically shut off from connectivity, particularly those living in rural areas, where prepaid phone service often required access to retail outlets."  Hello Mobile promises its subscribers low rates, and to offer some of the most competitive rates in the nation.
I recently had the pleasure of speaking to Asad to help clear up some of the uncertainty I had in regards to the networks the brand runs on.  Asad confirmed to me that Hello Mobile operates on both the Sprint and T-Mobile networks, however, service is primarily provided on the Sprint network.
Currently, customers do not get to choose which network they can use at signup.  It's automatically done for them.  The Hello Mobile website experience is tailored to an individual's geographic location.  If they're in an area without Sprint, and shopping for a new phone they'll be shown a selection of T-Mobile compatible phones.  If they are in an area with good Sprint coverage, only Sprint compatible phones will be shown to them.  Similarly, Hello Mobile's bring your own device IMEI checker works in the same fashion.  Those in a Sprint compatible area will have access to a Sprint based IMEI checker, those in another area will have access to a T-Mobile based IMEI checker.
Hello Mobile Available Phone Plans
Hello Mobile offers 6 different phone plans and they are as follows:
$5/month - 500 minutes, 500MB data
$10/month - 1GB high-speed data, 2 lines $17.50, 3 lines $25, 4 lines$32.52, 5 lines $40
$15/month - 2GB high-speed data, 2 lines $27.5, 3 lines $40, 4 lines $57.50, 5 lines $72.5
$17.50/month - 3GB high-speed data, 2 lines-5 lines, $15 each line
$20/month - 5GB high-speed data, 2 lines $35, 3 lines $50, 4 lines $65, 5 lines $80
$25/month - unlimited data with the first 15GB at LTE data speeds, 2 lines $40, 3 lines $55, 4 lines $70, 5 lines $85
Unless specified otherwise, all plans include unlimited talk and text with hard capped data. The only plan that includes unlimited 2g 64kbps data when the plans high-speed allotment gets used up is the $25/month plan.  All plans include unlimited international texting and international calling.  Taxes and fees are included in the prices shown.  Mobile hotspot is not supported or allowed.
The $10, $15 and $25 plans are currently on sale as part of a BOGO promotion.  New customers can signup for service, pay for their first month and get their second month free of charge.
Hello Mobile is one of a half a dozen new providers that BestMVNO is initiating coverage of.  If you are a regular site visitor, you might notice some of the new providers have already been added to this MVNO list.
---
---