Tello
Promoted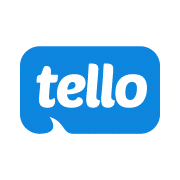 Unlimited
Unlimited
0GB
$8

Special Features:
International calling to over 60 countries included!
Upgrade or downgrade at anytime with no extra fees. The change is instant, and your remaining balance will roll over for the next 30 days.
Get Tello!
Tello
Promoted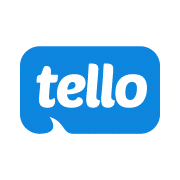 Unlimited
Unlimited
1GB
$10

Special Features:
Mobile hotspot is included
Unlimited data at 2G speeds
International calling to over 60 countries included!
Upgrade or downgrade anytime with no extra fees. The change is instant, and your remaining balance will roll over for the next 30 days.
Get Tello!
A Sprint MVNO is any wireless provider that doesn't have its own wireless network or towers and instead uses Sprint's network to provide you with cellular service.  Without having to build and maintain its own cellular towers, a Sprint MVNO can save you a lot of money on your phone bill.  In fact, a Sprint MVNO may even be able to cut your cell phone bill in half, if not more! But before you go exploring Sprint MVNO's, you should be aware that the age of the Sprint MVNO is coming to an end due to T-Mobile's acquisition of Sprint. In the coming months, all Sprint MVNO's will eventually become T-Mobile MVNO's. Sprint MVNO's are expected to hang around until at least mid-2021.
I already know all of this!  Take me to the Sprint MVNO List!
The Sprint MVNO Business Model
You can think of Sprint MVNO's as retailers and Sprint as being like both a wholesaler and product producer for the MVNO's.
Sprint MVNO's typically buy talk, text, and data in bulk from Sprint.  Each Sprint MVNO then resells the talk, text and data back to you, the consumer, at prices that the Sprint MVNO believes it can turn a profit with.  The service is generally resold at a much cheaper rate compared to what Sprint would sell it for directly to consumers.
Sprint MVNOs Pros And Cons
Pros
Compared to AT&T, T-Mobile and Verizon, Sprint has the largest selection of MVNO partners.  Having such a big selection of providers for you to choose from means that companies will compete hard among each other to try and win you over as a customer.  Competition of course means cheaper prices for you!
Competition has also led to some innovation in the industry as different companies have had to rethink the traditional cell phone service model to try and get your attention.
Tello for instance allow you to custom build your own cell phone plan. You don't have to choose from pre-built plans like you would have to if you signed up with Sprint.  Instead you get to pick the number of minutes that you want your plan to have, separate from the amount of text messages and data that you want the plan to have.  You can even build a data only plan if you want!
Republic Wireless is another MVNO that can be considered an innovator.  The company's cell phone service is actually available over Wi-Fi.  In fact it is a Wi-Fi first MVNO.  That means, whenever it's available, your text messages and phone calls will be preferentially routed over Wi-Fi as opposed to Sprint's cellular network.  A big advantage here is that you'll have service in places that other Sprint MVNO's do not!
Cons
Most Sprint MVNOs do not get to roam and use other network's such as Verizon's in areas where Sprint's coverage is poor.  However, Sprint postpaid customers do get to roam on those other networks for better coverage.
Sprint's 4G LTE network is rather small, and most Sprint MVNO's will get LTE coverage that corresponds with Sprint's Prepaid LTE coverage map which is depicted below.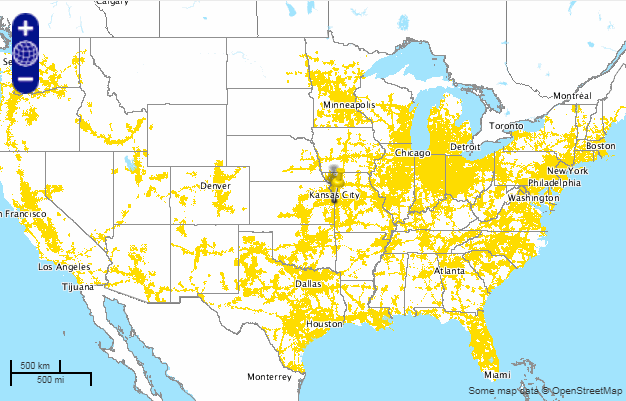 Another con, and this is for MVNO's in general not just for Sprint MVNO's, is that service with an MVNO is prioritized below service directly obtained from the parent network. As an example, this means that if you are subscribed to a Sprint MVNO and Sprint's network is busy, you may end up trying to send a text message that gets stuck in sending and won't send until the network is less busy.  Not everyone experiences something like this though.  It all depends on where you live and the network's capacity in your area.
Customer Support
Customer support is neither a pro or a con.  Some Sprint MVNO's actually provide the same or better support than Sprint does for its customers, while others fair far worse.  Sometimes an MVNO keeps a small customer support staff to cut down on costs which is one way that service can be made cheaper for you.  It is a bit of a trade off.
Buying A Phone From A Sprint MVNO
Not all Sprint MVNO's sell phones. Quite a few are BYOD only.  This is one area where Sprint MVNO's and MVNO's in general are weak.  You don't often see Sprint MVNO's offer BOGO's and other great deals that Sprint may offer for flagship phones.
For those that are in the market for a new phone, more and more MVNO's are at least beginning to offer device financing like their parent networks offer.
Sprint MVNO BYOD Options
Most Sprint MVNO's allow you to bring your own phone to their virtual networks.  Any out of contract Sprint phone that is in good standing, meaning it hasn't been reported lost or stolen can be used.
Sprint compatible phones must have support for LTE bands 25 (1900 MHz), 26 (850 MHz) and 41 (2500 MHz) to work.  You can check online to see if your phone meets all of the requirements by doing what's called an IMEI check. Sprint MVNO Tello will explain to you for free how to find your phones IMEI number. They will also do an instantaneous check on it to see if it is eligible for use with a Sprint MVNO or even Sprint.
Sprint MVNO List
If you're ready to begin your journey into the world of Sprint MVNO's here is a list of providers that operate on the Sprint Network.
Attention
: As of early 2021, some Sprint MVNO's have started to transition to use T-Mobile's network. Other Sprint MVNO's should still be able to use Sprint's network until at least around the summer of 2021. The dates are derived from a public disclosure
made by Tello Mobile
.
Each provider listed above offers several different cell phone plans.  I sorted through them and in the table below I picked out what I think is the best plan offered by each provider.  In order to make it into the price comparison table, plans were picked that contained unlimited talk and text with at least 2 GB of 4G LTE data.  An exception to this rule was made for Ting, which does not offer an unlimited talk or text option.
---
---
List Of The Best Sprint MVNO Phone Plans
All plans INCLUDE unlimited talk and text
---
---
Follow BestMVNO
Did you know BestMVNO is available to follow for free in Google News? Follow BestMVNO in your Google News app and keep up to date on wireless. You can also follow on Twitter for additional wireless insights, deals, and even debates!
---
---