BestMVNO Awards: Best Of 2018, Year In Review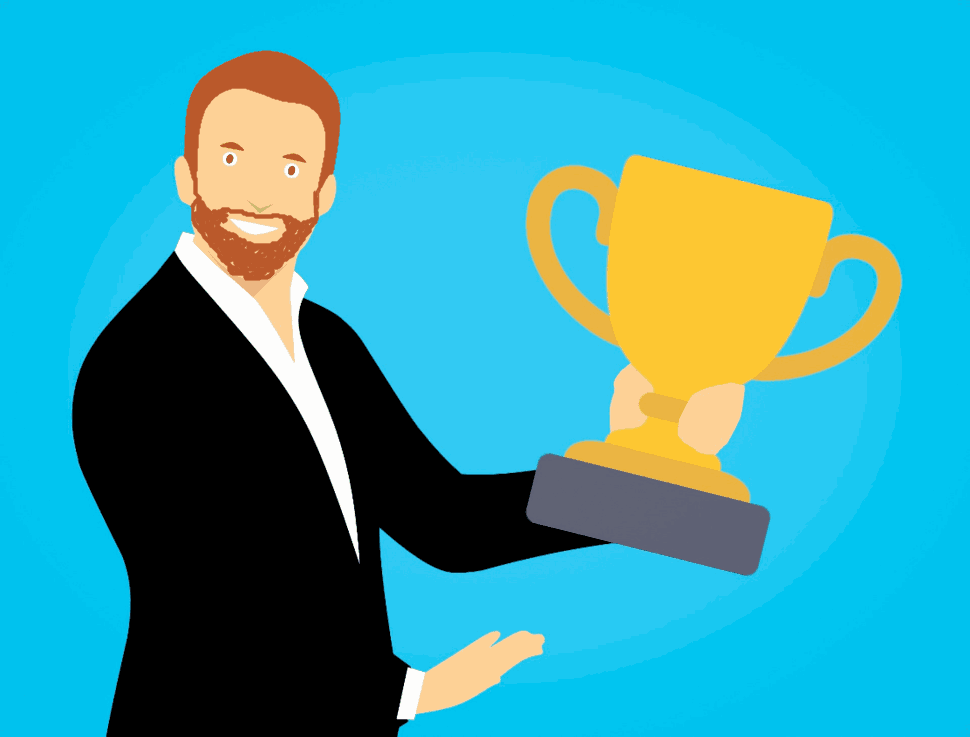 ---
Did you know BestMVNO is available to follow for free in Google News? Follow BestMVNO in your Google News app and keep up to date on wireless.
Follow BestMVNO In Google News
---
---
With the start of a new year, it's time to look back on what happened to the MVNO and wireless world in 2018.
This is the 4th annual BestMVNO.com end of the year MVNO and wireless provider awards article.
(Disclaimer: Some links may be affiliate links, although rest assured affiliate relationships played no role in determining award winners.)
Most Disruptive MVNO
The most disruptive award goes to the provider that has most put the industry on notice.  It should also be a provider that offers excellent pricing and inspires copy cats.  In the past couple of years the cable industry has garnered a lot of attention for its entry into the wireless market.  The year 2017 saw the launch of Comcast's Xfinity Mobile, and 2018 saw Charter's Spectrum Mobile launch.  Altice USA is expected to follow their footsteps with the launch of its MVNO service in early 2019.  Many have called the moves disruptive to the US wireless carriers.
But are they really?
I don't think so, at least not yet.  While they may be accumulating customers with some pretty good pricing, their potential customer base is rather limited at this time.  Both Comcast and Spectrum require you to be a subscriber to their internet service before you can also become a mobile customer.  With that limitation in place, their services aren't widely available to all.  Given that limitation and the fact that they still primarily rely on a major wireless network to provide service, the providers don't quite meet what I'm looking for to hand out an award here.
So who does?
Red Pocket Mobile certainly had a busy year.    The multi-carrier MVNO partner offered a lot of promotions.  Some new plans with lower pricing were also launched.  Of course to get the best plan rates you had to buy your service through eBay, and you had to prepay for several months of service in advance.  The company is certainly a contender for the award.  However, I think there is a better choice still, and it is now a repeat winner.
Mint Mobile

Mint Mobile won the award in 2017 and they get it again this year.  Not only does the company continue to offer great value and a pricing model that more and more keep trying to copy, but they did a lot this year to try and raise brand awareness.  The company also just runs its business a bit different compared to everyone else.
According to Wave7 Research:
"Mint Mobile has a unique strategy among MVNOs. Many MVNO have sales via dealers, but lack advertising. Mint Mobile's strategy is the opposite. The carrier advertises solidly on TV, but has no distribution via dealers or retailers. Much of Mint's holiday advertising was focused on sports networks. Spending was heavy enough during December to rank Mint Mobile among the top 500 advertisers in terms of spending on national networks, based on data from iSpot."
And of course Mint Mobile was really disruptive for the last 5 weeks of 2018.  The T-Mobile powered MVNO offered 3 months of service with unlimited talk, text and data with the first 5GB of data each month at LTE speeds for just $20.  The price wasn't $20/month, it was $20 for 3 months of service.  It was an incredibly disruptive deal. Wave7 Research noted an ad for this offer aired nationally on TV over 1,700 times between 11/22-1/1/19.
Best New MVNO
In the last year we saw several new MVNO launches.  New providers included Gen Mobile, Spectrum Mobile, DataPass, Unreal Mobile, Visible, and FreeUP Mobile.
With all the different provider launches, this is certainly a hard category to choose a winner for.  But I think I can eliminate Spectrum Mobile and Visible right off the bat.  While both offer good value, service is too limiting to name either the best new provider.  Verizon's Visible service is currently only available to iPhone owners.  Spectrum Mobile is only available to Spectrum internet subscribers and the MVNO is still working on its BYOD program.
DataPass would be an interesting choice here.  The company does offer service on Verizon, Sprint and T-Mobile with AT&T expected to become a network partner in 2019.  Pricing is good on all plans although not necessarily great.  The MVNO does advertise an unlimited data plan on the Sprint network for $39/month.  The company does not state if there is a hard cap on data with that plan like some other low cost "unlimited plans" have or if it really is unlimited with data prioritization.
I think DataPass can be eliminated from contention here.  The owner of the business is relatively new to the space.  Whereas the remaining choices, Gen Mobile, Unreal Mobile and FreeUP Mobile are founded and run by teams with years of industry experience.  Choosing a winner between the remaining three is still pretty tough.
Of the remaining brands, Unreal Mobile is likely the biggest brand, and it is the only one that is available on two different networks.  It works on both AT&T and Sprint, while the other two brands only operate on Sprint.  Unreal Mobile is also the only brand available in major retail stores.  Its SIM cards and plans are available for purchase at both Best Buy and Target.  If it weren't for the fact that I'm currently reviewing their AT&T based service right now and it's not without flaws, they'd probably be the clear choice winner here.  Fair or not, I've had a few issues with their platform, so I don't think they've earned the award.
That leaves us with FreeUP Mobile and Gen Mobile.  Both brands are attempting to do good things and their founders bring years of experience to their platforms.
FreeUP Mobile was founded by Rod Nakjavani who actually co-founded Simple Mobile in 2009.  His experience and past success may help him to succeed with the new brand.
FreeUP Mobile phone plans start at completely free.  Subscribers can get 500 total minutes OR texts with 100MB 4G LTE data free each month just be interacting at least once a month with the FreeUP Mobile rewards app.   $10/month upgrades the plan to unlimited talk and text with an additional 100MB of 4G LTE data.  Unlimited global calling and texting plans start at $15/month.  Subscribers can upgrade that plan with 1GB of 4G LTE data for just $20/month.  That's a pretty good price for service on the AT&T network.
However, the problem I have with FreeUP Mobile is that customer support is limited to email and social media.  For that reason I'm going to eliminate FreeUP Mobile for award contention.
Gen Mobile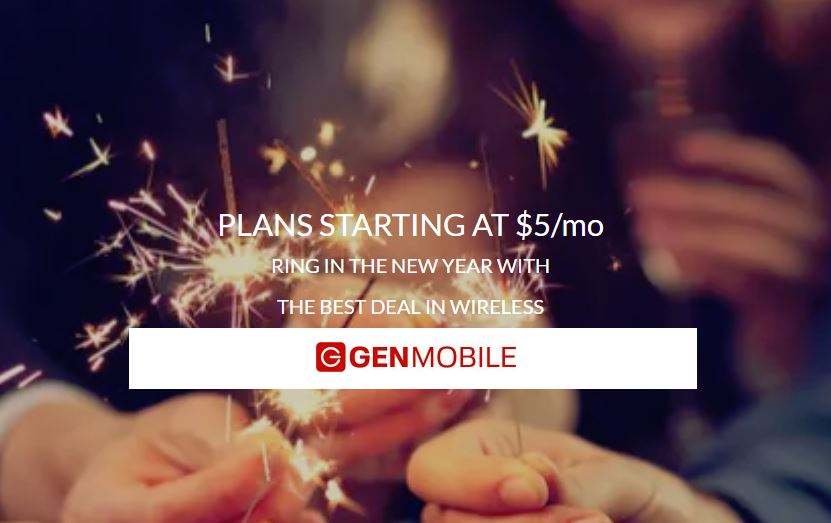 Gen Mobile is this years winner for Best New MVNO.
One of Gen Mobile's founders has spent 15 years in the telecommunications industry which included some work at H2O Wireless.  The company offers competitively priced plans on the Sprint network and according to Wave7 Research Gen Mobile is working hard to build out a network of dealers.  The company also offers customer support 7 days a week over the phone, via chat and email.  Plans range in price from $5/month for unlimited texting to $25/month for unlimited domestic talk and text, unlimited international texting and 3GB of data at LTE speeds.  These things together should help the company have a successful 2019.
Best Overall Value Awards
On The AT&T Network
Once again Cricket Wireless is the winner.  When you subscribe to Cricket Wireless you'll get good pricing, although not the industry best.  What you will get is better customer support than you would with any other provider that could have potentially won the award.  You'll also be able to use any phone you'd like on the network, which unfortunately you can't really do with some other AT&T based providers thanks to Apple.
Honorable Mention: Red Pocket Mobile, Pure TalkUSA, H2O Wireless
On The Sprint Network
For the first time ever, a major wireless carrier wins the award here.  Sprint gets it.  For most of the year Sprint had offered one free year of service to those who brought their own eligible phone from either AT&T, T-Mobile or Verizon over to the network.  The free year included unlimited talk, text and LTE data.  No prepaid provider or MVNO could compete with such an offer.  Sprint also launched a promotional unlimited kickstart plan that gave new subscribers unlimited talk, text and LTE data for $15-$25/month.  The offer initially launched at a price point of $15/month but later was changed to the $25/month rate.
Honorable Mention: Tello
On The T-Mobile Network
Mint Mobile.  Mint Mobile is a good value and the brand is disruptive.
Honorable Mention: Ultra Mobile, Red Pocket Mobile
On The Verizon Network
Another repeat winner here in Total Wireless.  Although not known for great customer support, a plan on the Verizon network that comes with unlimited talk and text and 5GB of LTE data for $33.20/month is still a great value.
Honorable Mention: US Mobile, Red Pocket Mobile
---
Be sure to follow BestMVNO on Twitter for additional wireless coverage, deals, insights, and even debates!
Follow @BestMVNO Twitter
---
---