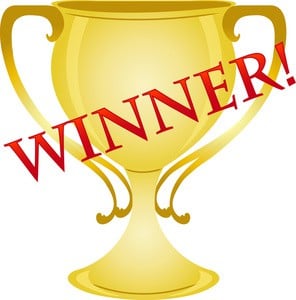 ---
With 2017 now in the past it's time to reflect back on the year as it pertained to the world of MVNO's and no contract cellphone plan providers.
This is the third annual BestMVNO.com end of the year MVNO and prepaid provider awards article and also the latest that the awards article has ever come out!
(Disclaimer: Some links are affiliate links, although rest assured affiliate relationships played no role in determining award winners.)
Most Disruptive MVNO
Mint SIM
In 2016 I dubbed Mint SIM as the Best New MVNO.  This year the company gets the award for being the most disruptive, a title held in the past by the now defunct RingPlus.
Mint SIM hasn't changed a lot since its inception.  The company's basic premise has always been to offer plans on the cheap as long as the customer is willing to pay for 3, 6, or 12 months of service in advance.  In fact, Mint SIM offers some of the cheapest unlimited talk, text and data plans in the industry particularly when you pay for 12 months in advance.  No other provider on any network comes close in value.
While I don't have exact numbers, to my eyes at least, it has seemed like the company invested quite a bit in 2017 to get their name out to the general public.   One way was through retail, as Mint SIM launched a partnership with Best Buy.
In addition to an increase in its brand marketing both online and through brick and mortar, Mint SIM has perhaps caused a few in the industry to copy its pricing structure.  This is a sure-fire way to tell that a company is making its presence felt throughout the industry.  For instance, Black Wireless just launched multi-month unlimited plans and we recently saw FreedomPop offer multi-month plans with the same 3, 6 and 12 month of service options available.
Mint SIM is now known as Mint Mobile.
Best New MVNO
Wing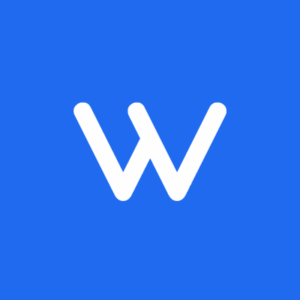 Wing is selected here almost by default.  There weren't a lot of newcomers in 2017.  Some of you right now might be screaming for Xfinity Mobile.  But Xfinity Mobile was ruled out here due to its limited availability.  It's only available to Comcast Xfinity Internet subscribers, which isn't even an option in my area.   So Wing it is.
Wing launched back in October as a Sprint MVNO.  Data containing plans start at just $15/month for 500 MB of 4G LTE data with unlimited talk and text.  The company offers a monetary refund to its customers for any unused data that they have in their accounts at the end of a billing cycle.  They also offer a 30 day money back guarantee so that you can try their service risk free.
Best Overall Value
On The Verizon Network
Total Wireless
Not much has changed here.  Just like last year, Total Wireless wins for best value as a Verizon MVNO.  For $35/month subscribers get unlimited talk and text with 5GB of 4G LTE data.  That's more data than any other Verizon based provider offers in a plan at that price point that also includes unlimited talk and text.
If this MVNO sounds appealing, you may want to check out my review of Total Wireless.
Runner Up: Red Pocket Mobile
If you are willing to pay for service for up to 1 year in advance, Red Pocket offers unlimited talk and text with 3GB of data for as low as $21.25/month.  The plan is actually available for use on all 4 major networks in the USA, and includes more data on the Verizon network than any other provider for that price.
On The AT&T Network
Cricket Wireless
For the third year in a row Cricket Wireless comes out on top for having the best plan.  Cricket's $35 plan is really a great deal for those that need service with an AT&T MVNO.  The plan includes unlimited talk, text and data with the first 5GB at 4G LTE speeds.  That's actually double the amount of data the plan included in 2016.  Download speeds however are limited to a maximum of 8 Mbps, while there is no limit on upload speeds.
Taxes and fees are included in the price.
Runner Up: H2O Wireless
Once again, like last year H2O Wireless finds itself as a runner up.  For $36 plus taxes and fees you get unlimited talk, text and data with the first 6GB at high speeds.  Like Cricket Wireless download speeds are limited to 8 Mbps.  Video streams are limited to 480p.  Unlike Cricket Wireless, the plan also includes unlimited international texting and calling.
On The T-Mobile Network
Mint SIM
As already mentioned, Mint SIM's phone plans are unbeatable on the T-Mobile network, but you do need to make a minimum commitment of 3 months to subscribe to one.  Any Mint SIM plan will provide exceptional value, but the $15/month plan for new customers is a good starter.  The plan includes unlimited talk, text and data with the first 2 GB at high speeds.  If you are interested in Mint SIM, you can check out my review of Ultra Mobile. Ultra Mobile runs Mint SIM and both companies operate on the same network, so service is expected to be similar between the two.
On Sprint's Network
Tie: Boost Mobile And Tello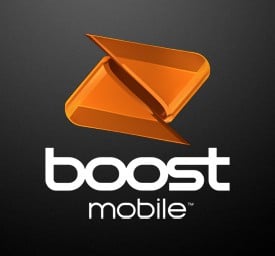 This one was a tough pick.  Sprint MVNO plans in 2017 weren't as strong at some price points as they were in the past.  Plus some top picks may come with limitations.
Boost Mobile's $35 phone plan is a winner here, as long as you subscribe to it through Walmart.  Through Walmart, subscribers can get the plan with unlimited talk, text and data with the first 6GB at 4G LTE data speeds.  That's more data at that price point than any other Sprint based provider offers.  However, if you want it directly from Boost Mobile, you'll only get 3GB of data with the plan.
A thing to note though, is that Boost Mobile offers limited support to those who want to bring their own phone to the network.  You can see if your phone is eligible by using Boost Mobile's BYOD eligibility checker.
For the last few months of 2017 Tello started offering unlimited everything, with the first 10GB of data at 4G LTE data speeds for $39/month making it a top value at that price point.  The company's $29 plan includes unlimited everything with the first 3GB of data at 4G LTE speeds which made it a great value in 2017.  It continues to look like a good value thus far in 2018.
So there you have it.  Another year has passed, and another year of awards.
---
---