FreeUP Mobile Launches With Goal Of Offering Free Cellular Service To All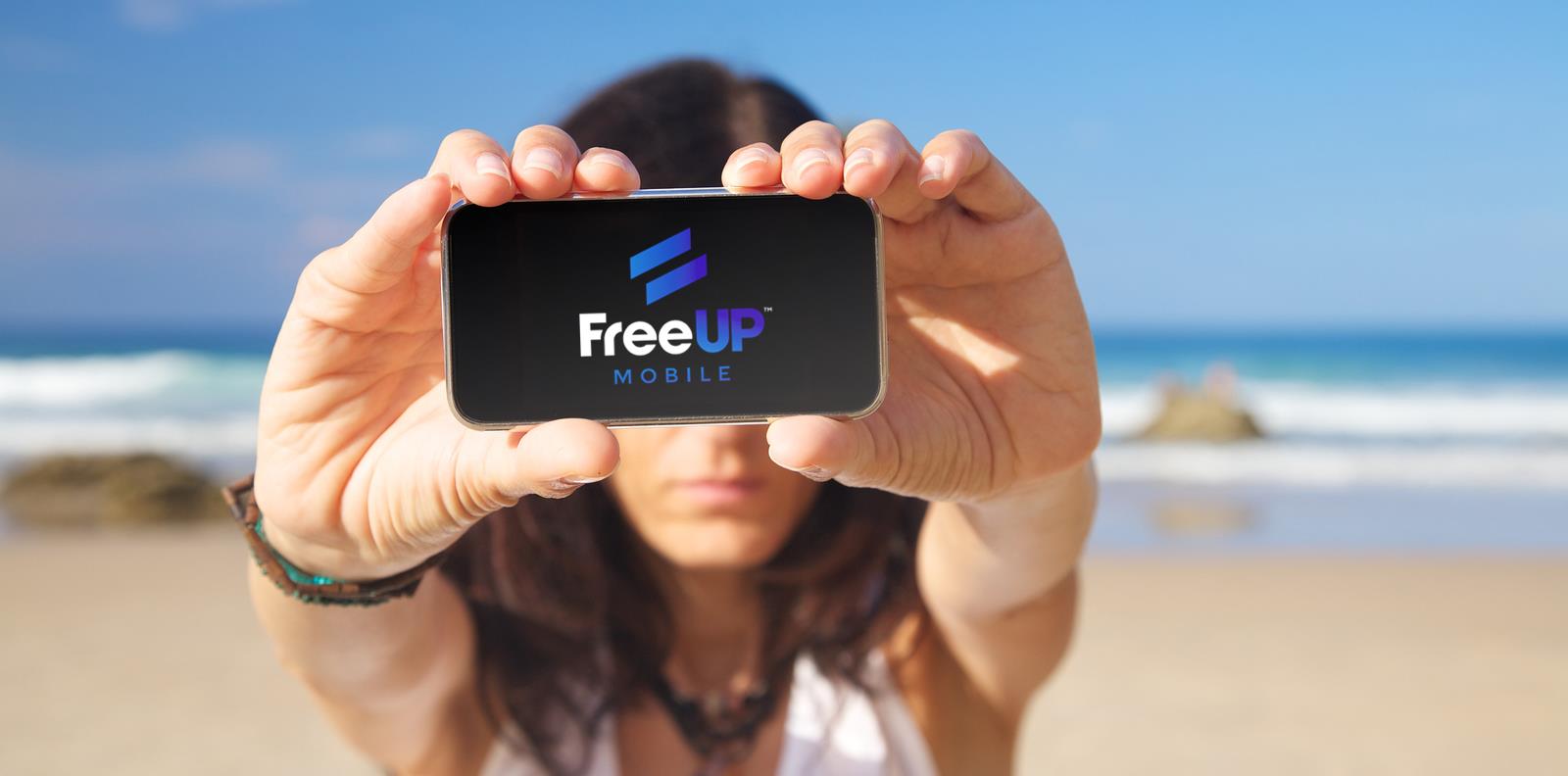 ---
Did you know BestMVNO is available to follow for free in Google News? Follow BestMVNO in your Google News app and keep up to date on wireless.
Follow BestMVNO In Google News
---
---
FreeUP Mobile has been beta testing service the past few weeks on what it calls the nation's largest 4G LTE GSM network. The use of that slogan coupled with the coverage map shown on their website indicate that cellular service is provided by AT&T.
The Story Behind FreeUP Mobile
The company's founders want you to know that this isn't just another MVNO.
FreeUP Mobile was founded by Rod Nakjavani.  Rod brings years of experience to his company and the mobile markets.  In fact Nakjavani co-founded Simple Mobile in 2009.
You can call that venture a success.
Subscribe to BestMVNO and always be informed of the latest deals, plans and carrier promotions!
In less than 3 years time, the Simple Mobile team quickly grew the subscriber count to approximately 1.6 million.  Others took notice of the company's success and in May of 2012 América Móvil, the brand behind TracFone purchased the business.
Nakjavani hopes to be even more successful with his latest idea. He plans to do it by offering subscribers the ability to earn a free phone plan every month through a special rewards program.
FreeUP Mobile isn't the first provider to offer a rewards program, and they certainly aren't the first to promise free cellular service for all. However, the company plans to intertwine the two concepts to put it in a relatively unique position in the market.
FreeUP Mobile - Service Without Compromise
Unlike some other brands who offer or offered free service in the past, FreeUP Mobile will not be relying on VoIP to provide cellular service to its customers.  Rod believes that free service should come with "no compromises."  Many including Nakjavani believe that VoIP service is inferior to traditional cellular service because the technology can introduce voice lag into phone calls, and at times it can be unreliable.  That's why FreeUP Mobile subscribers will not be limited to VoIP service.
Often times the cheapest providers on the market offer compromised service on networks that don't span the entire US. That won't be the case here.  FreeUP Mobile will operate on a tier 1 network seemingly via AT&T.
Rewards Program
It is well known that companies across the country use our social footprints and user data for profit.  Nakjavani thinks this isn't entirely fair to consumers and so he spent quite a bit of time thinking about how he could give back to the consumer, hence a rewards program was born.
Like other service providers, FreeUP Mobile is offering its customers a special rewards program. In fact you can consider the rewards program to be at the heart of FreeUP Mobile service.  The rewards program will be one of the first, if not first of its kind in the country that has the potential to offer easily obtainable uncompromised free cellular service to its subscribers.
Where rewards programs from prepaid providers such as FreedomPop and Boost Mobile fall short, FreeUP Mobile will pick up.  FreedomPop for instance only allows its subscribers to earn free data, and details of its rewards program are rather scarce.  Boost Mobile meanwhile has been running Boost Dealz rewards for some time, however customers can only earn a maximum of $20 off their monthly phone bill.
Nakjavani thinks there should be no compromises and no limits, that's why his customers will be able to earn free talk, free text, and free data every month.
Earning free credits should not be an arduous task and that's why FreeUP Mobile makes it simple to do. For instance, subscribers can earn 24¢/day just by downloading a coupon from the FreeUP Mobile rewards app. That means if you print a coupon each day, you could earn over $7/month in service credits.
Other ways to earn include by taking simple surveys, shopping online, referring friends and family, downloading apps from your phone's app store, watching videos, playing games, and shopping at local stores and restaurants.
https://youtu.be/JppBeNEb70M
FreeUP Mobile Plans And Pricing
FreeUP Mobile currently offers 4 phone plans, and they are as follows.
$10/month Starter Plan
Includes 500 minutes or 500 texts including international texts + 100MB of 4G LTE data.  For an additional $5/month subscribers can add 300MB more data to their plan.  At a cost of $10/month, an additional 600MB of data can be purchased.
Additional add-on  and upgrade options include the following:
250 Talk or Text for $5
200MB 4G LTE Data for $5
500MB 4G LTE Data for $10
$5 PayGo international long distance balance with rollover for up to 180 days
$15/month Starter Data Plan 
1GB of 4G LTE data with 500 WiFi calling minutes and Mexico and Canada calling using the FreeUP Talk app.  No cellular voice minutes.
Additional add-on and upgrade options include the following:
Additional one time top up of 1GB of 4G LTE data for an additional $10 with no rollover
Upgrade plan to 2GB of monthly 4G LTE data for $10/month
$25/month Unlimited 1GB Plan
Includes unlimited global talk and text to over 100 countries with 1GB of 4G LTE data.
Additional add-on and upgrade options include the following:
Additional one time top up of 1GB of 4G LTE data for $10 with no rollover
Add $5 PayGo international long distance credit with up to 180 days rollover
Plan upgrade - get 2GB of total data for an additional $10/month
$40/month Unlimited 4GB Plan 
Unlimited global talk and text to over 100 countries with 4GB of 4G LTE data.
Additional add-on and upgrade options include the following:
One Time Top Ups
1GB of 4G LTE Data for $10 with no rollover
2GB of 4G LTE Data for $15 with no rollover
3GB of 4G LTE Data for $20 with no rollover
$5 for PayGO international long distance credit with up to 180 day rollover
Plan Upgrade Options
All options include hard capped data
5GB for additional $10/month
6GB for additional $15/month
7GB for additional $20/month
All listed plans with the exception of the starter data plan also include caller ID, call waiting, 3 way calling and voicemail.  Taxes and fees are included in all the prices shown. Tethering/mobile hotspot is unavailable.  Subscribers do however get access to a nationwide network of 4 million hotspots.
Those interested in subscribing to FreeUP Mobile can head on over to the company's website to signup.  SIM cards are also available through Amazon.
---
Be sure to follow BestMVNO on Twitter for additional wireless coverage, deals, insights, and even debates!
Follow @BestMVNO Twitter
---
---