How 4 Major MVNOs Achieved Success By Differentiating From Competitors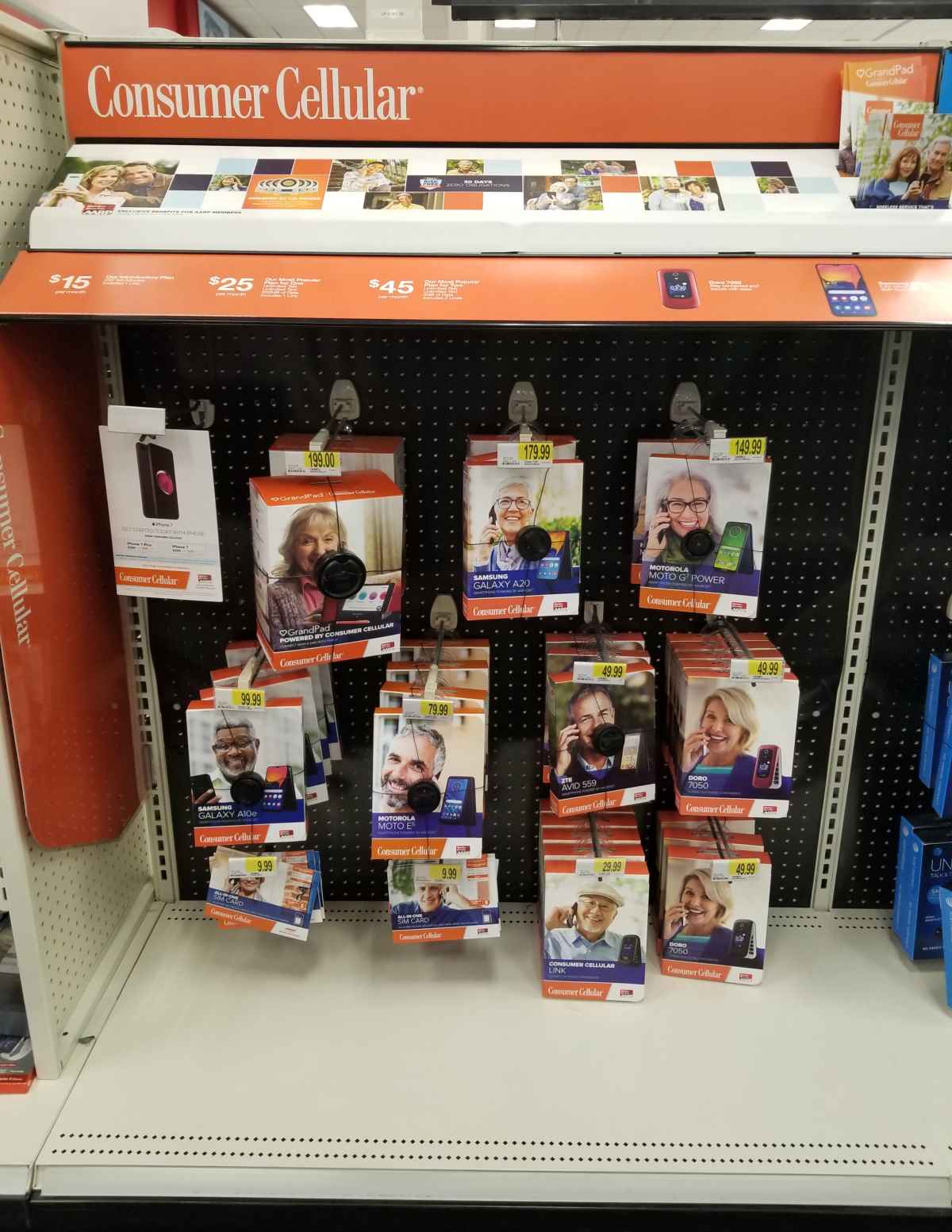 The U.S. MVNO marketplace is filled with competition and MVNOs with weak hands are not destined to last. As Jon Horovitz recently pointed out, the path to long-term survival and success in the market is differentiation.
MVNOs must find a way to offer services that are unique in the space rather than to just race to the bottom. And that may involve finding new and untapped markets to cater to or it may involve the offering of technology stacks that others do not have. Sometimes it may even be achieved by selling plans in a way that has not been done before.
As it stands now, there are several MVNOs out there that do offer unique and innovative technology stacks. And there are other providers that have found ways to sell to the market in a fashion that had not successfully been done to scale before. Still, there are plenty of unchartered territories available to MVNOs to take advantage of.
This article is going to examine four MVNOs that have found success and what has led them to be successful. We'll define success as MVNOs that have managed to stay in business for at least 5 years, are providing something unique, and are showing signs of growth. One MVNO has even managed to start an industry trend. So let's examine that one first.
1). Mint Mobile
Mint Mobile launched in August of 2016. Now they haven't officially hit the 5-years in business mark just yet, but they no doubt will. And the brand has simply accomplished too much in its time to not be discussed. So what's the big deal with Mint Mobile anyway and what has made them so successful?
Mint Mobile launched out of the gate with differentiation. The company offered plans with multi-month discounts. The more months of service that you paid for in advance the bigger discount you got. At the time of launch, subscribers could buy 3-months of service with unlimited talk and text and 2GB of data for $69 ($23/month), or 6-months for $119 ($19.83/month), or $199 ($16.58/month) for 12-months. The pricing structure was pretty groundbreaking and the 3, 6, and 12 months service options remain in place today albeit with different data allotments and prices.
The selling point to potential customers was that a lot of value was presented to users who were willing to pay for more service in advance. But this also provided a big benefit to the business as they could lock-in revenue for up to 12-months at a time while also reducing monthly churn compared to traditional brands. And customers that did elect to leave a few months before their plans expired likely increased margins for Mint Mobile. A customer leaving a few months early is not consuming minutes and data that Mint Mobile would have to pay its carrier partner for. Yet Mint still would get to keep the full 12-months worth of revenue from the customer.
One Clever Fox
This model proved to be so successful for Mint Mobile that they were able to rapidly grow. Of course, the growth didn't just happen organically. Mint did a really nice job growing the brand through clever marketing. The company marketed its plans provocatively through social media and the web by featuring a fox as its mascot who frequently shouted about "huge foxing" deals. Foxing was often highlighted (see picture below) or had a few letters asterisked out to help draw attention to it.
Mint Mobile's success did not go unnoticed by others in the industry. It has led to copycats. Gen Mobile, and Unreal Mobile are just a couple of MVNO brands that now offer similar multi-month discount plans. But perhaps the biggest sign of this model's success is that it has been copied by a major carrier brand. AT&T Prepaid launched a 12-month plan in the latter half of 2019, and expanded its multi-month plan discount offerings in 2020.
The Mint Mobile brand is now sold in stores at Best Buy and online through various outlets. The company has generated enough revenue that it was able to at one-time air an ad during the Super Bowl. In November of 2019, actor Ryan Reynolds took an ownership stake in the brand further elevating Mint Mobile's visibility in the market.

Mint Mobile Super Bowl Commercial
2). Consumer Cellular
Consumer Cellular is a name brand with longevity. The company was founded in Portland, Oregon way back in 1995 and is still going strong today. In fact, Consumer Cellular announced that as of 2/5/21 it had amassed more than 4-million subscribers. That is certainly a large number for what was once an independent MVNO. For comparison's sake, the nation's current 4th largest wireless carrier (until DISH comes to the market) is US Cellular with 4.968 million subscribers.
Commercials Galore
So what allowed Consumer Cellular to grow so much? Well, there are actually many variables involved. For starters, the brand found a very particular market to cater to. Their customer base is largely compromised of seniors and the 50+ market. It's a segment that as an MVNO, Consumer Cellular has a near-monopoly in. They've done a great job marketing to that audience with targeted advertising. The company has for years regularly aired commercials on TV that feature seniors talking about how much they love Consumer Cellular and how much money they save by using the service. In fact, at the time of this writing, the firm iSpot.tv has reported that over the last 30-days Consumer Cellular has aired 2,778 commercials. That ranks number 402 in the country for airings by a brand and number 117 in advertising spend. That's heavy-weight marketing. One of the company's previously aired TV ads is available to view below.
The brand also markets itself through AARP. AARP members enjoy extra benefits including a 5% discount off monthly fees and usage charges, a 30% discount off select accessories, plus an extended 45-day money-back, risk-free guarantee.
Great Customer Support And Strong Retail Presence
Consumer Cellular has also enjoyed success by creating an all-around good user experience for its customers. For 10 straight years, the provider has come out ranked number 1 in J.D. Power's overall MVNO customer satisfaction survey. The survey asks 13,000 customers across the nation to rank their provider in six different customer care channels that include store service, phone service, website service, app service, social media service, and text service. Indeed, customer support has always been a point of emphasis for the company and it has paid off.
The brand has a strong retail presence in Target stores where its phones and service plans are sold. Subscribers can actually go to the store for in-person customer support when it's needed. An overwhelming majority of MVNOs in the market do not offer in-person/in-store customer support. So this is also a major point of differentiation.
Consumer Cellular's market success led it to be bought out in October of 2020 by an investment firm from Chicago, GTCR, for around $2.3 billion.
Jeff Moore, Principal of Wave7 Research, a firm that tracks "what's really going on in wireless," told BestMVNO that "Consumer Cellular is the poster child for MVNO differentiation." He has argued that Consumer Cellular has built a strong base among older Americans via a combination of AARP discounts, affordable low-data plans, in-person support, U.S.-based customer service, daytime advertising, and appropriate devices, including phones with bigger buttons and an easy-to-use GrandPad tablet.
3). Republic Wireless
Republic Wireless launched in 2011. That's also an eternity in the MVNO world where providers are known to come and go rather quickly. Despite its longevity, the brand did not grow to the largest of subscriber bases. Republic Wireless was reported to have around 200,000 customers in early March of 2021 when the DISH Network had announced its pending acquisition of the company. But what ultimately allowed Republic Wireless to compete in the market over the years was a rather unique technology stack that it developed for itself that was well ahead of its time. Let's examine.
The Birth Of The WiFi First Approach
A big and unique feature that helped Republic Wireless stand out, particularly in its early days, was its integration of WiFi calling into its technology stack. It wasn't just flip on a phone's WiFi calling switch to place a call over WiFi, something that's fairly common today, it was much more than that. The company took a WiFi first approach. Subscriber calls were preferentially placed over WiFi, allowing Republic Wireless to partially bypass its carrier partner networks to save on costs. But it wasn't just a typical VoIP solution either. The technology stack worked by seamlessly transitioning phone calls between WiFi and cellular networks. Calls would switch between whichever network offered the best signal at any moment in time. That meant a subscriber could start their phone call over WiFi, and if they moved away from WiFi they would automatically be transitioned over to a cellular network without dropping their call. This was a pretty groundbreaking idea.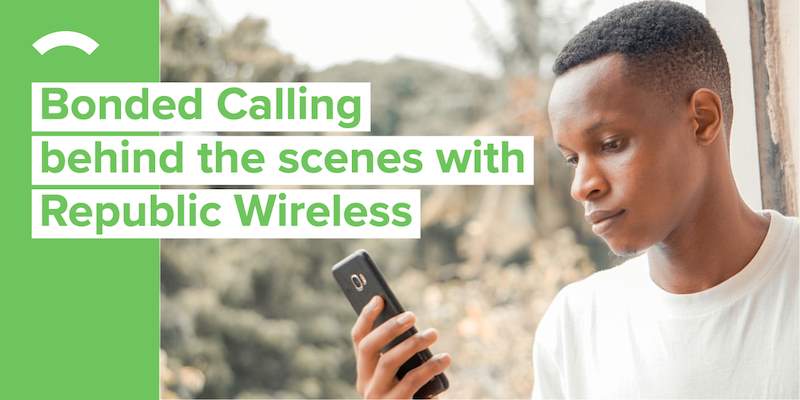 The company later further expanded its technology stack by adding a feature that it called Bonded Calling. Bonded Calling allowed Republic Wireless to automatically establish two simultaneous network connections for its subscriber's phone calls. One over a WiFi network and one over a cellular data network. The benefit to this was if the customer's WiFi connection dropped or lost packets, the cellular data connection could maintain the call and fill in the missing packets. But there was also more to it, if the customer's WiFI and cellular data streams were too weak, the call could be handed back over to a traditional cellular voice network. The whole technology stack was pretty unique, for its time, and still kind of is. However, with the proliferation of VoLTE, the seamless transitioning of calls from WiFi to cellular networks is much more common among carriers.
Republic Wireless Relay Is Born
The other unique offering from Republic Wireless is a product called Relay. Relay initially launched as a screenless push-button rugged cellular phone designed for kids. It was actually sold in Target stores but was later pulled as reported recently by Wave7 Research, presumably due to poor sales. It is now an online-only product. Target's online product page for the device only shows 18 product reviews despite the Relay being available for purchase for a couple of years.
Since initially launching Relay, Republic Wireless has repurposed the device and found a new market for it. The company has repositioned it to be a device marketed towards businesses. Republic Wireless refers to it as the "walkie-talkie killer." It claims that the device is better than a traditional walkie-talkie because it offers GPS and location tracking which allows businesses to better track the whereabouts of their employees. It also has an advantage over walkie-talkies in that it offers nationwide coverage. Republic Wireless says that the device can be used to allow companies to broadcast messages to their entire teams, record and get transcripts of conversations conducted over the device, and get and analyze data on their team's performance. The Relay product page states that several large businesses including Marriott, Sodexo Delaware North, and Six Flags have transitioned to the Relay from traditional walkie-talkies. The device even recently found its way into intensive care units during the Covid-19 crisis. According to media outlets such as Fierce Wireless, Relay was a major point of interest in the DISH Network wanting to acquire Republic Wireless as it will allow DISH to gain entry into the enterprise and Internet-of-Things spaces.
4). US Mobile
US Mobile is kind of a dark horse here. The brand launched wireless service in late 2014. Although not entirely innovative out of the gate, they did try to differentiate from the majority of the market by offering phone plans with à la carte pricing. At the time, among the dozens and dozens of providers that existed in the market, only Ting and Virgin Mobile offered similar types of plans. To this day, US Mobile still offers those types of plans and continues to be one of a very limited number of providers to do so.
Over the years the company has also looked to try and find untapped markets. In 2017, it launched a $10/month WiFi only plan in a partnership with iPass, (now Pareteum). It gave customers access to over 60 million WiFi hotspots in over 120 countries. It also granted customers access to WiFI while traveling in flight on 20 global and domestic airlines. The plan has since been abandoned, although a page on US Mobile's website lists it as being sold out and gives customers the option to join a waiting list for it.
Also launched in 2017 were plans that gave customers the opportunity to choose their own data speeds. BestMVNO at the time considered that to be an industry first. Choose your own data speed remained an option for plans until the early part of 2021 when US Mobile updated its unlimited plans to be truly unlimited with all-in pricing.
In late 2019, the company became the first and only independent MVNO to offer to pay for its subscribers Netflix and Disney+ subscriptions and that still stands today. They are also the only MVNO, through the use of eSIM, to offer free data while traveling internationally that does not count against the customer's domestic data cap.
US Mobile's Growth History
US Mobile's early attempts at differentiation did pay off, although not necessarily with massive subscriber growth. In October of 2018, the company announced that it reached about 50,000 unique subscribers and projected to finish that year with $10 to $15 million in revenue. US Mobile actually laid out its growth history and trajectory to Fierce Wireless, something that MVNOs rarely state publicly. The numbers went as follows:
Launched in 2014
In 2015 recorded $300,000 in recurring annualized revenues
In 2016, reported 20,000 total customers with an ARPU of $20 to $25/month and revenue of $2.6 million
2018, announced 50,000 subscribers
The rapid revenue growth led the company to be named to INC's 2019 list of the 5,000 fastest-growing privately held companies in America. They made it to number 94. The publication reported that US Mobile generated $7.3 million in revenue in 2018, which was significant, however, it was below the projection of $10 - $15 million that they told Fierce Wireless that they would achieve. The company was stated to have 65 employees.
It's All About The Software
What really makes US Mobile unique is the company's technology stack. But that same technology stack is why the dark horse moniker may be a fitting way to describe the business's ability to differentiate itself further from its peers. Their software, which they call Connectivity OS was developed in-house and is what allows them to offer different and customizable plans across two different wireless networks. Without the platform, they would have to rely on third-party cookie-cutter software to provide SIM provisioning, customer support services, and billing among other items. US Mobile intends to use Connectivity OS to usher in the 5G network era with the hopes of supporting a wide variety of Internet-of-Things devices.
Another feature that would be unique in the industry is their pending "Autopilot Artificial Intelligence" platform. But like their plan to support smartwatches and drones, US Mobile has been talking about launching an AI platform for a few years yet it is still not available. However, customers can signup to get notified when it does go online. As US Mobile describes it, Autopilot AI will "use elements of machine-learning to progressively learn how much talk, text, and data a customer really uses, and then suggest the best plan for them." In the meantime, customers can take advantage of US Mobile's proprietary Usage Analytics software. It provides usage data to subscribers to help them better understand how they use their phones so that they can figure out what may be the best plan for their needs.
Untapped Markets
5G network build-outs will surely usher in a new wave of innovation in the wireless space. There will be many more devices that need to get connected online aside from just cell phones. This will create many new markets for providers to cater to. The carriers and MVNOs that can take advantage of the emerging markets will thrive, while those that cannot will fall to the wayside. Some of those markets are already here and in their infancy.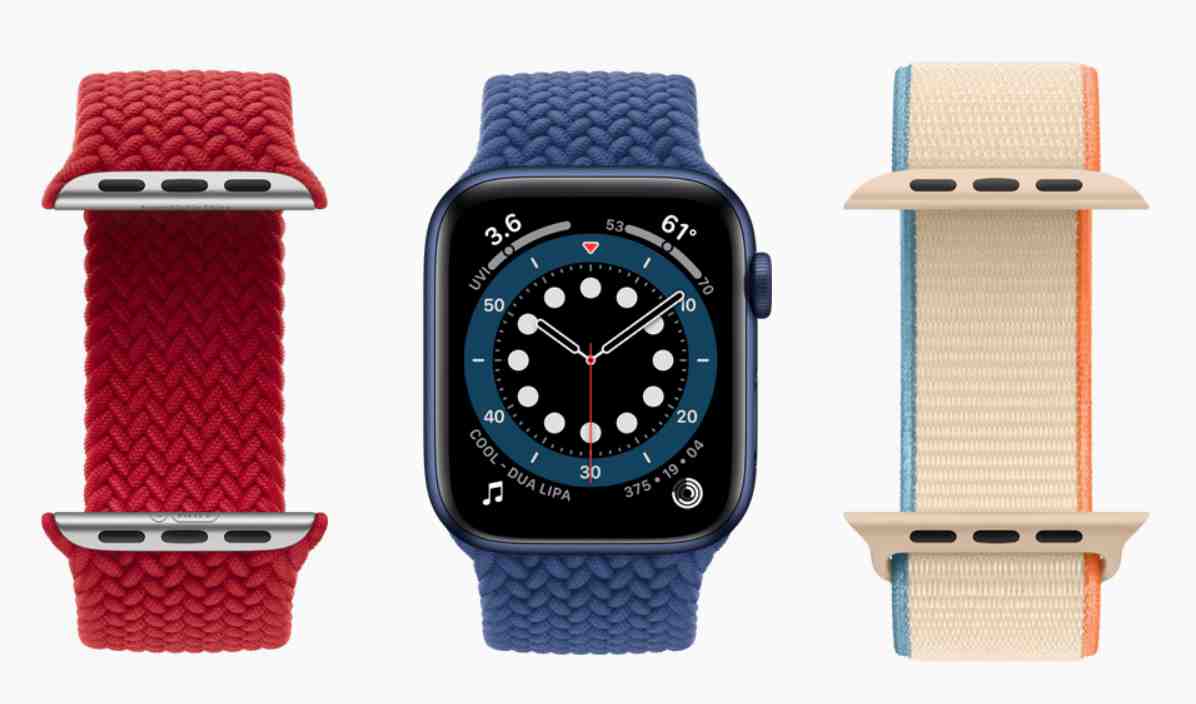 The lack of full support by MVNOs for eSIM devices including cell phones and smartwatches is rather telling. LTE enabled smartwatches have been on the market for more than 5 years, although the argument can be made that the first real LTE smartwatch that counted didn't hit the market until Apple launched one in the 3rd quarter of 2017. Still, that's plenty of time for MVNOs to have enabled service for the devices, yet virtually none have. It was only a few weeks ago that Spectrum Mobile announced support for Apple watches, while Xfinity Mobile has offered it for a couple of years. But that's about where MVNO support for the device ends. A niche market largely untapped by MVNOs either because their carrier partners won't allow it or the MVNOs simply don't have the backend software to be able to handle the devices.
eSIM plans catering to those traveling internationally are another market MVNOs could look towards to differentiate. While Google Fi, and US Mobile allow their customers to access data at no extra cost while traveling internationally neither offer eSIM based service catering to would-be customers traveling to the USA. Support for that would certainly be welcomed by international travelers with eSIM devices. Instead, many are forced to go the archaic route. Simple Mobile offers a plan for international travelers, but those who want the plan must first land in the country before they can get it. Not only that, but they must also find and head out to a local dealer store selling the plan. Another missed opportunity for MVNO differentiation.
What the future holds in the market is up to the imagination. MVNOs that can turn imagination into reality have the best chance to survive and thrive.
---
---