Visible Adds eSIM Support For Select Android Devices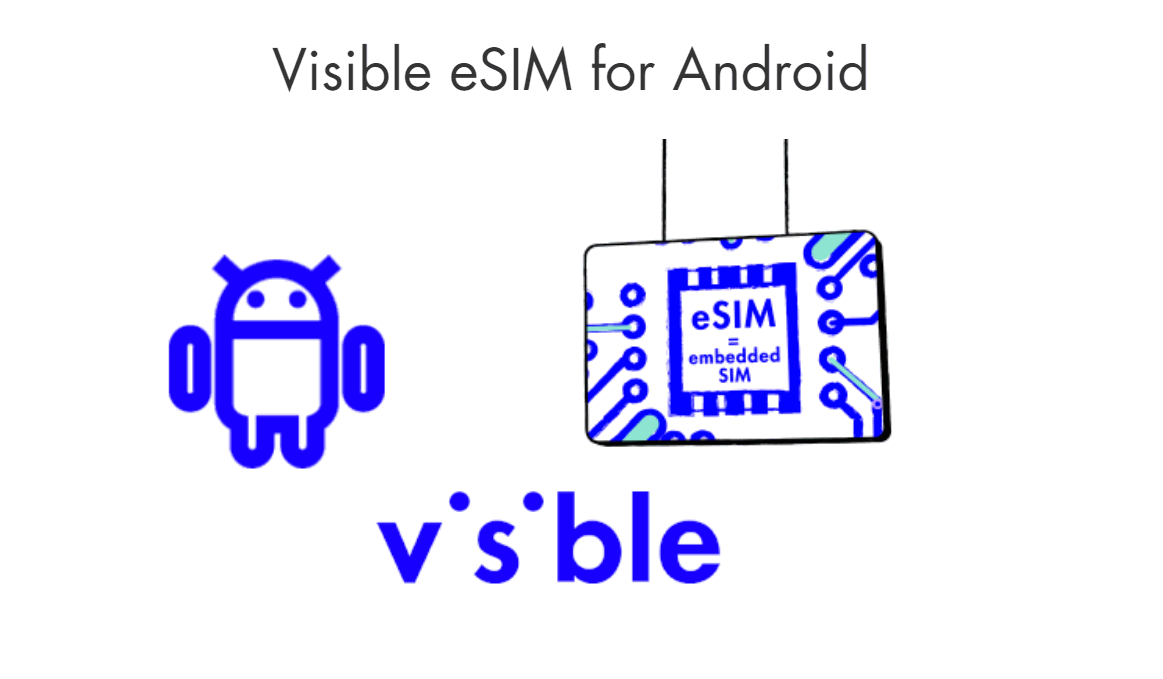 Visible has added eSIM support for select Android devices. Unfortunately, the list of supported devices is extremely limited. If you have one of the Google Pixel phones listed below, you can now activate on eSIM.
Google Pixel 5
Google Pixel 6
Google Pixel 6 Pro
Google Pixel 4a and 4a 5G UW
Update: 05/19/2022 - Visible has expanded its support of eSIM on Android. Samsung Galaxy S22 series phones can now be activated with eSIM, and possibly earlier generations of Galaxy phones.
Activating service with eSIM should be relatively easy. Visible advertises that it can be done in about 15 minutes. You can activate your eSIM through the Visible app that's available on both iOS and Android.
Visible launched eSIM support for Apple devices in late 2020/early 2021. BestMVNO first reported on Visible's eSIM intentions in October of 2020.
In January of 2022, BestMVNO reported that Visible began offering a free 15-day trial of service through eSIM for Apple devices. The offer has been supported through video advertisements. It's particularly interesting that a credit card is not needed to signup for the trial. In fact, no payment method is needed. Visible has not stated if the free trial offer is now available to Android devices. If you have a supported Android device, give it a try and let us know how it goes in the comments down below. Update: Some Reddit users have responded that they cannot get the free trial offer on their Android devices.
Visible only offers one phone plan priced at $40/month or $25/month when you join a Visible Party Pay group. The plan includes unlimited talk, text, and high-speed data plus unlimited mobile hotspot. The hotspot can only be used to connect one device at a time and hotspot data speeds are limited to 5Mbps. The plan also includes calling and texting to Canada and Mexico. At the end of January, Visible added Robocall Scam Protection to its plan.
Support for eSIM devices outside of the big three major wireless carriers, AT&T, T-Mobile, and Verizon, and their associated brands have been rather limited. However, things do appear to be slowly changing to the benefit of consumers with more MVNOs offering support for it.
At the end of January, Pure Talk began to offer activations through eSIM. US Mobile began to offer it at the end of last year and Mint Mobile began full support for it in early 2021. Google Fi has offered it for a couple of years.
---
---