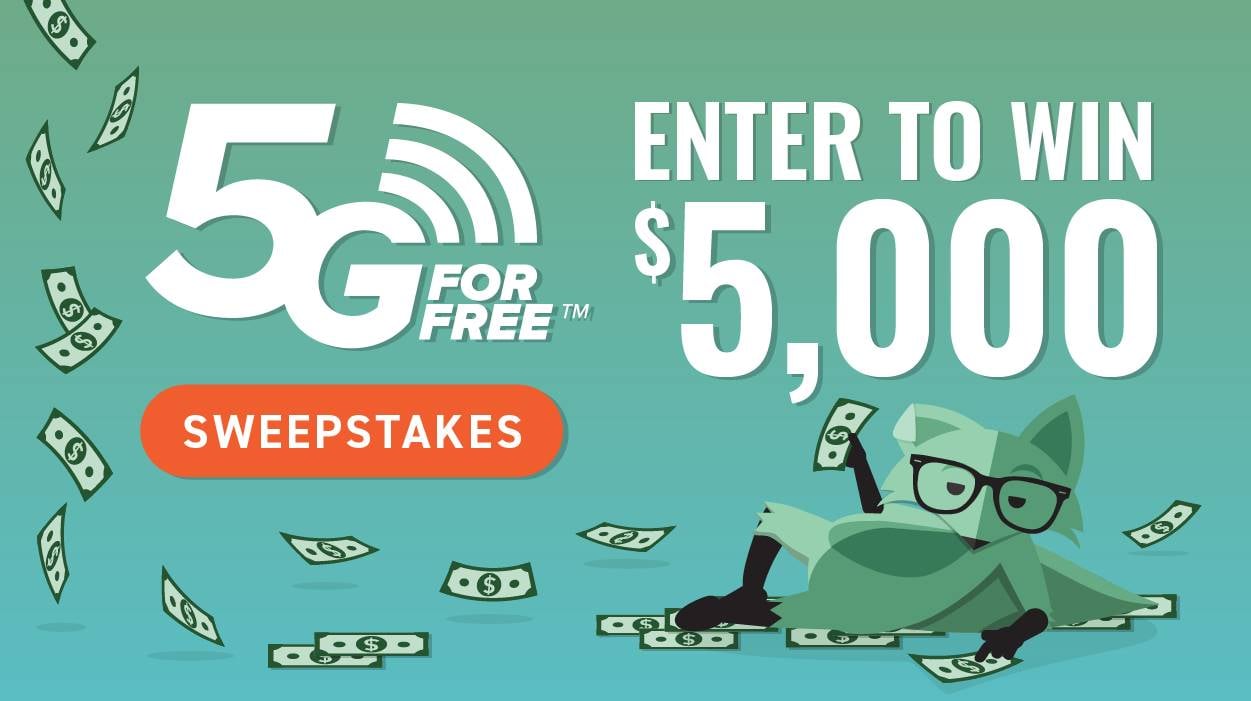 ---
Mint Mobile has launched a new free trial offer. The company has been busy over the past few days promoting the offer on social media. One ad, scene on Instagram, exclaims "Stop overpaying for wireless because you're afraid to switch. Try Mint Mobile on your phone with a free trial...not scary." There's also a new video out from Ryan Reynolds explaining the offer which you can watch below.
Claiming the offer requires potential customers to download the Mint Mobile app, (available on iOS and Android) and to simply answer a few questions and follow the steps to activate the service. Customers with an iPhone or Pixel device can activate service and the free no money down trial instantly via eSIM. Mint Mobile officially launched eSIM support for Pixel devices a few days ago. Alternatively to downloading the app, interested persons can also head on over to the Mint Mobile website to apply for the free trial offer. Once received, the plan will still have to be activated through the app. There is a limit of one free trial plan offered per customer. The plan comes with 250 SMS messages, 250 minutes, and 250MB of high-speed data. Those requiring a SIM kit must activate service within 45 days of receiving the trial SIM. Mint Mobile has long offered money-back trial kits for $5. Under the old offering, customers would have to buy the kit, and if they were unhappy with the service they could get a full refund within 7-days. The option to buy kits through other retailers still exists. Amazon sells the trial kit for 99 cents.
Enter To Win $5,000 From Mint Mobile
Mint Mobile has also launched a "5G for Free" sweepstakes. Visit the Mint Mobile website and you are bound to be hit with a pop-up window touting the giveaway. To enter the giveaway, you must subscribe to Mint Mobile's email newsletter through the pop-up window. You must remain subscribed to the newsletter for the duration of the promotion. The promotional giveaway registration end date is July 5, 2021. One lucky person will then win $5,000 from Mint Mobile. The drawing for the winner will take place on July 9, 2021. There is a limit of one entry per person.
Eligibility requirements also state that the giveaway is open to individuals who are 18 years of age or older and legal residents of the United States. Persons who already subscribe to the newsletter are not eligible for the contest. Alternatively, people who already subscribe to the newsletter, and those who don't want to subscribe have another method of contest entry. On a piece of 3" X 5" paper, you can print your name and complete address (no P.O. Boxes), daytime phone number, and date of birth. Mail to: 17870 Newhope Street #104-155, Fountain Valley, CA 92708 Attn: "5G for Free" Sweepstakes. No mechanically reproduced or photocopied entries accepted. Limit one entry per individual.
The potential Grand Prize winner will be notified by email and/or telephone. Failure to claim the prize within 72 hours of notification may result in disqualification and another prize winner chosen.
---
---