FreedomPop Has Been Acquired By Red Pocket Mobile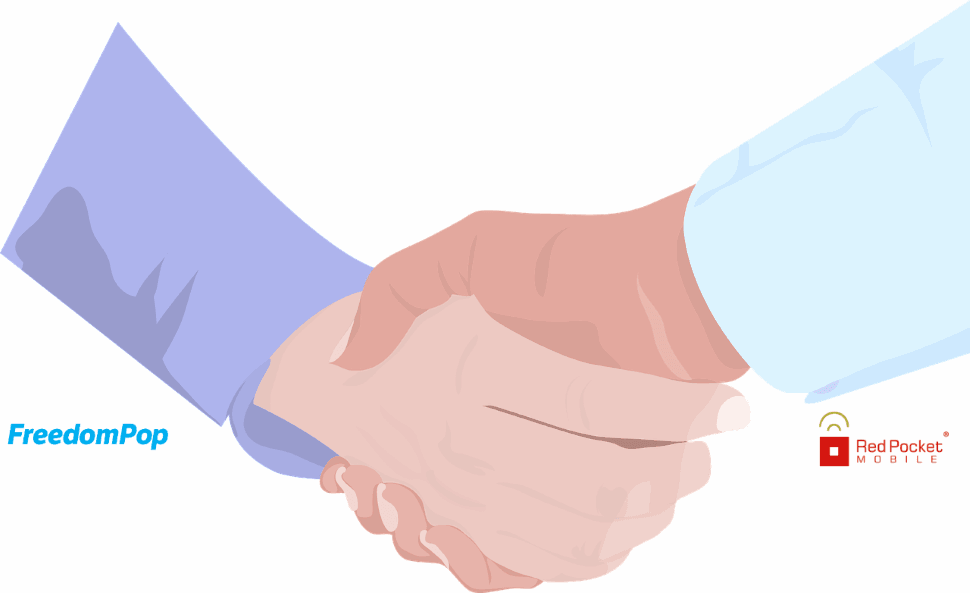 The company that runs FreedomPop, STS Media, announced today that it has agreed to sell the FreedomPop brand to Red Pocket Mobile.  Terms of the deal have not been disclosed, but a Reuters source familiar with the deal says the transaction value is in the "high eight figures."  STS Media also controls Unreal Mobile.  It is not known if Unreal Mobile was also sold in the transaction.  BestMVNO has reached out to Red Pocket Mobile's PR team for further clarification. (Update: Unreal Mobile was also acquired as part of the transaction.)
STS Media says that proceeds from the sale will be used to further invest in the technology that the company had been using to power FreedomPop.  Stephen Stokols, the Chief Executive at STS, says that the move will put STS in a better position to partner with other companies or private equity groups to allow it to aggressively pursue the purchase of Boost Mobile.
STS has said that it is speaking with several private equity groups and at least one "facilities-based buyer," on a partnership to buy Boost.  Stokols declined to name potential partners. A "facilities-based buyer" refers to a company that owns an actual wireless network, such as US Cellular, Verizon and AT&T.
Boost Mobile has been in the news a lot over the last several weeks.  Sprint recently agreed to sell off the prepaid brand if its merger with T-Mobile gets approved.  There are currently several known suitors of the brand, including its original founder, Peter Adderton, and Lifeline provider Q Link Wireless. Amazon has also been mentioned as being interested in purchasing Boost Mobile outright or purchasing any wireless spectrum that may be divested as part of the merger.
Red Pocket Mobile and FreedomPop both compete in the low cost MVNO market. Both providers sell a multitude of plans including pay by the month, multi-month and annual plan options.  FreedomPop is estimated to have between 1 million and 2 million subscribers.  A FreedomPop blog post in 2016 said that the company added more than 1 million subscribers since its initial launch.  An article in the LA Times in 2017 featuring quotes from Stephen Stokols had the count at 2 million.
Typically when an MVNO's subscriber base gets sold off to another provider the transaction details are unknown.  However, when TPO Mobile was sold off last year to Ting, TPO Mobile's subscriber base was acquired at a cost of $75/subscriber. TPO Mobile is a publicly traded company in the UK and made the figure known in a proposal to its shareholders.
FreedomPop differed from TPO Mobile in that FreedomPop featured free plans and sold cheaper service in general.  It would be surprising if FreedomPop's subscriber base also went for $75/subscriber. However, 1 million customers at a value of $75/subscriber would certainly be in line with the Reuters source that identified the value of the transaction between FreedomPop and Red Pocket Mobile as in the "high eight figures."  BestMVNO estimates that FreedomPop was sold to Red Pocket Mobile at a valuation of $37.50 - $75 per subscriber.
Update 6/7/2019
Ting disclosed in a tweet that it also acquired a part of FreedomPop.
On the contrary, we picked up a selection of FreedomPop CDMA customers: https://t.co/ZOczdbJD2m

We're excited! Details are forthcoming about a special FP CDMA rate plan which will be communicated to FP CDMA customers soon. We will not be adopting the Freemium model.

— Ting (@tingFTW) June 7, 2019
According to an SEC filing linked to from Ting's tweet, Tucows Inc, the company that owns Ting purchased FreedomPop's CDMA (Sprint) customers on May 31st, 2019.  Tucows also purchased CDMA customers from STS Media's other brand, Unreal Mobile. In total, 150,000 customers were purchased by Tucows, and of that number, 100,000 were subscribed to a free plan on FreedomPop.  The SEC filing says that Tucows Inc will pay up to $3.6 million for the subscribers. That amounts to up to $24 per subscriber.  The total purchase price will likely depend on how many customers decide to stick with Ting and how many convert from FreedomPop's free plan over to Ting.
Both Unreal Mobile and FreedomPop operated on the AT&T and Sprint networks. With Ting's SEC filing it seems likely that Red Pocket Mobile also purchased Unreal Mobile customers and only purchased those that had service on the AT&T network.  Red Pocket Mobile also only picked up FreedomPop's AT&T based customers.
In 2015 FreedomPop launched services in the UK.  By mid 2016 the company said it had a UK subscriber count at "six figures."  The FreedomPop UK website is still currently up and running. It's not known at this time if any of FreedomPop's foreign wireless properties have been sold.
---
---