Pure TalkUSA, TextNow And Visible Have All Launched National TV Advertising Campaigns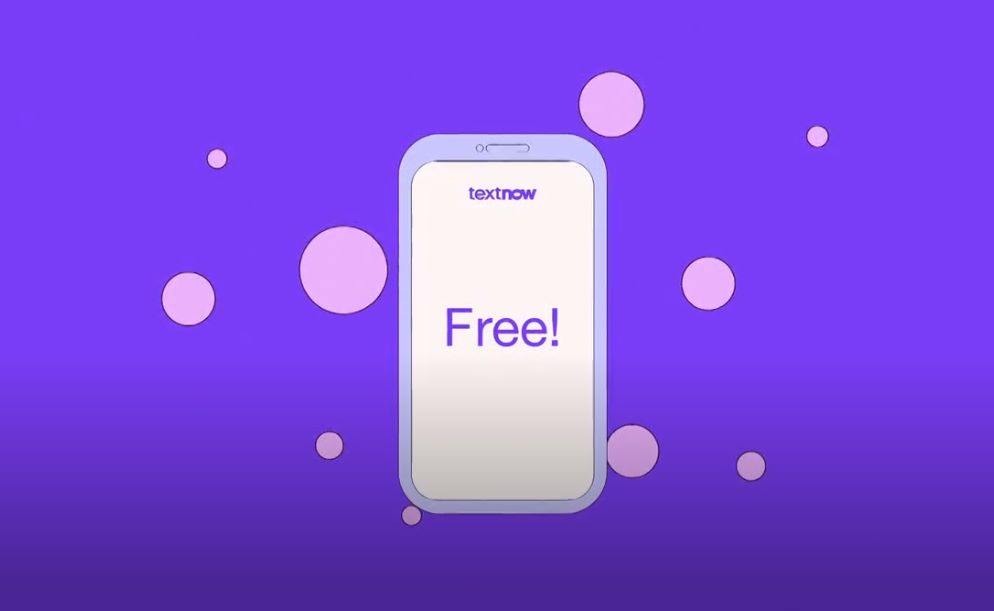 There's been a big shift in the brands that are spending on national TV advertising Wave7 Research recently reported to its subscribers. Lesser known brands such as TextNow and Pure TalkUSA are working to raise consumer awareness of their offerings through the advertisements. Verizon is also upping its spend on its prepaid division by finally marketing its prepaid brand Visible. Meanwhile, big money brands such as Simple Mobile and Total Wireless have not aired any commercials since March.
TextNow's New Commercials And Advertisements
Leading the way in advertising between the two smaller brands is TextNow. This past January TextNow launched an ad-supported free unlimited talk & text plan. At launch, the company said the plan was ten years in the making. Sustainable free plans have been hard to pull off for wireless providers in the past. Ringplus went under in 2017, and FreeUP Mobile launched two years ago with free plans that were discontinued within a year. However, TextNow is different compared to the other brands in that it has long offered free ad-supported calling and texting over WiFi without the need for a cellular network. The company applied what it learned over the years from that platform to its new free plan that was launched earlier in the year. The new free plan does use a cellular network. TextNow appears to be highly confident that its free plan will be a financial success as it has invested in new commercials to advertise the plan.
TextNow currently has two commercials airing on national TV. They may also be observed through streaming media like the "Now More Than Ever" commercial which you can view below. The commercial explains to viewers that "now more than ever, it's important to stay connected, TextNow makes phone service accessible for everyone." Viewers are then told that they can get a phone number and call and text their friends for free.
The other commercial airing is "Enough Stress," and you can also view it below. The ad features a person stating that they already have enough stress trying to find a job and pay bills. The person then proclaims that they don't want to focus on how many minutes they have left on their phone and goes on to mention that TextNow is all free.
To date, according to iSpot.tv both commercials combined have been aired over 1,200 times.
TV commercials aren't the only medium that TextNow has been using to promote its free plan. Wave7 Research reports that TextNow billboards have recently been spotted in at least a few cities across the country.
PureTalkUSA's New TV Commercial
Pure TalkUSA has been airing radio ads and getting paid mentions from talk show hosts during Fox News programming. The ads and mentions have primarily played during the Sean Hannity show. Now the AT&T powered MVNO has launched a new TV commercial that's started airing on Fox and Friends to go alongside its other advertisements. It's the first televised commercial from Pure TalkUSA since 2018.
Pure TalkUSA refreshed its phone plan lineup just a few weeks ago. The new commercial "Paying Too Much" highlights Pure TalkUSA's newly updated cheapest plan which features unlimited talk, text, and data with the first 2GB of data each month at high-speeds. The ad tells viewers that they are paying too much for their wireless bill, but they don't need to. It also tells viewers how they can receive 50% off their first month of service. You can check out the full ad below.
Visible's New TV Commercial
Visible's new commercial was actually launched several weeks ago and has been getting a lot of airplay both on national TV and through streaming media where I first saw it. According to iSpot.tv, the ad has already had several thousand airings. The commercial tells viewers that Visible uses Verizon's 4G LTE network and that it was designed to be the future of phone service. The audience is also told that Visible's phone service comes with unlimited talk, text, and data and subscribers can get their first month of service for just $25. If you haven't already seen it, watch it below.
Editor's Take
Verizon's prepaid division has been bleeding subscribers for 10 straight quarters. The new Visible commercial should help to raise awareness of the prepaid brand and may help Verizon's prepaid division to reverse the declines. The other brand commercials are also notable. They inform the public that there's more competition out there besides the big 3 carriers and their associated prepaid brands. And of course, that phone bills don't need to be expensive.
---
---