Boost And Metro Move In Unison With Increased Fees And Device Trade-In Program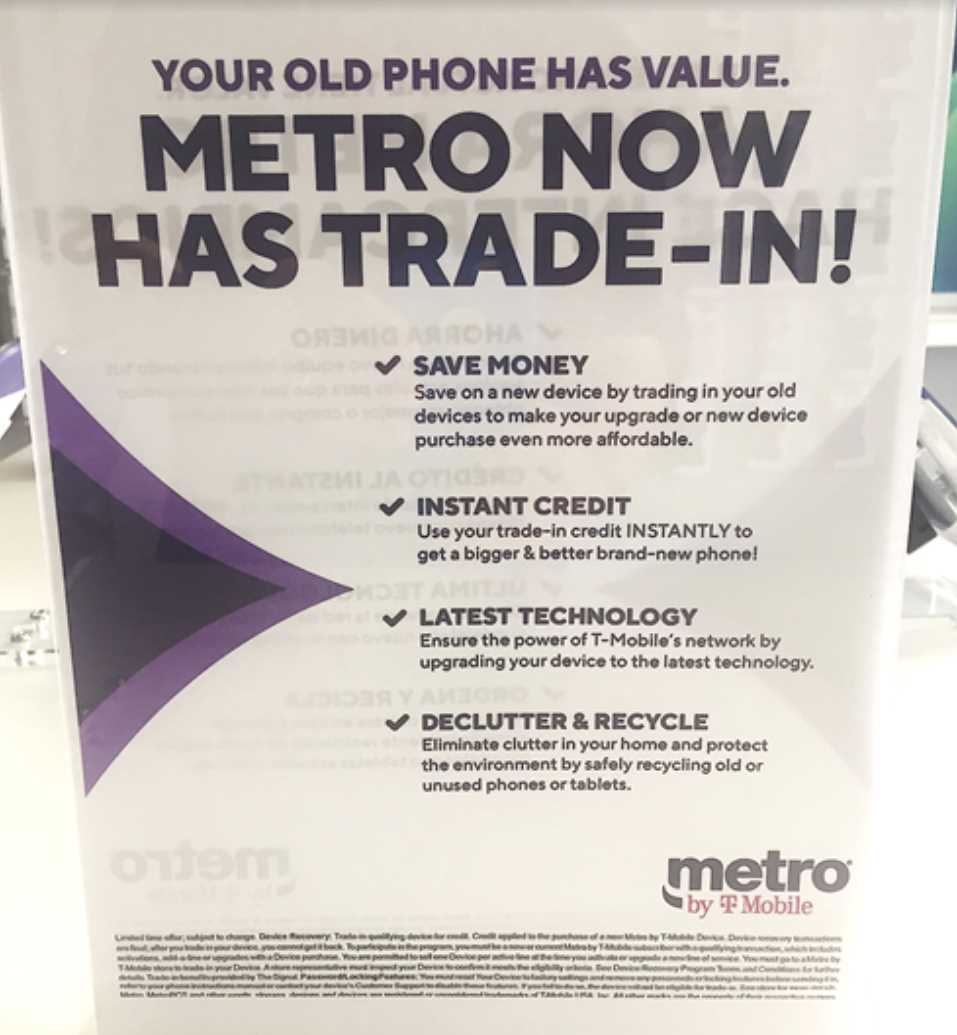 Boost Mobile and Metro by T-Mobile appear to be moving in similar directions. A new report issued by the firm Wave7 Research suggests competition is alive and well between the two providers, but it isn't all to the benefit of consumers. According to the report, Boost Mobile is set to raise its in-store payment fee from $3 to $4. This follows a move recently made by Metro by T-Mobile who just increased its in-store payment fee from $3 to $4 as well. Early last year, Cricket too increased its customer assistance fee by the same amount to $4. The payment fee is charged to customers who elect to pay their bills in stores. The fee increase is likely in place to push customers towards enabling auto-pay billing.
"The move of in-store payment pricing from $3 to $4 at prepaid has a larger context of carriers trying to improve profitability by pushing churn downward, as autopay does reduce churn. Prepaid carriers making moves in tandem shows how closely they keep an eye on each other."

– Jeff Moore, Principal of Wave7 Research
Last year, Boost Mobile, Metro, and Cricket Wireless all made moves in parallel. All three increased their current customer device upgrade eligibility timeline to 180-days up from 90-days for both Cricket and Metro while Boost moved it up from 120-days.
Boost And Metro Device Trade-In Programs
Earlier this year, Metro began to trial an in-store device trade-in program. Wave7 Research has begun to see signage in Metro stores highlighting the program. Early returns on the new program don't seem to be positive. The firm reports that some customers feel that their devices are being grossly undervalued and they actually feel insulted at their trade-in offers. Indeed, I just visited Metro's website to find out what my current device is worth in a trade-in. Metro said my Samsung Galaxy S8 Active is worth $25. No thanks. The same phone starts at $134 on Swappa. The phone is also priced multiples higher on eBay. Of course, I wouldn't expect to get the same value in a trade-in as what phones are selling for in 3rd party marketplaces. But Metro is nowhere close. If Metro wants the program to be successful, this will have to change.
Wave7 Research also noted that Boost Mobile too is trialing a device trade-in program. It's currently available in an extremely limited number of stores. The firm does expect a nationwide launch to be likely.
Similar iPhone SE Offers Available Through Both Providers
For several months both Boost and Metro had the same iPhone SE switcher offer running. Both providers advertised it as being available for $49.99 but required customers to actually pay $99 for it upfront, and then after 3-months, they got a $50 gift card. Now both providers have upgraded their promos to offer the device for $49.99 outright after instant rebates. Cricket was offering the phone for $49.99 but has increased the price to $99.99.
---
---