iPhone 7 Is Now Free At Metro, iPhone SE Promo Updated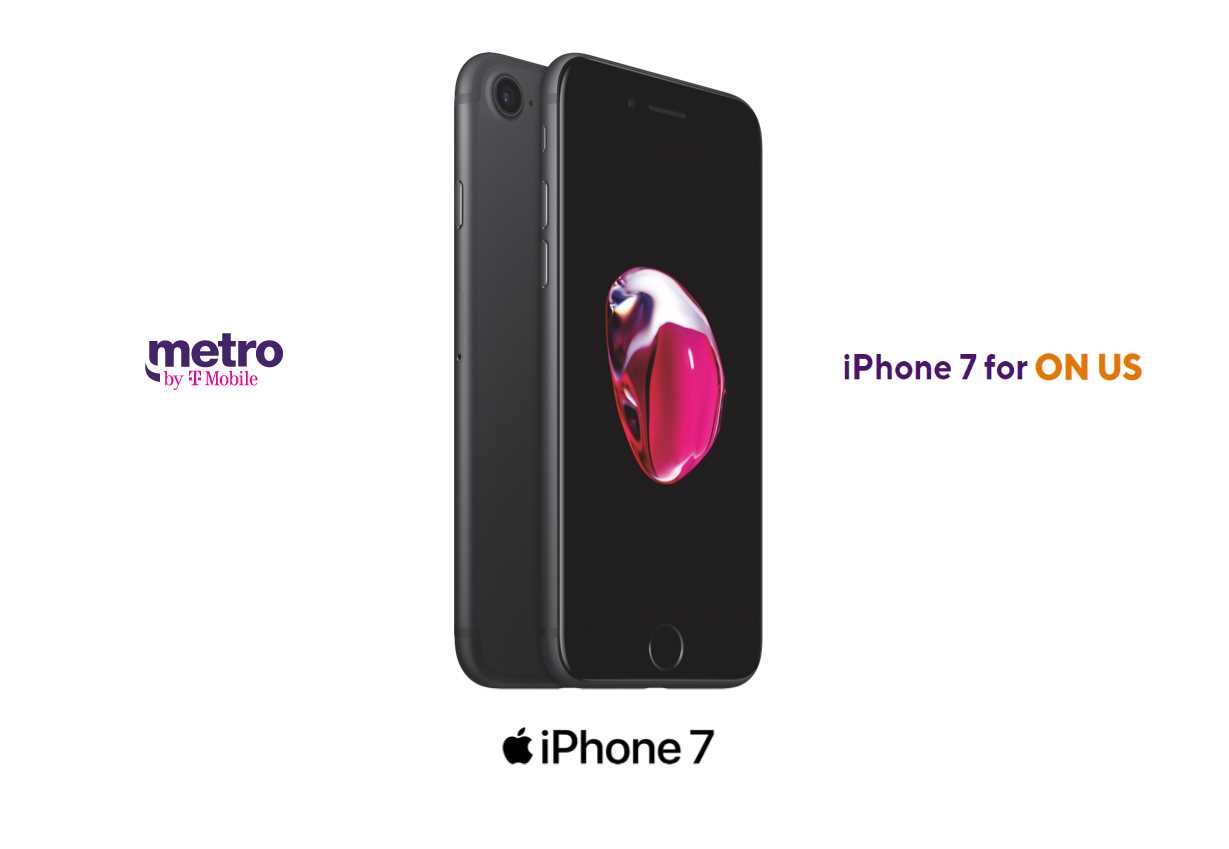 The iPhone 7 is now free for switchers at Metro By-T-Mobile. It had been available previously for $29.99. The iPhone 7 seems to be the featured low-cost Apple device that carrier prepaid brands are using to try and lure in new customers. At the end of July, Cricket also offered it for free before recently adjusting its deal price back up to $49.99. For months, AT&T stores have been featuring the device on storefront windows as available for $99. And Boost Mobile has had it as a deal with a fluctuating price between $29.99 and $49.99. Like all of the available promos, Metro's offer comes with limitations.
Metro's Get A New "iPhone 7 On US" Offer Fine Print
This offer is available in-store only and it is only available to customers porting in. Port-in promo eligibility requires that the customer must not have been a Metro subscriber within the past 90 days. If you're a former customer looking to take advantage of this deal take note. According to Wave7 Research's most recent prepaid report, early next month Metro is likely to change its current customer phone promo eligibility upgrade interval from 90 days to 180 days. This follows similar changes at Boost and Cricket Wireless. Both recently increased their current customer promo upgrade eligibility time frames to 180 days. And both also increased their returning as new customer promo eligibility time frames to 180 days. Given the changes at Boost and Cricket, I believe Metro will likely follow suit here and also increase their returning as a new customer switcher promo eligibility time frame to 180 days.
Now there is some other fine print here to know.
Phone numbers currently active on T-Mobile are not eligible for the deal. The phone will be made free by way of a $349 instant rebate. Customers will be responsible for paying sales tax based on the full value of the phone. There is a limit of two instant rebates allowed per account and household.
Don't Miss Out On More Deals Like This!
Get the next deal delivered to your inbox as soon as it's announced!
It also requires customers to have a valid ID that can be used to verify the customer's name, address, and date of birth through an independent database.
$49.99 iPhone SE Offer Updated
Metro has also updated its $49.99 iPhone SE switcher offer. The deal was first announced last month. The updated offer includes all the same basic eligibility requirements as before with a small change. Previously, switchers were given a $250 rebate when they ported into Metro. Then after applying autopay to their accounts and remaining an active subscriber for 6-months, they were given a $100 virtual prepaid card. The offer has now been updated to give customers a $300 instant rebate and a $50 virtual prepaid card after 3-months of service with autopay enabled. So this is actually an improved offer.
Wave7 Research noted in its latest prepaid report that Metro continues to push for customers to have autopay enabled within their accounts. Dealers are being incentivized to push autopay, and certain phone promos like the iPhone SE deal are only available with a full discount to customers that enable it.
"T-Mobile and Metro by T-Mobile like to zig while the competition zags. Cricket in late August became less competitive on phone pricing, but Metro is becoming more competitive in September. That said, Metro is now checking IDs and heavily pushing autopay, so the carrier is being somewhat cautious." - Jeff Moore, Principal of Wave7 Research
---
---