All Major Carriers Experienced Growth In Prepaid During The Same Quarter For The First Time In Years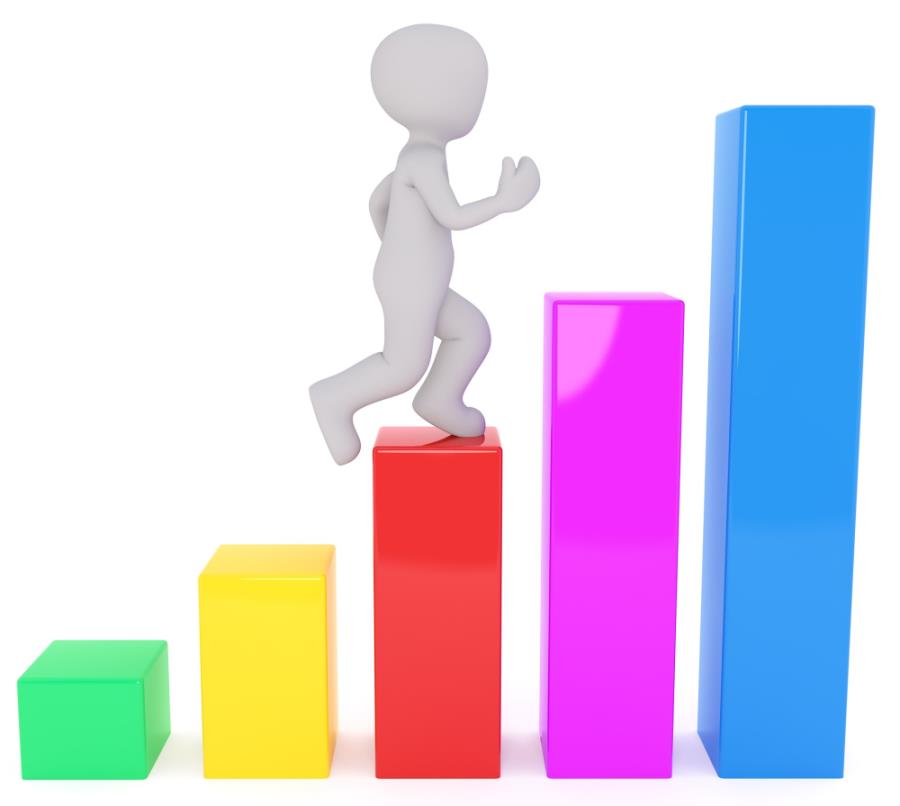 Quarter 2 of 2020 led to growth in the prepaid divisions of AT&T, T-Mobile, and Verizon. According to a recent report by the firm Wave7 Research, it was the first time in years that all major carriers experienced growth in that department.
AT&T led the way with a total of 165,000 net prepaid subscriber additions, followed by T-Mobile with 133,000 and then Verizon with 12,000. Most MVNO's don't report subscriber counts but the trend spilled over to at least one major MVNO that does provide counts. América Móvil, the parent of Tracfone and all of its related brands including Straight Talk Wireless had 214,000 total subscriber additions during the quarter. Ting Mobile, which was recently acquired by DISH didn't fare as well as the brand lost 15,000 subscribers during the period.
Prepaid Trends By The Numbers
The fact that Verizon had net prepaid additions during the quarter is quite an accomplishment. Prior to quarter 2, the carrier had lost prepaid subscribers for 10 straight quarters or 2.5 years. Wave7 Research's latest prepaid report illustrated the growth-loss trends over time associated with each carrier's prepaid division and also for Tracfone brands as a whole. The table below illustrates those changes.
Prepaid Wireless Subscriber Quarterly Gains/Losses
Verizon
AT&T
Sprint
T-Mobile
Tracfone
(Includes All Trac Brands)
Straight Talk
Ting
1Q19
-176K
+96K
-30K
+69K
-89K
+183k
-12.3k
2Q19
-213K
+341K
-169K
+131K
-164K
-30k
-3.7k
3Q19
-83K
+227K
-207K
+62K
-206K
-22k
+13.5k
4Q19
-121K
+8K
-174K
+77K
-353K
+75k
-4.7k
1Q20
-84K
-45K
-10K
-128K
-172K
+91k
-17.6k
2Q20
+12k
+165K
N/A
+133K
+214K
+270k
-15k
Current Total Subs
4M
18M
N/A
20.7M
20.9M
9.7M
256.6k
*Data sourced primarily from Wave7 Research's latest prepaid report, with supplemental info provided by SEC filings (Tucows, América Móvil). Wave7 Research notes that since 10/24/17 AT&T counts its prepaid Internet-of-Things connections in its prepaid subscriber numbers. This impacted overall subscriber gains/losses by 11K in 1Q19, 58K in 2Q19, 73K in 3Q19, 28K in 4Q19, -2K in 1Q20, and 30K in 2Q20.
Why Was Q2, 2020, A Period Of Growth For Major Carrier Prepaid Subscribers?
There are several big reasons why major carriers and Tracfone saw their prepaid subscriber counts grow in the quarter. For starters, the pandemic led to a lot of job losses. Consequently, many cellular subscribers likely looked for ways to cut costs, and prepaid is a good way for them to do that.
"Credit is one of the reasons for a shift of customers from postpaid to prepaid," said Jeff Moore, Principal of Wave7 Research. "Being jobless tends to damage credit scores."
Another big reason for the net additions is that carriers made a lot of special offers available in prepaid at the end of quarter 1 which carried over into quarter 2 to help those hurt financially by the pandemic.
At the end of quarter 1, T-Mobile, Metro By-T-Mobile, AT&T Prepaid, and Cricket Wireless all launched $15/month phone plans featuring unlimited talk and text with 2GB of high-speed data. For all but T-Mobile, the plans were temporary offerings that lasted at least until the end of May but still served to attract new subscribers.
New And Updated Phone Plans And Promos Were Announced
AT&T Prepaid
In April, AT&T Prepaid began to discount its most expensive and premium unlimited plan by $25/month lowering the price of the plan down to $50/month. The promo is still available now and offers new subscribers that rate for life as long as they choose to stay on the plan. Also in quarter 2, AT&T Prepaid launched new multi-month discount plans offering customers another way to save. Multi-month plans also benefited AT&T during the quarter by helping to reduce subscriber churn. AT&T's $35 prepaid plan was also updated to include 2GB of data up from 1GB.
New Plan And Commercials At Straight Talk
Tracfone owned Straight Talk Wireless had its plans updated during the quarter as well. The MVNO's $35 phone plan got a data increase to 5GB up from 3GB. The plan was also supported by radio and TV ads which help to drive subscriber growth. Straight Talk's growth in the quarter was the primary driver behind Tracfone's overall growth.
Verizon Wireless Makes Big Changes To Prepaid
The biggest surprise in the quarter came from Verizon. Verizon had long neglected its prepaid division. But Verizon made a lot of significant changes during Q2, 2020, to help reverse the trend of 10 straight quarters of losses.
In mid-March, Verizon launched a new prepaid brand Yahoo! Mobile with one offering, an unlimited everything plan for $39.99/month. In mid-May, BestMVNO noted that Verizon was pitching the new service to its millions of Yahoo! email subscribers by sending them an email notifying them of the new product launch. Yahoo's homepage also featured ads touting the service.
Towards the end of quarter 1, Verizon's other prepaid brand, Visible, got a new celebrity endorser in actor Dan Levy. But most significantly, Verizon began to spend heavily on advertising the brand on TV. A TV commercial airing nationwide and through streaming media was launched in quarter 2. It pitched to viewers an offer for an unlimited talk, text, and data plan on Verizon's 4G LTE network for just $25 for the subscriber's first month of service. (The regular rate is $40/month with taxes and fees included in the price.) The ad has been aired thousands of times and continues to run today. It most certainly helped to raise consumer awareness of the brand, something that had been lacking, and to drive subscriber growth.
The other big moves made by Verizon were to its own Verizon Prepaid brand. Online exclusive discounts were made available in quarter-2. Customers could save $10/month for life on Verizon's then $70 unlimited LTE data plan dropping its price down to just $55 a month with a $5 autopay billing discount applied. The same deal was made for Verizon's $50 plan with 16GB of 4G LTE data lowering its price to $35/month with an autopay billing discount applied. An offer was also made available to help those impacted by the pandemic. The $50 plan got a temporary data boost to 31GB of high-speed data.
"This is the first quarterly gain for Verizon prepaid since 3Q17," said Jeff Moore, Principal of Wave7 Research. Visible in May launched a TV ad blitz, touting unlimited on Verizon's network at $40/month. Probably not a coincidence," Moore commented.
---
---