Visible Has Its First New TV Ad In Nearly A Year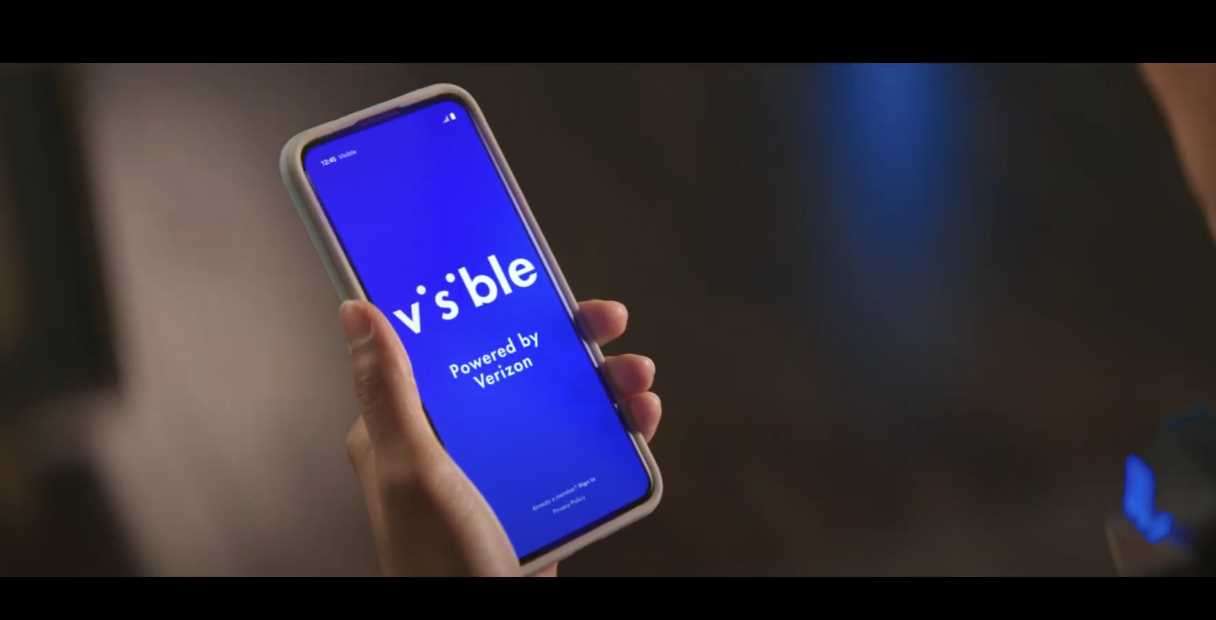 ---
Did you know BestMVNO is available to follow for free in Google News? Follow BestMVNO in your Google News app and keep up to date on wireless.
Follow BestMVNO In Google News
---
---
Visible is back with its first new TV commercial in nearly a year. In fact, it has not just one commercial but two.
The commercials began airing just days ago and have already aired hundreds of times. One of the commercials is on display via Visible's YouTube channel. It was uploaded on 2/22/21 and currently has over 1,100 views which is a decent amount of views for a channel with just 3,700 subscribers.
Late last year it was confirmed that Visible was runnning ads in "paid media channels for digital advertising." Visible did not wish to elaborate on what that meant, but the company has a trio of YouTube videos dating back to October of 2020 that have collectively accumulated nearly 20 million views. At least one of those ads aired on the TV streaming platform PlutoTV. None of them aired over traditional TV airwaves.
Visible's New Commercial: Wireless That Doesn't Play Games
Visible's newest commercial, "Gamer:30," features a person seated in a chair with a video game controller in hand exclaiming "Visible is wireless that doesn't play games." The person points out that Visible has "no surprise fees and legit unlimited data." What's interesting is that the commercial first appeared on Visible's YouTube channel the same day that T-Mobile announced a new wireless plan with what can also be called "legit unlimited data."
Subscribe to BestMVNO and always be informed of the latest deals, plans and carrier promotions!
The ad continues on to mention that service costs as little as $25/month, and "the best part is it's powered by Verizon." The Verizon callout is also particularly interesting as Verizon is still believed by many consumers to be the best network and it is certainly a premium brand. The ad also mentions Visible's newly revamped referral program, which offers subscribers wireless service for just $5 when they refer a friend. Check out the whole 30-second ad below.
The other new ad is likely a variation of the one available on YouTube as it's also called "Gamer" but is not yet available online for viewing.
Verizon has kicked off 2021 by really putting a lot more effort into its prepaid Visible brand. Just a few weeks ago Visible formally announced that it was offering 5G network access and support for eSIM devices. The two features soft-launched a couple of months prior. Also announced was an additional plan feature, the inclusion of calling and texting to Mexico and Canada at no extra charge. Visible also changed how its Party Pay group discounts work by removing the limit on the number of members that can be in a single group. And now Verizon is pushing forward with Visible by opting to spend money marketing the brand on TV for the first time in nearly a year.
---
Be sure to follow BestMVNO on Twitter for additional wireless coverage, deals, insights, and even debates!
Follow @BestMVNO Twitter
---
---