T-Mobile's Magenta Max Plan Is More Hype Than Bite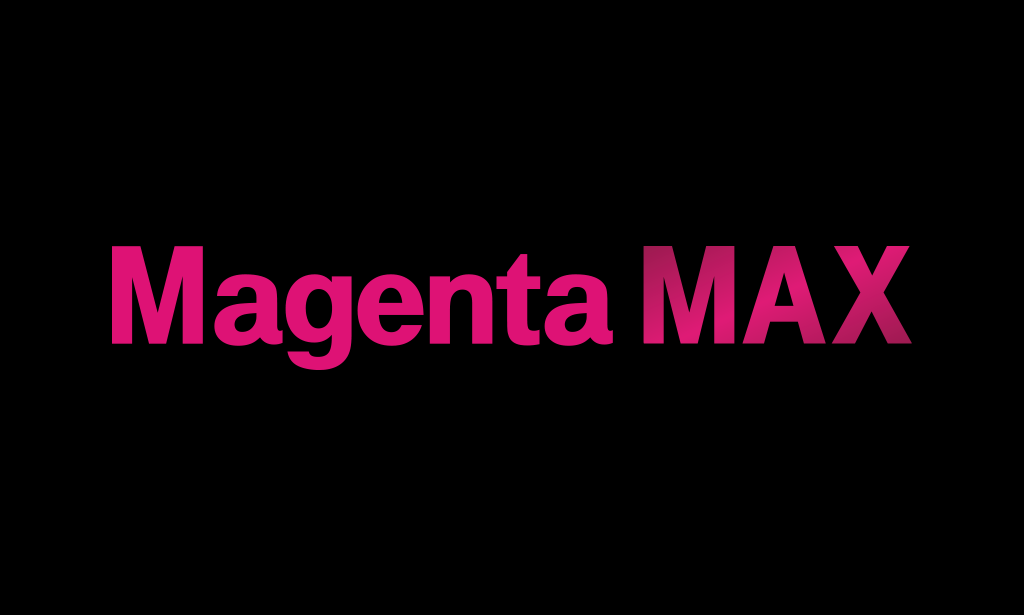 T-Mobile has announced that on 2/24/2022 a new wireless plan will become available called "Magenta Max." The plan was announced in typical T-Mobile grandiose fashion, with more hype than bite.
T-Mobile proclaimed in a press release that it's "un-leashing 5G like no one else." Magenta Max is "the first and only 5G smartphone plan built to show what a truly powerful 5G network can do for consumers. Magenta Max delivers Premium Data - 4G and 5G - on your smartphone." Translated, T-Mobile says that this plan will not have a prioritization policy in place. Customers that consume over a certain amount of high-speed data in a month won't have their data speeds temporarily slowed during times of congestion. So is this really different than other carrier plans like T-Mobile claims? In some ways yes, in some ways no. But before further diving into that, let's further examine the plan that was announced today.
Magenta Max Plan Details
Magenta Max is an unlimited talk, text, and high-speed data plan. It will come with the following additional features:
Netflix on Us – now for single lines and family plans
Unlimited streaming at up to 4K UHD resolution
40GB of high-speed smartphone mobile hotspot data (and unlimited 3G speeds after that) – the industry's best for consumers
Free gifts and discounts via T-Mobile Tuesdays
Unlimited Gogo in-flight texting and Wi-Fi all flight long
Free texting and data in 210 countries and destinations
unlimited talk, text and data in Mexico and Canada with up to 5GB of high-speed data before throttle to 256Kbps
Free Scam Shield Premium protection, including free Scam Block and Caller ID
T-Mobile has not said what this plan will cost for single-line customers but it may very well be the same as what current Magenta Plus customers pay which is $85/line. T-Mobile says the Magenta Max plan will take the place of the Magenta Plus Plan.
The carrier did announce that for subscribers with 3-lines of service with autopay enabled on their accounts the price will be $57/line. This is the same price as T-Mobile's Magenta Plus plan. But as a limited-time launch special, T-Mobile is offering the new Magenta Max plan for $47/line for 3-line customers.
The outgoing Magenta Plus plan differs from the new Max plan in that it only included 20GB of high-speed hotspot data, and after customers consumed more than 50GB of high-speed data during a billing cycle, speeds were temporarily slowed during times of network congestion.
Magenta Max Plan Fine Print: Why It's More Hype Than Bite
There is not a ton of fine print here, but there are still things to know. For starters, it seems videos will not stream at up to 4K UHD by default. T-Mobile says customers can activate up to 4K UHD streaming or videos will typically stream at 480p. There's also a limit of one Netflix on Us subscription per account. Customers must maintain their lines in good standing to keep their Netflix subscriptions.
Mobile Hotspot Tethering Details: Where's The Bite?
And here it is. A big reason why this plan is more hype than bite. Customers will still have limited high-speed hotspot usage. Only the first 40GB of hotspot data each month will be available at up to 5G data speeds before throttling to 600Kbps. Furthermore, T-Mobile says that smartphone and tablet usage is prioritized over hotspot usage. So customers may experience faster data speeds on their phones or tablets than when they use hotspot. T-Mobile also warns that primary data usage must be on a smartphone or tablet. Specifically, "for the small fraction of customers using >50GB/mo., primary data usage must be on smartphone or tablet." T-Mobile does not make it clear what will happen to customers that violate this, but having their service restricted or terminated may not be out of the question.
Despite T-Mobile bragging about its network capacity in its press release today announcing the plan, it still doesn't have the capacity to truly offer a wireless plan without speed limitations. And that's why there's a high-speed data limit on hotspot usage. Interestingly, Verizon Wireless has no such restriction on its top plan. Verizon customers in an area with Ultra Wideband (UW) 5G coverage get unlimited hotspot usage at 5G UW data speeds. Of course, Verizon's Ultra Wideband network is still extremely limited at this time with coverage only available in around 60 cities. But no major carrier has a true nationwide Ultra Wideband/mmWave 5G high-speed data network at this time. Until they do, wireless plans will still have certain speed limitations and restrictions in place.
The other thing to note is although T-Mobile will no longer deprioritize its user's data speeds once they consume more than 50GB of high-speed data during a billing cycle, they still have to have measures in place to ensure all of its users have reliable and useable wireless service. Data speeds will still be dictated by network capacity and the type of network available in a given location.
Magenta Max Isn't The Only Plan Change
T-Mobile's Magenta Max plan isn't the only plan change announced by T-Mobile. T-Mobile's $70 "Magenta Plan" will now include 100GB of high-speed data before data speeds face temporarily throttling during times of network congestion. High-speed hotspot data will also be increased from 3GB to 5GB. The plan is available for a limited-time priced at $40/line for 3-lines.
T-Mobile is also waiving switcher fees for qualifying port-ins from AT&T and Verizon. The carrier is covering $10 SIM card and $20 assisted support charges. T-Mobile will also pay off device balances of up to $650 for customers of another carrier looking to bring their devices over to T-Mobile. Device balances will be paid off by way of a virtual prepaid card.
Editor's Take
So what type of consumer will actually benefit the most from the new Magenta Max plan is hard to say. On paper, the plan is certainly different compared to other carrier plans on the market. But still, with the hotspot limitations in place, this plan to me seems more hype than anything else. Perhaps T-Mobile is the big winner here if they can get more customers to pay more by upgrading to their highest-priced postpaid plan.
---
---