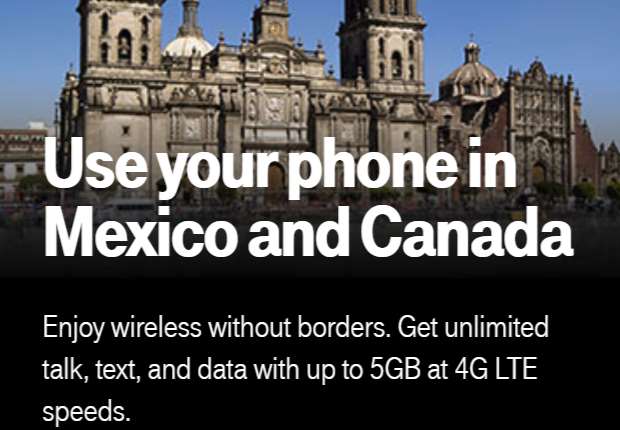 ---
If you're a T-Mobile customer that likes to travel to either Canada or Mexico, starting next month a limit will be put into place as to how much data you can use while across either border.  The change will be applied to T-Mobile ONE, Simple Choice North America, and any other legacy plans that have the feature.
T-Mobile is placing a maximum high speed data limit of 5 GB on all qualifying plans before throttling data speeds to 128 Kbps.  T-Mobile ONE Plus customers will have their speeds reduced to 256 Kbps as those customers already pay a premium for higher throttled data speeds while traveling abroad.
Those who pay an even bigger premium for T-Mobile ONE Plus International will be the only T-Mobile customers to still have unlimited LTE data while traveling in either country.
Although the changes are set to take place on November 12th, the T-Mobile website is already advertising the new data limits on its T-Mobile ONE plan details page.
T-Mobile says it made the change "in order to prevent usage beyond the intent of the product."  This of course could be translated to mean, "we wanted to increase our ARPU with a select subset of customers."
The company said that the change should only impact about 1% of its traveling customer base.  Most customers use less than 5 GB of high speed data while across either border.
T-Mobile is no longer allowing its customers to dip into their data stash while traveling in either country.    However, Data Stash accruals will still be permitted.
This is another unfortunate change recently announced by T-Mobile or one of its brands.  Yesterday, it was noted that the company's prepaid brand MetroPCS lowered the amount of data included with its $40 plan.
Although the policy change will impact only a small subset of customers, the change should be welcomed by AT&T.  AT&T and its prepaid brand Cricket Wireless both continue to offer plans with full speed data roaming while in Mexico and Canada to the maximum amount of high speed data that their plans come with.
---
---