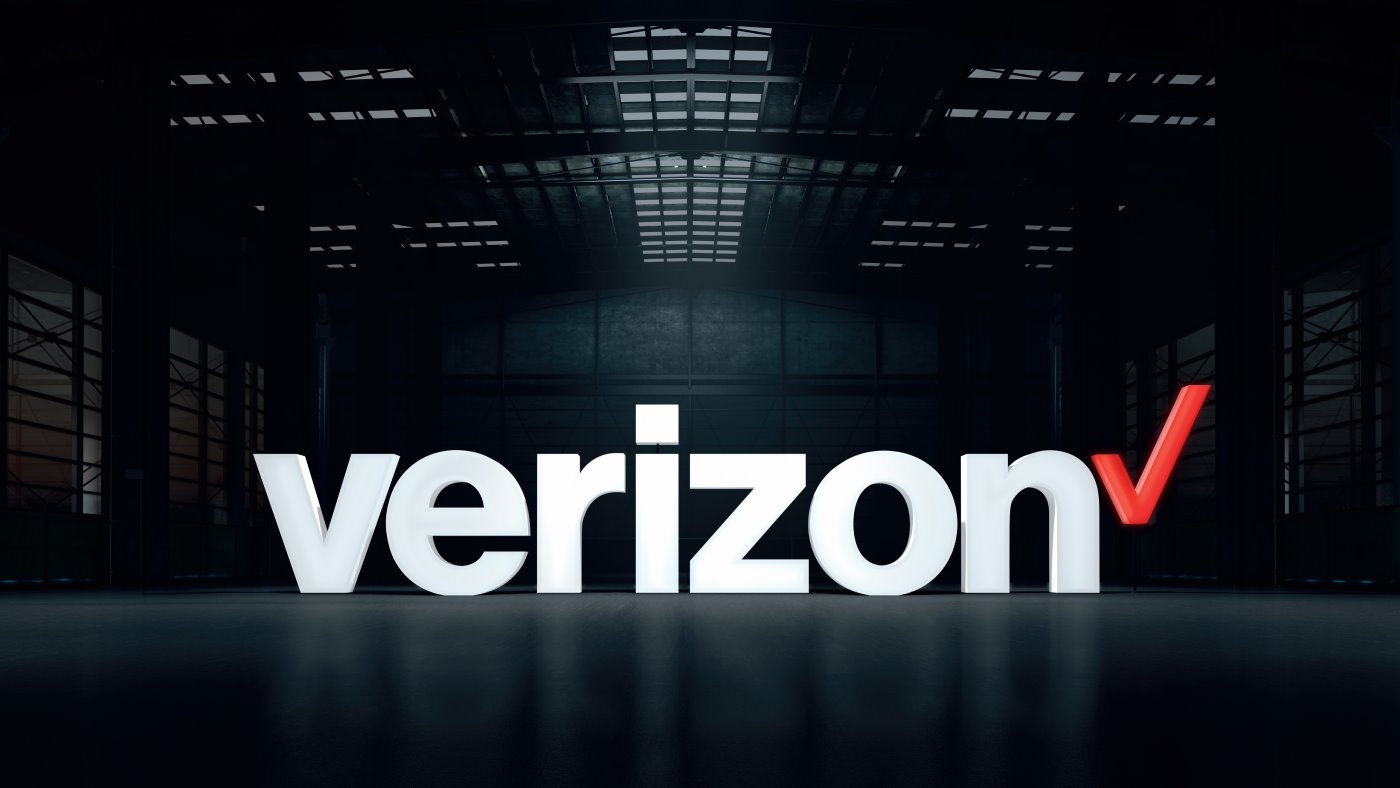 ---
According to the opening statement in a recent filing by Verizon to the FCC, "a combined Verizon/TracFone will deliver enhancements to consumer welfare, and the proposed transfer should be approved." The FCC should meet this claim with heavy skepticism.
Verizon has a history of being absolutely terrible to its MVNO and prepaid partners and doing the complete opposite of "delivering enhancements to consumer welfare." Case in point, for years Verizon limited the data speeds of its MVNO providers to a maximum of 5Mbps while other carriers had no such limits. Verizon MVNO plans have also been more expensive than other providers, and the number of independent Verizon MVNOs is smaller than other carriers MVNO partners. It is only recently that Verizon has become a little more MVNO friendly allowing for improved rates on some MVNOs like US Mobile. However, given Verizon's history, one has to wonder whether Verizon is doing it to help gain favor with the FCC so that its acquisition of TracFone gets approved.
Verizon Ignored The Prepaid Market For Years
There's a reason why Verizon's own prepaid brand, Verizon Prepaid, failed to grow for years. Prepaid has always been an afterthought to Verizon. In fact, in 2016, Verizon's then CFO Fran Shammo basically admitted so: "Our retail prepaid is above market. We're really not competitive in that environment for a whole host of reasons and it's because we have to make sure that we don't migrate our high-quality postpaid base over to a prepaid product....And quite honestly, we use the TracFone brand as our prepaid product."
Wave7 Research has reported that Verizon Prepaid displays are no longer seen at most Verizon stores and that Verizon store reps are reluctant to sell Verizon Prepaid. Jeff Moore, Principal of Wave7 Research believes Verizon's acquisition is more about the bottom line than serving the prepaid market. He commented to BestMVNO, "Verizon's acquisition of TracFone is positive for Verizon's margins. That's the bottom line of the TracFone acquisition. Verizon has never had any passion for serving the prepaid market. My expectation is that Verizon will retire some TracFone brands while neglecting some others."
Now Verizon is trying to develop two online-only prepaid brands, Visible and Yahoo Mobile. Perhaps instead of purchasing TracFone, Verizon should try investing in these brands? Maybe put phones into stores and dealerships as all the other carrier prepaid flanker brands do? Other carriers' flanker brands regularly feature multiple free phone deals for switchers, a sure-fire way to obtain subscriber growth. However, that strategy has been ignored by Verizon. The other carrier prepaid flanker brands also heavily advertise their products regularly on radio and TV, yet Verizon has had very limited TV advertising for its Visible prepaid brand, nothing for Yahoo Mobile, and no radio advertising for either brand.
Verizon Falsely Claims 75% Of Prepaid Market Belongs To Metro, Cricket, And Boost
Verizon's filing also claims that 75 percent of the prepaid market is serviced by Metro, Cricket, and Boost Mobile which "enjoys mandated below-market wholesale rates while DISH builds a network that will provide Boost with the benefits of owner's economics." This isn't exactly being truthful. For starters, the aforementioned brands DO NOT account for 75% of the prepaid market. Many prepaid providers and MVNOs do not publicly state their subscriber counts. Only a handful do. Let's take a look at some of the last known publicly stated subscriber counts of Metro, Boost, and Cricket and compare them with the rest of the market.
It doesn't take much to see from the numbers above that Cricket, Boost, and Metro don't account for 75% of the prepaid market. Using the numbers above we can see that they account for 59.6% of the market. For some reason, Verizon neglected to mention its 4m prepaid subs in the filing that account for 6.2% of the known prepaid subscriber counts in the market. TracFone accounts for 31.4%. The numbers are clear, yet Verizon and its lawyers seem to be trying to pull one over on the FCC and the general public. There are literally dozens of MVNOs and prepaid providers on the market that further and perhaps significantly dilute all of those numbers. Although most other prepaid providers are smaller and likely have 200k subs or less, there are a handful more that are estimated to have 750k to 1.5m+ subscribers. Two of those larger brands include Mint Mobile and Pure Talk.
Boost Mobile Does Not Offer Industry Best Rates
Verizon's filing suggests Boost must offer its customers great rates that others can't compete against to even point out that Boost is receiving below market-value wholesale rates. But that couldn't be further from the truth. Below is a table of Boost Mobile's plans compared with a few other prepaid MVNO providers that also use the T-Mobile network for coverage.
Monthly Plan Rates For Several T-Mobile MVNO Providers

| | | | |
| --- | --- | --- | --- |
| Boost Mobile | Tello Mobile | US Mobile | Mint Mobile Y |
| 1GB $10n | 1GB $10 | 1GB $14 | 4GB $15 |
| 2GB $15n | 2GB $14 | 5GB $17 | 10GB $20 |
| 5GB $25 | 6GB $24 | 12GB $22 | 15GB $25 |
| 15GB $35s | 25GB $39 | 30GB $32 | 35GB $30 |
| 35GB $50 | | 50GB $45 | |
N = available to new customers only
Y = requires an annual plan to get rate
S = pricing starts at $45, customers must stick with Boost for 6-months for price to drop to $35
The table indicates that other prepaid providers can compete just fine in the market against Boost Mobile, despite Boost receiving below market-value wholesale rates. In fact, the table highlights that other providers actually offer better rates than Boost Mobile, despite Boost's supposed competitive pricing advantage. Interesting that Verizon even wants to call attention to this given the data provided above and that DISH recently called T-Mobile anti-competitive with its plans to shut down a 3G network that millions of Boost customers rely on.
Verizon States That TracFone's Losses Over The Years Are At Expense Of Metro And Cricket
Verizon's FCC filing also states that TracFone has lost nearly 20% of its customers in recent years, while Metro and Cricket have doubled largely at the expense of TracFone over the same period. This is another truth-bending statement. While it's true that TracFone has lost 20% of its subs since 2016 shrinking from 26.07m subs to 20.6 million over that time span, the reason for the loss and where those subs went is not as Verizon implies. The overwhelming majority appear to be due to a loss of Lifeline subscribers.
TracFone Brands Subscriber Counts

| | | | | |
| --- | --- | --- | --- | --- |
| Year End Subscriber Totals (From SEC Filings) | Total | Lifeline (Safelink) | Straight Talk | Other Brands |
| 2020 | 20.6m | 2.035m | 9.6m | 9.043m |
| 2019 | 20.8m | 2.173m | 9.382m | 9.321m |
| 2018 | 21.688m | 2.871m | 9.176m | 9.641m |
| 2017 | 23.132m | 4.216m | 8.734m | 10.182m |
| 2016 | 26.070m | not reported | not reported | not reported |
| 2015 | 25.668m | not reported | not reported | not reported |
| 2014 | 26.006m | not reported | not reported | not reported |
| 2013 | 23.659m | not reported | not reported | not reported |
In 2017 TracFone reported that it had 4.216m Safelink Lifeline subscribers while in q4 of 2020 the number decreased to 2.035m. The numbers in 2016 were not publicly stated. On Lifeline, more stringent requirements for Lifeline eligibility among other regulatory and economic reasons have led to subscriber losses over the years for providers all across the board, not just at TracFone. Since 2012, the number of Lifeline subscribers has been declining steadily. The number of subscribers peaked in 2012 with 17.5m subs and currently stands at 8.7m subs. So TracFone's Lifeline losses are not entirely indicative of a lack of ability to compete against Metro and Cricket as Verizon would like you to believe. They are simply part of a larger trend in that market segment that is controlled by the government and the financial well-being of consumers. Meanwhile, since at least 2017, TracFone's flagship brand, Straight Talk Wireless, has actually enjoyed growth. In 2017 Straight Talk had 8.734m subscribers, but that number grew to 9.6m in 4Q20. Clearly, consumers find value in the brand over competing brands allowing it to grow. The rest of TracFone's subscribers come from its other brands which include TracFone itself, Simple Mobile, Total Wireless, and Walmart Family Mobile among several others. Collectively, the brands did lose 1m subs from 2017 to 2020. Still, those 1m in losses during that time no way add up to a doubling for Metro and Cricket.
What all these numbers do show is that carrier prepaid brands, when properly invested in by the carriers, are certainly capable of growing faster than their prepaid MVNO counterparts. However, if we look at postpaid MVNO providers, the picture is vastly different. Xfinity, Spectrum, Consumer Cellular have all shown massive growth over the years. Consumer Cellular has 4 million subscribers. Xfinity Mobile, which has been on the market for nearly 4-years is closing in on 3-million subscribers. Spectrum Mobile which launched in 2018 also has well over 2-million subscribers.
Verizon Alleges Lifeline Will Benefit If It's Allowed To Acquire TracFone
Verizon's FCC filing further states: "The transaction will strengthen TracFone's ability to continue participating in Lifeline. Commenters also either ignore or fail to grasp that this transaction will bring facilities-based competition to Lifeline service. Today, T-Mobile is the only facilities-based provider that offers wireless service in the Lifeline program directly to consumers. Verizon's acquisition of TracFone will introduce some much-needed facilities-based competition to this space, once again benefitting consumers."
This statement should also be met with plenty of skepticism. While it's true, facilities-based competition is certainly good for consumers, suggesting that Verizon actually cares about this part of the market is a stretch. If Verizon felt the need to bring competition to the space, where has it been all these years? Why didn't it push harder to provide services to those customers? The reason is those consumers wouldn't help Verizon's bottom line. So why should we believe that they all of a sudden matter to Verizon now? They likely don't, but Verizon will certainly argue the opposite so that it can gain approval of its TracFone acquisition. If Verizon wants to be more involved with Lifeline, it can, and it doesn't need TracFone to do so.
The FCC Must Meet Verizon's Claims With Heavy Scrutiny
If the FCC is really to allow Verizon to purchase TracFone it must carefully consider the market implications and must seriously contemplate requiring Verizon to unload several Tracfone brands to keep competition in the market, not away from it. The market already has 3 major carrier brands that are home to the majority of postpaid wireless subscribers. Does it really need the prepaid market to be a 3-horse race controlled by the carriers as well? The FCC can also block the deal and force Verizon to actually spend money growing its own prepaid brands rather than allowing them to take the largest independent provider off the market.
Some, like Boost Mobile's founder Peter Adderton, argue that losing TracFone as an independent prepaid provider means other MVNOs may lose negotiating power in their ability to obtain good rates from their carrier partners. According to Adderton, with TracFone's large subscriber base and use of multiple networks, it has leverage in negotiating contracts with each carrier. Other, smaller MVNOs can then use TracFone as a reference when looking to renew their own contracts with the carriers. But take TracFone away and that leverage is downright gone.
This could possibly have a Neg impact on the wholesale market and other MVNOs ,as they for sure leverage there carriers for better deals based on what Trac got and the reliance on MVNOs to target prepaid for carriers is now gone, don't forget Dish long term plan is not as a mvno

— Peter Adderton (@peter_adderton) September 14, 2020
---
---