Consumer Cellular Offering $25 Account Credit For New Lines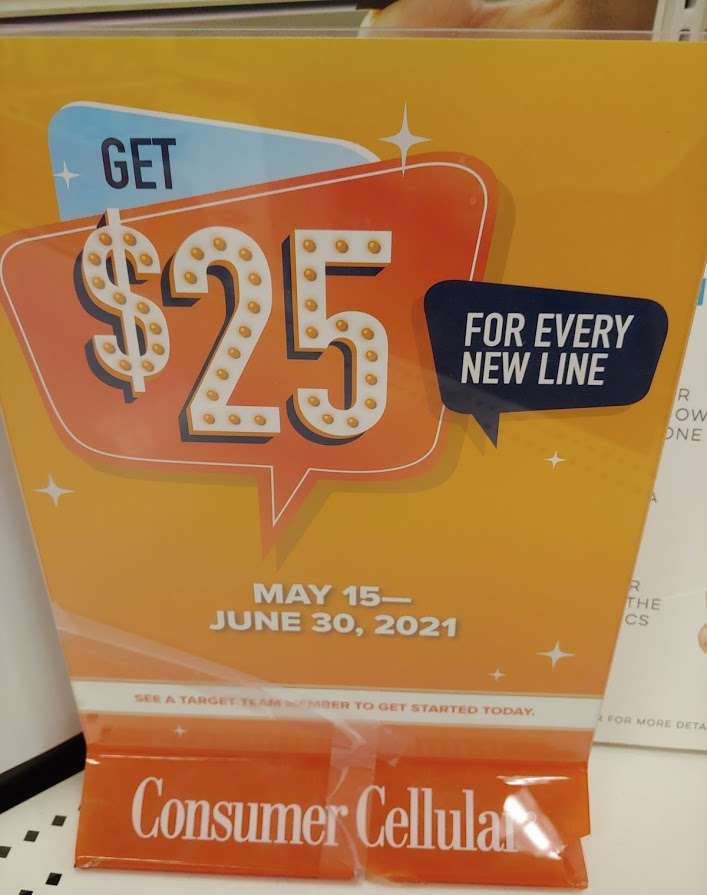 On 5/15, Consumer Cellular launched a promo offering $25 account credits to new lines of service. Wave7 Research noted the deal and detailed it in a prepaid report the firm recently sent out to its subscribers. The offer is valid for both new customers and current customers adding a line. This deal is scheduled to be available until 6/30/21. The account credits are automatically applied to the customer's account immediately after activating a new line of service.
Promotional Offer Is Available For Both Tablets And Phone Lines
The promotional offer is not just valid for cellular phone plans. Those who purchase Consumer Cellular's GrandPad tablet or their hybrid smartphone tablet ConnectPad device and activate either as a new line will also receive the account credit. Similarly, those activating a line of service using Consumer Cellular's Wireless Home Phone Base are also eligible for the credit. Consumer Cellular describes its Home Phone Base as letting "you turn your landline into a new line on your cellphone plan.....Plus, if you wish, you can keep your current home telephone and even use your existing number telephone—simply plug it into the ZTE wireless home phone base, and you've got home phone service anywhere you go!" A Wireless Home Phone Base line costs $15/month, A GrandPad plan costs $40 for unlimited data, and ConnectPad plans start at $40/month.
Available Phone Plans
Consumer Cellular's phone plans start at $25/month for unlimited talk and text with 500MB of shared data and $15/month for talk only plans with 250 minutes and $20 for unlimited minutes. Additional shared data lines can be added to any unlimited talk and text plan for $15/month. A summary of Consumer Cellular's monthly unlimited talk and text shared data plans follows:
$20 - 500MB shared data
$25 - 4GB shared data
$35 - 10GB shared data
$45 - 15GB shared data
$55 - 35GB high-speed shared data before throttling
Subscribers that go over their plans monthly data allotments automatically get upgraded to the next higher tiered data plan except on the $55 plan where data is throttled after 35GB.
Be informed of the latest deals, plans and promotions from AT&T and every one of its MVNO's when you subscribe to the AT&T weekly newsletter. No spam and you can unsubscribe at any time!
For the last several years, Consumer Cellular has offered add a line discounts during this time of the year. Last May, customers were offered $20 account credits for adding new lines of service. In May of 2019, $20 account credits were also offered for new lines and the same offer was available in 2018.
Consumer Cellular is one of the largest privately owned MVNOs on the market. The company was purchased by a firm out of Chicago, GTCR, for about $2.3 billion last year. The company has grown to have over 4 million subscribers and has differentiated itself from the majority of the market by catering to the 50+ year old crowd. Consumer Cellular phones and service are sold online, through dealers, and in store primarily at Target.
"Offering a $25 or $20 credit for new lines is something Consumer Cellular does several times a year. With 4 million subscribers, Consumer Cellular is the largest MVNO in the U.S. outside of the TracFone family of brands, which taken together has 21 million subscribers." -- Jeff Moore, Principal of Wave7 Research
---
---