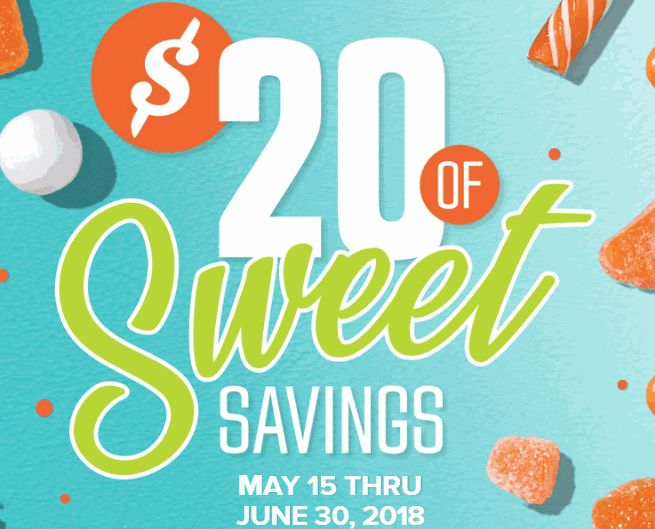 ---
Consumer Cellular is running a promotion for those who activate a new line of service.  Current customers that add a line and new customer port-ins are both eligible for the promotion.  The new line activation must take place by June 30, 2018.  Once activated, customers will get a $20 account credit applied to their next invoice.  There are no special coupon codes required or other hoops to jump through to get this offer.
More About Consumer Cellular
Consumer Cellular is a postpaid MVNO that operates on AT&T's network.  The company's target audience include those aged 50 and up.
A 5% monthly discount, a 30% discount on all accessories and an extended risk free guarantee of 45 days instead of 30 are offered to those who are AARP members.  During the Consumer Cellular signup process, customers are also given the option to subscribe to AARP.  AARP membership's start at $12/month for new subscribers.
 Plan Prices
Consumer Cellular plans include shared minutes and data.  A second line can be added to an account for $15/month ($14.25 for AARP members.  Additional lines require a phone call to Consumer Cellular to get pricing.  During signup, customers have the option to subscribe to a talk only plan, or one with talk, text and data.  Pricing is as follows:
Talk Only Options
250 minutes - $15/month ($14.25 AARP members)
Unlimited talk - $20/month ($19 for AARP members)
Data Plan Options
All data plans include unlimited text messaging.
250MB - $5/month ($4.75 AARP members)
1GB - $10/month ($9.50 AARP members)
3GB - $20/month ($19 AARP members)
5GB - $30/month ($28.50 AARP members)
10GB - $40/month ($38 AARP members)
Customers who use more data or talk than their plan allows for will automatically be bumped up to and billed for the next highest tiered plan.  Calling between two lines on the same account is free and customers are not charged for the minutes consumed on a limited plan.  Wi-Fi calling is supported.
Customers who use more than 10GB of data in a month will be billed $5 for each additional GB of data consumed.  Data speeds may also be slowed at that point.  Consumer Cellular allows for a maximum of 18GB of data to be used in a billing cycle.  Mobile hotspot is not permitted.
Editor's Take
Consumer Cellular plans are a bit too expensive for my taste.  The potential billing of overages by way of "plan upgrades" is a bit archaic and means subscribers may have to keep more of a watchful eye on their usage to avoid an automatic plan upgrade.  Still, those issues aside the company is known for offering its subscribers a great customer support experience and it consistently ranks tops in consumer satisfaction. They must be doing something right to be closing in on $1 billion in annual revenues.
---
---