Which Samsung Galaxy S9 Deal Will Cost You More? Verizon's BOGO Or Buying Two Unlocked Directly From Samsung?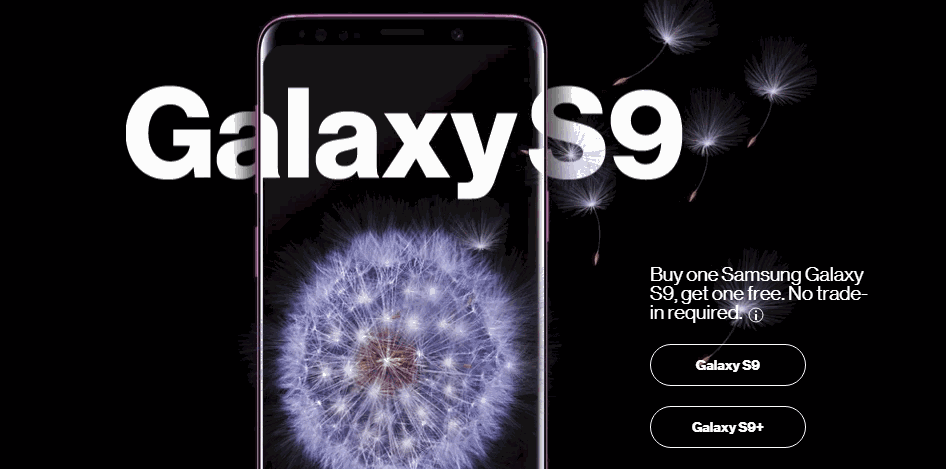 Buy one get one, otherwise known as BOGO offers are a tool that carriers often use to get you to buy the latest devices on a payment plan that keep you locked into their network. The idea of getting a phone for free certainly sounds appealing, but is it really saving you money?
Let's have a look at offers from Verizon Wireless for the Samsung Galaxy S9 and see how they compare to buying a device or two outright from Samsung with a Verizon MVNO phone plan.
Verizon's Samsung Galaxy S9 BOGO Offers
Verizon is selling the Samsung Galaxy S9 for $799.99.
Strike 1.
Don't Miss Out On More Deals Like This!
Get the next deal delivered to your inbox as soon as it's announced!
The Samsung Galaxy S9 is available for $719.99 directly from Samsung. Why pay more to buy from Verizon?
To get the BOGO offer, a new line of service is required and both devices must be purchased using a payment plan.
Strike 2.
Verizon wants you to activate a new line of service to lock you into what is essentially a 2 year contract that can be used to offset the cost of the device.
Let's assume that you meet both requirements to buy a Samsung Galaxy S9 and get one for free. We'll take a look at how much this is actually going to cost you when you subscribe to a qualifying Verizon Wireless postpaid plan.
Cost Of A Galaxy S9 On Verizon Wireless's 4GB Data Plan
Verizon Wireless's 4GB plan costs $50/month for unlimited talk and text with 4GB of shared LTE data.
In addition to the cost of the plan, Verizon also charges a $20/line, line access fee. So the cost of this 4GB plan rises to $90/month for the two lines before we even take into consideration the cost of the Samsung Galaxy S9.
The Galaxy S9 will add an additional cost of $33.33/month to the plan. The other, being free of course adds no cost to the plan. So in all, if you want a plan with two lines, two Samsung Galaxy S9's, and an estimated 2GB of data per line (the 4GB is shared and split between each line) you are going to pay $123.33/month. That's before taxes and fees. Over the course of a year you end up paying $1479.96 plus taxes and fees, and a total of $2959.92 plus taxes and fees over the life of the 2 year device payment contract. Oh, and there's one more fee to include.  Verizon is going to charge you a $30 per device activation fee. So tack on another $60 to either the total 1 and 2 year costs.
Now let's see what you would be paying for this plan if you opted to instead subscribe to a Verizon MVNO and purchase a Samsung Galaxy S9 directly from Samsung.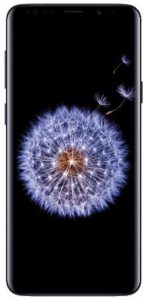 The Samsung Galaxy S9 will run you $719.99 upfront, or you can finance the phone from Samsung with 0% APR for 24 months at a cost of $30/month.
Boom Mobile offers a Verizon MVNO plan for $29.99/month that includes unlimited talk and text with 2GB of high speed data. Taxes and fees are even included in the price shown. So two lines on Boom Mobile will cost you $59.98/month.
Add in the cost of two Samsung Galaxy S9's and you'll pay $119.98 for your plan. That's not a huge savings over Verizon, as it only amounts to a savings of $3.35/month.  Over the course of 1 year that works out to a savings of $40.20 or $80.40 for two years.
Now let's remember, the pricing for service directly on Verizon is before taxes and fees get applied and before the device activation fees. Let's see what the difference looks like after we estimate the cost of the taxes and fees and take into consideration the cost of the device activations.
It's been many years since I last paid for postpaid service, so bear with me if my estimates are a little bit off.  I will choose to err on the side of caution by assuming that Verizon will only charge taxes and fees based on the base rate of the plan which is $50/month.
According to ACTwireless, the average US consumer is paying 17.39% in taxes and fees for their phone bill. That means the base rate for Verizon's $50 plan will jump up to a cost of $58.70 per month. So from our earlier example, after taxes and fees the monthly phone plan with the Samsung Galaxy S9's cost factored in will jump from $123.33/month to $132.03/month.
Now if we spread the cost of the two $30 device activation fees out over the course of 2 years the monthly cost of the plan will jump up to $134.53 ($2.50 month for 24 months = $60).  At this price the savings between Verizon postpaid and an MVNO becomes much more significant. Verizon postpaid customers will end up paying $14.55 more each month than their MVNO counterparts ($134.53 postpaid rate - $119.98 MVNO rate).  That's a yearly savings of $174.6 or $349.2 over the life of the 2 year device payment contract.
I'll calculate one more example plan for you now.  Since unlimited plans are all the rage these days, let's see what the difference between a Verizon postpaid unlimited plan with two Samsung Galaxy S9's would be compared to an MVNO plan with Galaxy S9's purchased directly from Samsung.
Cost Of Verizon Postpaid And Verizon MVNO Unlimited Plans With Samsung Galaxy S9's Compared
Verizon sells two unlimited data plans. We're going to take a look at the cost of its cheaper unlimited plan called Go Unlimited. Verizon is currently charging $70/line for two Go Unlimited data plans. So the monthly cost before taxes and fees for two unlimited lines with two Samsung Galaxy S9's will run you $173.33/month. Using the tax rate estimate from above, you'll have to pay an additional $12.17 per line in taxes. So the total monthly cost jumps up to $197.67. After we add the $2.50/month device activation fee, the final cost of the plan becomes $200.17.  That'a a lot of dough! Let's see how we would fare on a Verizon MVNO.
Straight Talk Wireless offers an Unlimited Data plan for $54/month with auto refill enabled.  The plan is $55/month without.
Straight Talk Wireless does charge additional taxes and fees, however, they should be much less than what you'd pay with Verizon. Still, to be conservative and fair, let's use that same 17.39% tax rate to adjust the price. After taxes, the $54 plan becomes $63.39/month. So, the price for two lines on Straight Talk Wireless, with 2 unlocked Samsung Galaxy S9's purchased directly from Samsung on a financing plan will cost you a total of $186.78/month. That means Straight Talk and Samsung are saving you $13.39/month compared to Verizon postpaid, or $160.68 for a year and $321.36 over the course of two years.
So why would you take Verizon up on their BOGO offer again?
Based on the calculations shown above, and for my money, a Verizon MVNO plus a Galaxy S9 purchased directly from Samsung is the better deal. Not only is it easier on the wallet, but an unlocked Samsung Galaxy S9 purchased directly from Samsung gives you the ability to easily switch providers at any time. That's a win in my book. Let's not forget, Samsung is offering further discounts on its unlocked phones with device trade-ins.
If you found this post useful please share!
---
---