Total Wireless And Page Plus Cellular Dealers Offering Refurbished iPhone 6 For $75 With Port In
You can add Total Wireless and Page Plus Cellular to the list of providers offering deals on the iPhone 6 this holiday season.
Those that port in to either Total Wireless or Page Plus Cellular through a VidaPay based dealer will get a 32GB iPhone 6 for just $75.  The phone being sold is a refurbished model, but it does come with a 90 day warranty.  The 32GB iPhone 6 is also available for $100 to those who do not port in.  Sale pricing comes in the form of an instant rebate.  Those porting in get a $100 instant rebate, those who are not porting get a $75 instant rebate.
Both Total Wireless and Page Plus Cellular operate on the Verizon network.  The two brands are owned and operated by TracFone.  Both brands offer plans and pricing that do not really overlap.
Which Provider Is The Better Deal For The iPhone 6? Total Wireless And Page Plus Cellular Plans And Pricing Compared
Page Plus Cellular
Page Plus Cellular offers 4 different monthly plans.  Unless specified, all plans include unlimited talk, text and data with the specified amount of data at 4G LTE data speeds before throttling to 2G.
Be informed of the latest deals, plans and promotions from Verizon and every one of its MVNO's when you subscribe to the Verizon weekly newsletter. No spam and you can unsubscribe at any time!
$12/month ($10 with auto refill) - 500 minutes, 500 text messages 100MB hard capped data
$29.95/month ($27 with auto refill) - first 3GB data at LTE speeds
$39.95/month ($36 with auto refill) -first 8GB data at LTE speeds
$55/month ($50 with auto refill) - unlimited LTE data
Plans priced $29 and higher only include video streaming at a maximum resolution of 480p.  The unlimited data plan has a cap of 60GB on it at which point your service could get suspended if you go over that amount.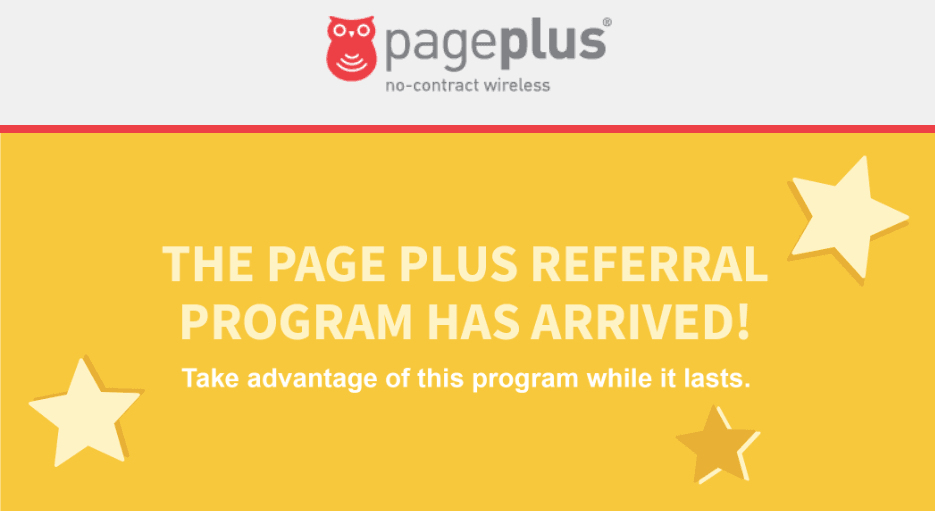 Page Plus Cellular is also now running a customer referral program.  The program will run through 12/31/18.  It's being run quite a bit different compared to other programs on the market.  A maximum of 5 referrals are allowed per month.  If you are currently subscribed to either the $29.95 or $39.95 plan and refer a friend to either plan, both you and the friend with receive a $10 data add on card with 2GB of additional LTE data.  Those subscribed to the unlimited plan will get to pick a $10 gift card from the restaurant of their choosing if they refer someone to that plan.  If you refer a friend to a plan that is different than yours, both you and the friend will receive the reward applicable to your plan.
Total Wireless
Total Wireless also offers several plans.  They differ from Page Plus Cellular in that unlimited data at 2G speeds is not included with any plan.  Once your run out of high speed data with Total Wireless, that's all you get for the month unless you buy a data add on card.  The data add on card is priced at $10 for 5GB and it includes data carryover.
Currently Total Wireless is offering those that port in 50% more data on all plans priced $35 and up.  Total Wireless's plans with the extra data factored in look like this:
$23.70/month ($25 without auto pay (w/o AP)) - unlimited talk and text, no data
$33.20/month ($35 w/o AP) - 7.5GB, normally 5GB
$47.50/month ($50 w/o AP)- 22.5GB , normally 15GB
$57.00/month ($60 w/o AP)- 22GB of shared data for up to 2 lines, normally 15GB
$80.70/month ($85 w/o AP) - 30GB of shared data for up to 3 lines, normally 20GB
$95/month ($100 w/o AP)- 37.5GB of shared data for up to 4 lines, normally 25GB
All plans include unlimited talk and text.
If you are interested in the iPhone deal, Total Wireless and Page Plus Cellular both offer good value, and both are different enough to not easily be able to recommend one over the other.  Do keep in mind though that both are Tracfone owned brands, and Tracfone owned brands have a very poor reputation when it comes to customer support.  Total Wireless is the bigger brand and found more readily at many locations including major retail outlets.  So maybe that means something.
---
---