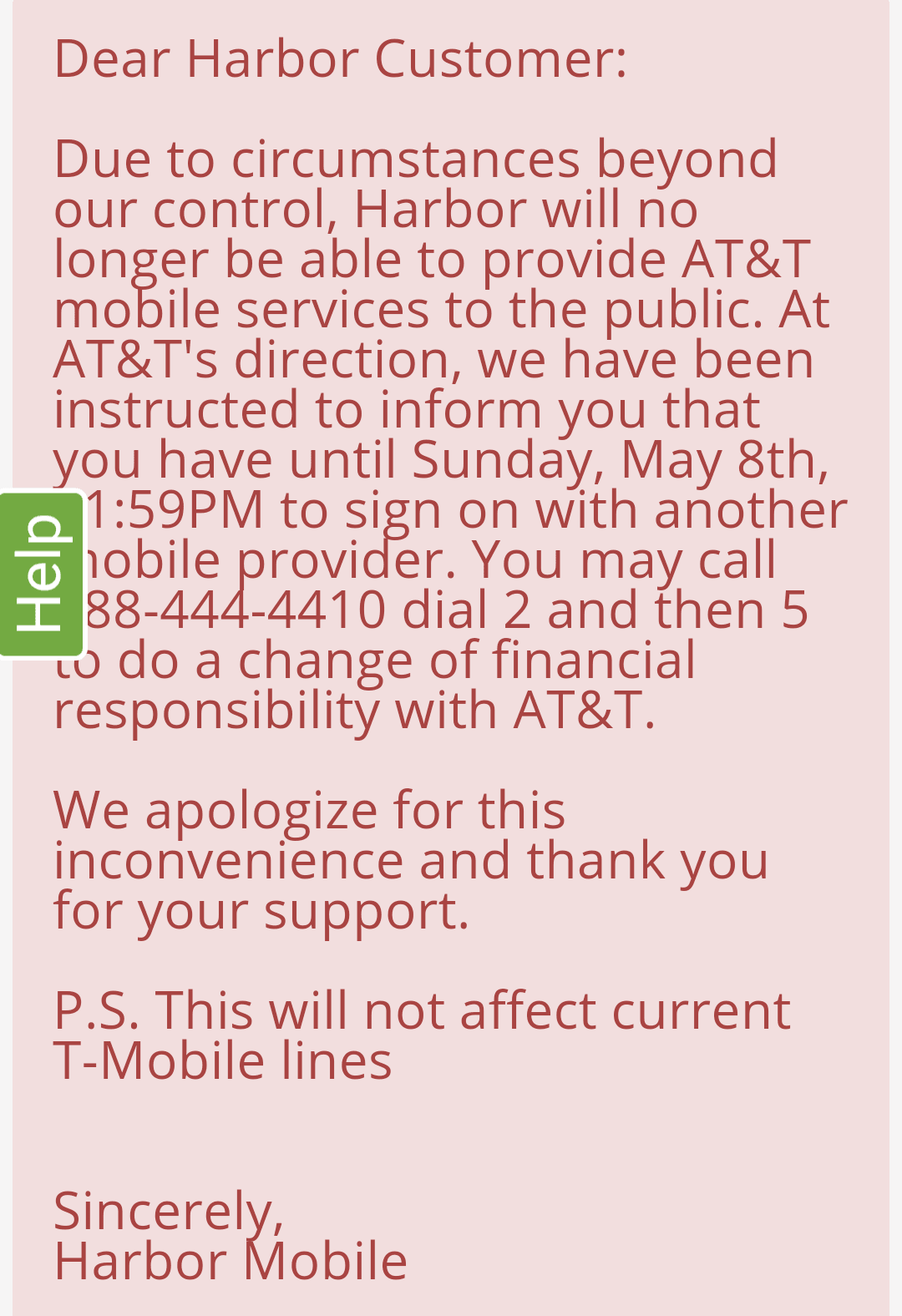 ---
A Bestmvno.com visitor sent in a tip that Harbor Mobile has informed him via text message that they will no longer be offering service on the AT&T network as an AT&T reseller.  The claim was also backed up by a post on the Harbor Mobile website.
Unfortunately, subscribers will have to act by May 8th to port out or they'll lose their phone number.  Current subscribers should check out this  AT&T MVNO list or MVNO list of business cell phone plans to look for alternative providers.
Harbor has not mentioned exactly why they've been forced to close down by AT&T.  Previously the MVNO resold T-Mobile service before T-Mobile forced them to stop at which point they became an AT&T business reseller. To this day, the company still allows legacy T-Mobile subscribers to maintain service, but unfortunately that won't be the case for their AT&T customers.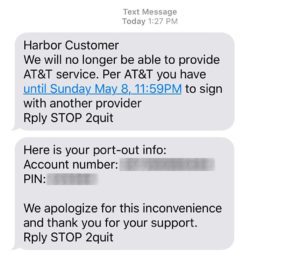 It remains to be seen if Harbor will be able to establish a new relationship with T-Mobile or to partner with another carrier to maintain their business.
Harbor Mobile has been in service since July, 2014 when it offered plans on the T-Mobile network that ultimately proved to be too good to be true.
It looks like the same can now be said about its AT&T based plans which started at $22/month for unlimited talk and text with 1 GB of 4G LTE data.
---
---