According To A Study By Market Force, T-Mobile and Consumer Cellular Are America's Favorite Wireless Carrier And MVNO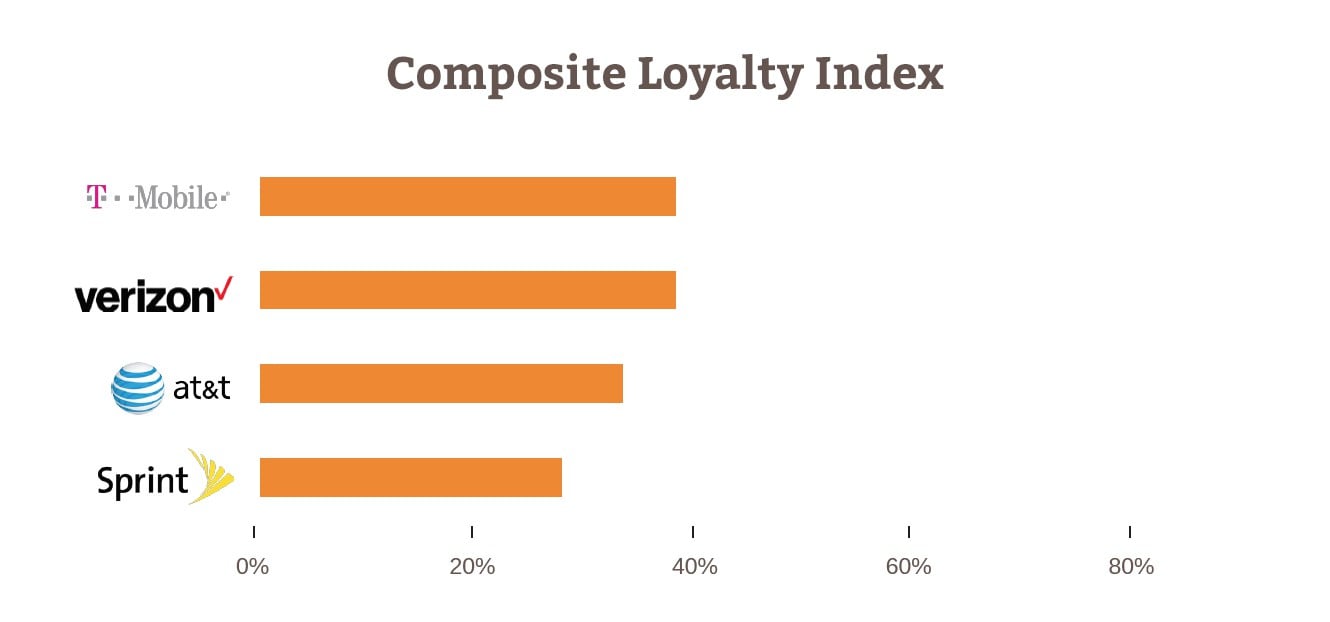 Market Force Information (Market Force), a customer experience management and research company conducted a large scale consumer study in May of 2016 polling over 8,600 consumers with the intent of uncovering trends in the wireless industry.  Respondents' ages ranged from 18 to over 65 with 73% being woman and 27% being men.  The study focused on carrier performance, in store experience and service usage among other variables.
Major Carriers Performance
Data from the study had T-Mobile rated as the nations number 1 ranked major wireless carrier just ahead of Verizon Wireless.  AT&T finished in third place with Sprint finishing in last.  T-Mobile dominated the study as its customers were most satisfied in terms of value, ease of changing plans and access to new cell phone technologies.  The carrier did however rank at the bottom for frequency of dropped calls.
Verizon ranked tops in coverage, followed by AT&T, T-Mobile and Sprint.  Verizon also ranked highest for call strength, data speeds and new device technologies.  Sprint was ranked dead last in a majority of the categories studied.
Small Carrier and MVNO Performance
As far as small carriers and MVNO's go, Consumer Cellular was ranked number 1, followed by Cricket Wireless, Straight Talk, MetroPCS, Boost Mobile, TracFone, Virgin Mobile and US Cellular.
Overall customers in the study seemed to be happier with the smaller no contract MVNO's over their larger major network providing contemporaries.  A majority of customers polled were in a contract (62%) while 33% were not, and 5% used pre-paid phones.
Market Force chief strategy officer Cheryl Flink explained the results suggesting that
This could be attributed to the fact that wireless users believe non-contract carriers provide a better perceived value to their customers based on the factors like price, coverage, and flexibility to change plans.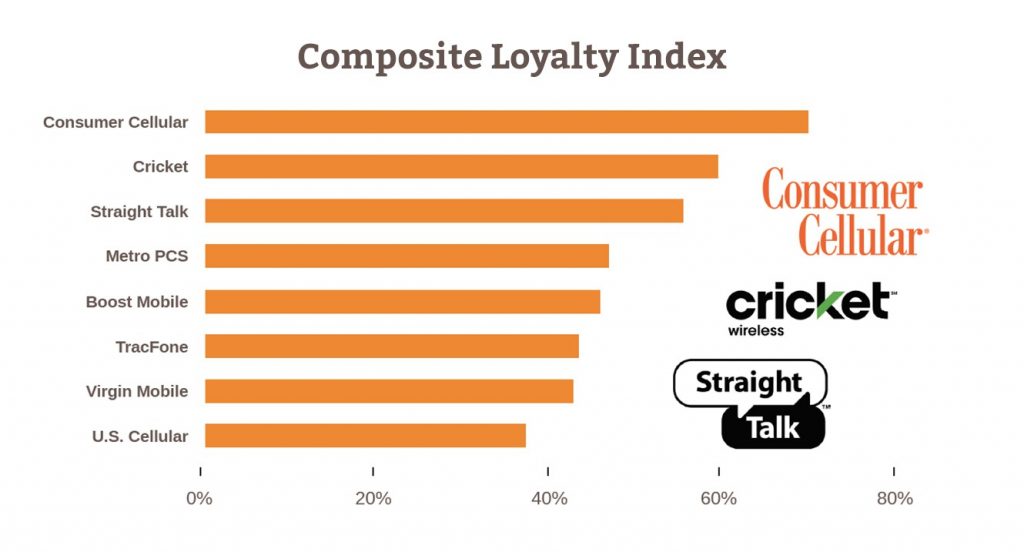 Brand Loyalty and The In Store Experience
Brand Loyalty
Nearly 75% of the consumers that participated in the study have been with their carrier for at least two years and most plan to remain with their provider moving forward.  Only 12% of surveyed consumers planned to switch providers in the next year with a majority citing price as their reason for wanting to leave.  The providers that most said they wanted to switch from included Boost Mobile and Sprint, while they ones they wanted to switch to were AT&T and Verizon.
In Store Experience
The Market Force study showed that physical stores are still important to mobile users as over one third of study respondents reported to have visited a mobile store in the past 90 days, with the most common reason being to purchase a new phone.  Other reasons for visiting a store included to have their mobile device fixed or to pay or inquire about a bill.  Over 80% of those surveyed said that they were satisfied or very satisfied with the service they received and 40% said they purchased a product based on the recommendation of a sales associate.
---
---